Workers at Big South Florida Hotel Boost Minimum Pay to $20, Retain Union Jobs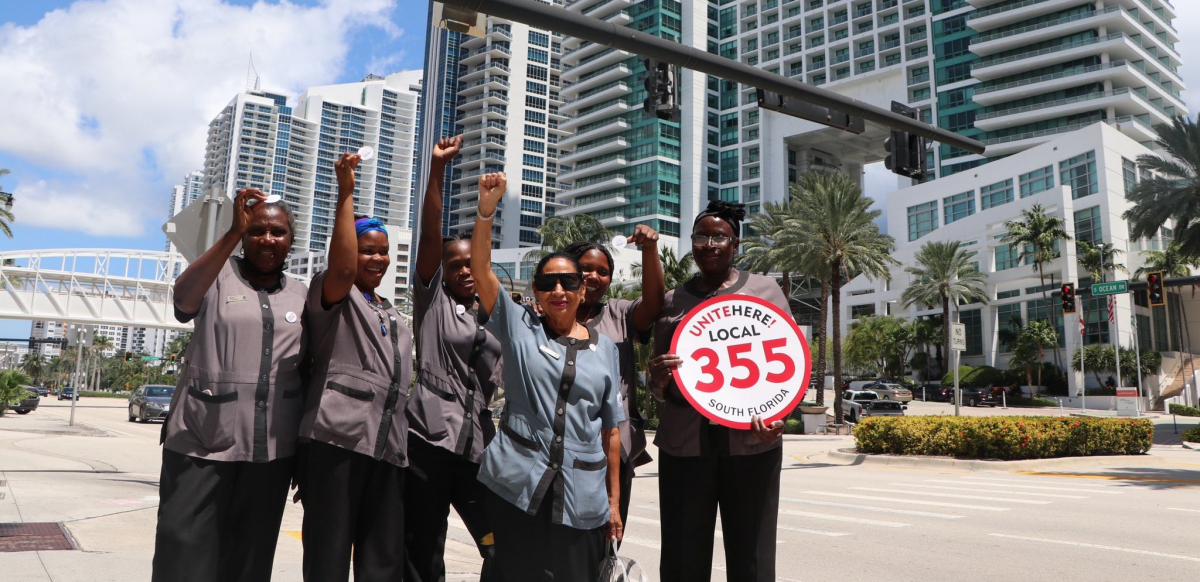 Weeks after a big strike vote, 450 hotel workers at the Diplomat Beach Resort in Hollywood, Florida, have reached a tentative agreement on a four-year contract that boosts minimum hourly pay to $20, halts subcontracting, and restores daily housekeeping.
"This is an incredible victory for workers in South Florida," said Wendi Walsh, secretary-treasurer of UNITE HERE Local 355, in a statement. "This was possible because workers decided to fight back, willing to risk it all. Hospitality workers are the backbone of South Florida's economy and finally the value of their contribution is being recognized with wages they can live on."
Like their counterparts across the country, hotel workers in Florida have been on high alert as management has tried to clobber their union in a cost-cutting bonanza while raking in record profits. After pandemic layoffs put 98 percent of members out of work, UNITE HERE launched campaigns for recall rights to stop management schemes to replace union workers. They've also fought corporate ploys to end daily cleanings in an effort to reduce staffing and increase the workloads of housekeepers.
But as the hospitality industry has recovered from the economic devastation of the pandemic, workers who once found themselves fighting tooth and nail for their job security have grown even more confident and are demanding their due.
SECOND-LARGEST HOTEL
After a vigorous contract campaign and months of unsuccessful negotiations, Local 355 members at the Diplomat voted 99 percent in favor of authorizing a strike on September 2. Their contract expired on August 31 after a two-month extension.
Their strike threat paid off: Workers won a $20 hourly minimum for hourly staff by 2025. Current minimum pay, which starts at $13.95, would immediately go up to $17 under the tentative agreement. And while tipped workers didn't get the $10-an-hour wage they were pushing for, the hotel agreed to automatically add a 20 percent gratuity to customers' bills as a service surcharge.
Besides front desk workers, all the workers at the Diplomat are union members. But the hotel has been trying to outsource some jobs. During the pandemic, three restaurants closed and the hotel was going to subcontract food and beverage. "They want to bring in non-union workers for the restaurants. And that would be the beginning of the end for our working conditions," said Local 355 shop steward Julio Lopez, who has worked at the Diplomat as a doorman for 17 years.
Under the new agreement, the restaurants will not be subcontracted out and those jobs will remain union jobs.
With 1,000 rooms, the Diplomat is the second-largest hotel in South Florida (the Fontainebleau is the largest). It was once owned by the plumbers and pipefitters union, the United Association.
Its current owner, Brookfield Asset Management, hauled in $12.4 billion in profits in 2021. The Toronto-based private equity giant bought the hotel in 2014 for $460 million and put $100 million into renovations. In recent years, the Diplomat has been put up for sale multiple times with the price tag toggling between $850 million and $1 billion.
'IT'S NON-STOP'
Lopez earns $8.25 hourly plus tips. Along with hundreds of his co-workers, he was laid off for 14 months during the pandemic due to a slowdown in tourism. For the past year, though, he says the glitzy 1,000-room hotel has been swarming with visitors.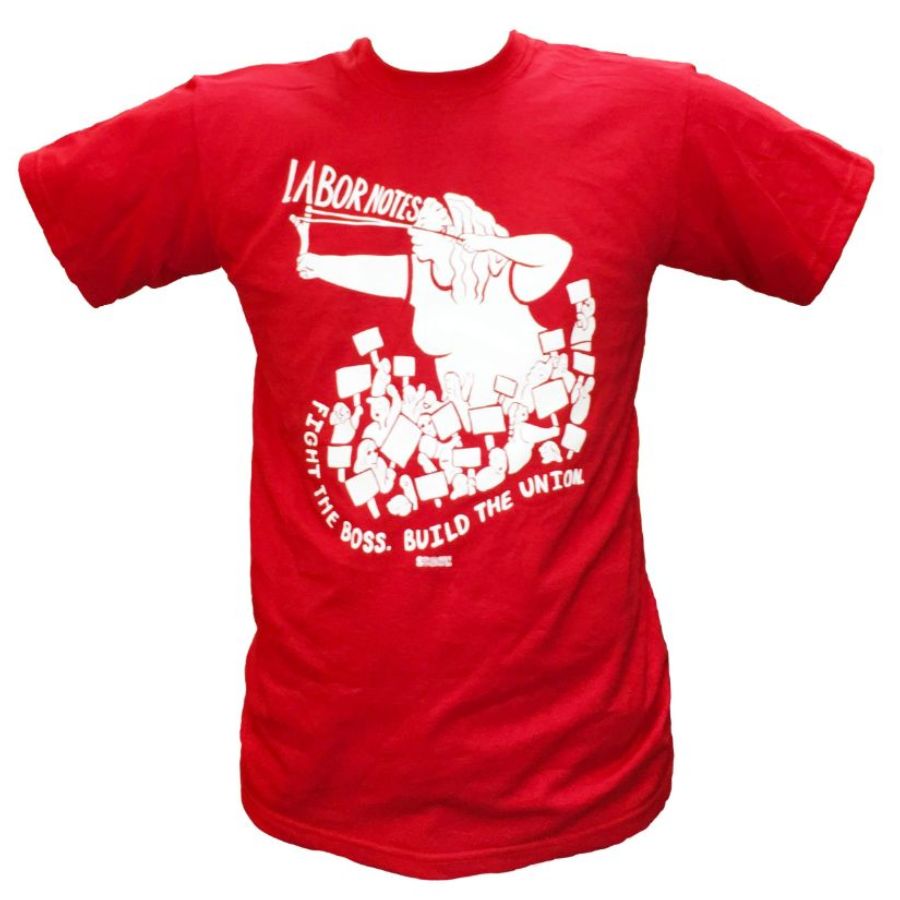 Lopez isn't a marathon runner, but he says he breaks through his socks every two days. "We do non-stop walking and running," he says. Given the physical toll the job takes on him, he adds about a wage hike, "I don't think that's a lot for the kind of work that I do. I work in the heat, when it's cold, when it rains. It's non-stop. I have a line of cars when I come in. And I have a line of cars when I'm leaving. It's an eternal line of cars."
Lopez, a stop steward for 12 years, says his conversations with his fellow workers about the contract centered on wage increases to keep up with inflation, the outsourcing of union jobs, and the heavy workload due to reduced staff.
"The problem is, when we came back, we didn't come back as a full force," he says.
'ONE PERSON NOW WORKS FOR THREE PEOPLE'
Antoinette Clerisier, a housekeeper, has worked at Diplomat for 20 years, with her pay topping out at $17 an hour. She describes herself as a member of the "boat people" who came to Florida from Haiti in the 1980s on rickety skiffs. Since she arrived in the U.S. when she was 21, Clerisier has worked in housekeeping.
Clerisier says that pre-Covid the hotel had more than 600 unionized workers, but the workforce is down to 450 today. "One person now works for three people," she said.
On top of the understaffing, the hotel eliminated daily housekeeping. This means Clerisier finds heaps of dirty towels thrown in bathtubs that would normally be changed daily. Other times she has to clean rooms on very short notice.
For her, the solution would be daily housekeeping and more staff. But others have left for better-paying employers.
"Now, we are fighting to survive," said Clerisier ahead of the strike. "All our bills are higher, and the Diplomat expects us to live on outdated wages. We need $20 an hour now, simply to survive."
In addition to the $20-an-hour minimum wage, the new agreement restores daily housekeeping.
If passed, the new contract would bring workers at the Diplomat in line with the hourly earnings of their counterparts at the Fontainebleau. More than 800 workers ratified their contract there on September 7.