'A Loud, Magical Movement': Strippers Fight for a Union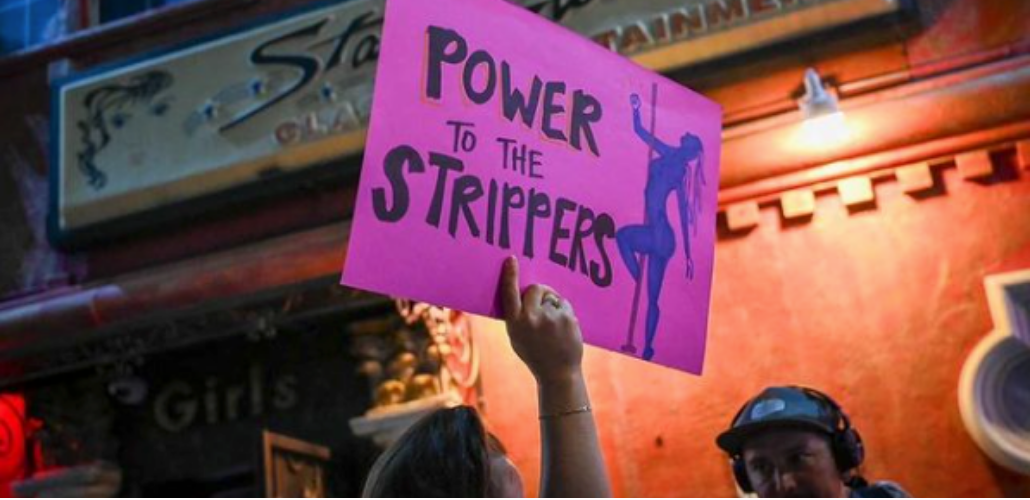 A typical picket line has picket signs, megaphones, and fed-up workers. But the picket line at Star Garden Topless Dive Bar in North Hollywood, California, has all that and more: taco carts, dance poles, and themed costume nights like Woodstock and the French Revolution.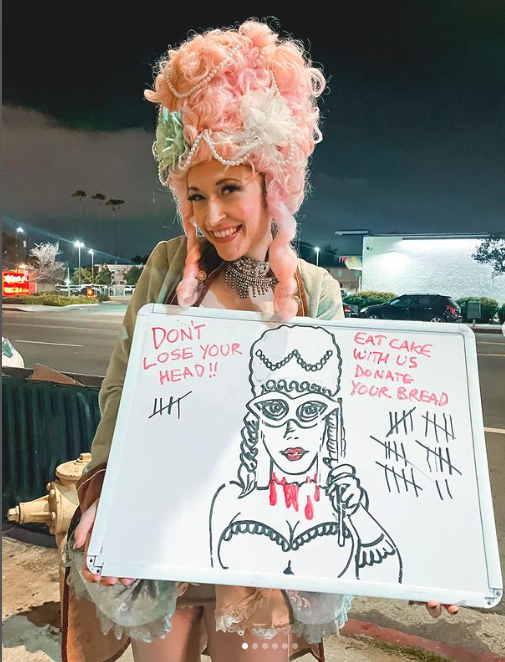 Dancers at Star Garden have been picketing the strip club since mid-March; they were locked out after walking off the job to protest unsafe working conditions.
They are members of Strippers United, fighting for union recognition. Theirs would be the first strippers union since workers at San Francisco's Lusty Lady organized with SEIU in 1997 (that club closed in 2013).
Three incidents touched off the protest. The first was when one of the top dancers reported safety concerns to the managing security guard on duty: a customer had begun displaying alarming behaviors of possessiveness. The security guard made a callous joke that she would be murdered by the customer.
"He told me basically that it was my fault, that I must be doing something to lead him on," she told More Perfect Union. When she decided to stand up, she was fired for "talking back."
Shortly after, a dancer named Charlie (all the dancers quoted in this article are going by their chosen work names, for their safety) was unknowingly filmed by a customer, a practice banned in strip clubs across the country. A co-worker asked the customer to put his phone away—and got fired for "starting drama."
The third and final straw was when management told workers that they could no longer ask security to intervene in dangerous situations.
Instead, they had to report the incident to the manager—who was rarely on-site and incapable of quickly responding to safety emergencies.
"As long as [customers] were buying beer and buying dances, nothing mattered," Charlie said.
OVERCOMING MISTRUST
When Lilith first started working at Star Garden in January, she noticed her co-workers discussing unsafe working conditions in locker rooms and group chats. "With strip clubs specifically, a lot of strippers tend to keep their lives private," she said. "There's a culture in stripping that you shouldn't trust your fellow dancers.
"That culture is most likely something fed to dancers by management," she said, "and by people who know that they could be in trouble if dancers stood in solidarity together and worked to make their conditions better."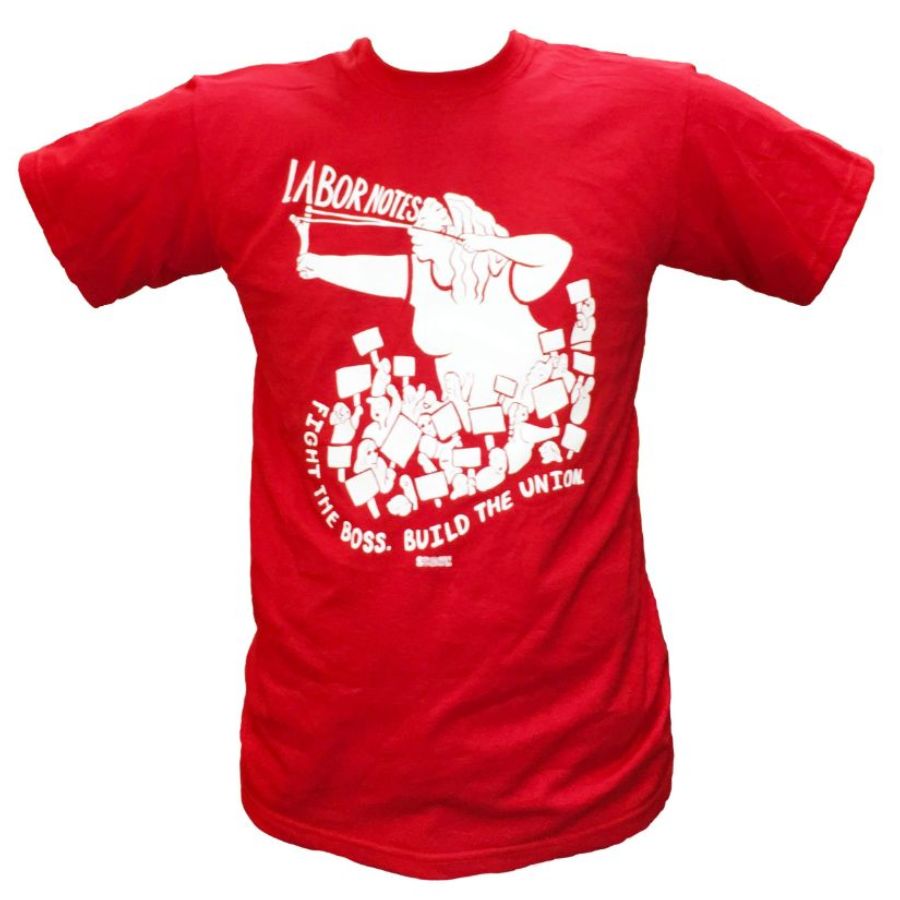 So when Star Garden dancers decided to organize, they had to maneuver around these social norms in addition to video and audio surveillance by management.
Lilith and her co-workers formed an organizing committee that met weekly outside of work to draft a petition demanding better safety measures. Out of 24 dancers, they got 16 signatures.
When they delivered the petition, those 16 workers threatened a walk-off if management refused to address their demands on the spot. Star Garden told them to leave and has refused to let them back in since.
NEW: Strippers in LA are trying to form America's only unionized strip club.

Dancers at Star Garden started organizing after two workers were fired for voicing safety concerns about customers.

"I want to exploit the system that seeks to exploit me," a lead organizer told us. pic.twitter.com/U9gpwVYAw4

— More Perfect Union (@MorePerfectUS) May 23, 2022
For the first two weeks, picketers stood outside the club every day. Now workers and community allies picket once a week.
Media outlets have picked up on the story of "strippers on strike." Organizers say the lively protest atmosphere helps fortify them for the tough parts: seeing customers cross the picket line, and telling their traumatic stories of sexual assault on the job and management's unwillingness to defend them.
"[It's] incredibly grueling, and also the most rewarding and fun experience of my life," said Lilith. For Charlie, it's been a "taxing, loud, magical movement."
WAGES CLAWED BACK
One of the biggest hurdles in organizing dancers is the classification of strippers as independent contractors. Dancers often pay clubs to "rent" space and sell dances. However, Star Garden is located in California, the only state that classifies strippers as employees since the passage of Assembly Bill 5 in 2019.
AB 5 was meant to fix the misclassification of gig workers. But in 2020 Uber, Lyft, and Instacart reversed its impact for most of the affected workers by dumping $200 million into passing Proposition 22, which exempted rideshare and app-based delivery workers.
AB 5 still applies to businesses like cleaning companies, software companies, and strip clubs. But while this means they're now required to pay minimum wage, many clubs have found loopholes to claw some of that money back, such as demanding a share of the money workers earn from dances.
"This industry treats dancers like they're disposable," said Charlie. "We'd love to be a success story for unionizing a strip club," said Lilith. "We'd love to help any other clubs that are trying to organize, and to provide the resources to help them do it."