Farm and Construction Equipment Workers Strike in Iowa and Wisconsin
Eleven hundred workers who manufacture agricultural and construction equipment for CNH Industrial in Burlington, Iowa, and Racine, Wisconsin, have been on strike since May 2.
At the core of the strike is the company's three-tier pay system. Workers hired before 1996 make $6 to $8 more per hour than those hired after 2004; those hired between 1996 and 2004 earn somewhere in between. Workers want to see at least the bottom tier abolished.
Workers are also fired up that their counterparts at CNH's non-union plants make an estimated $5.50 more per hour than the average union worker, according to UAW Local 807 President Nick Guernsey. "We're wanting parity between us and non-union plants," Guernsey told the Hawk Eye.
The American-Italian multinational runs 13 manufacturing and engineering plants in the U.S., making the Case and New Holland brands of equipment. Only three are unionized: the two striking plants in Burlington and Racine, plus a Machinists-represented plant in Fargo, North Dakota, where the contract is up in 2024. About 85 percent of the company's employees in North America are non-union.
INSPIRED BY DEERE
Other big strike issues are scheduling, overtime, and vacation time. Workers say the average workweek is more than 50 hours; excessive overtime, an issue for years, has been exacerbated by the pandemic and supply chain issues.
The company wants to rearrange schedules into what it calls a "continental shift" structure, where workers would flip back and forth between day and night shifts and no longer get Sundays off, to make the plants operate 24/7.
It takes five years to reach two weeks of vacation time, and 15 years to earn a third. And a lot of that vacation time gets gobbled up by the plant's annual shutdowns, rather than used at a time of workers' choosing.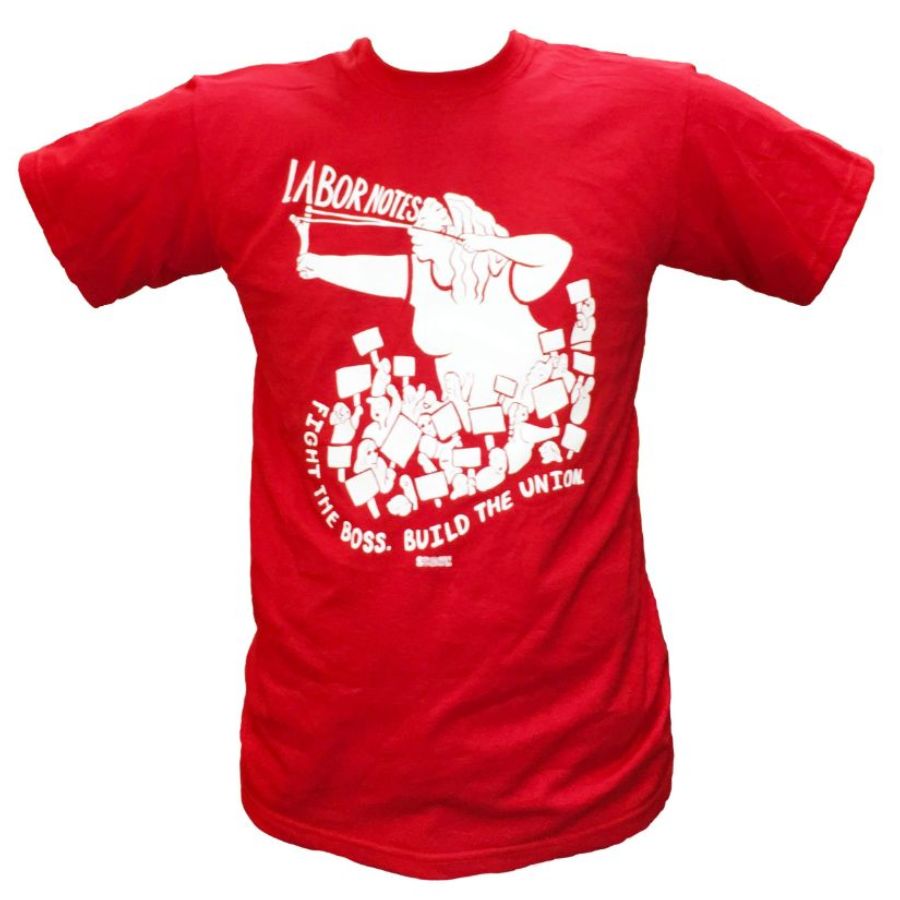 Strikers say the five-week John Deere strike last fall inspired them. Deere workers won an immediate 10 percent wage increase and preserved access to the pension for new hires.
Guernsey told Ag Equipment Intelligence that he expects this strike to last three to six months, although he said progress was being made after negotiations resumed this week.
In 2021, CNH brought in record profits of $1.8 billion. The company's sales are projected to rise double digits this year.
Replacement workers were ready to go as the workers walked off the job. "We have 440 members in our facility, so they're probably going to bring in about 1,000 people," Guernsey told the local news. "Sometimes things struggled to get done in a perfect environment, and they're bringing in people who have never touched this stuff."
The day after they walked out, workers saw product leaving the plant that they knew couldn't have been properly finished by the scabs in such a short time. So the company is getting stuff out the door, but the workers suspect it is low-quality or defective.
As in the Deere strike, some salaried employees have expressed support. Some even joined the walkout; one was Aaron Kennelly, who called me the day the strike began. I asked how he felt. "Awesome," he said. "I have no idea what I'm going to do with the rest of my life and it's the best decision I ever made in my life."