Review: On the Line: A Story of Class, Solidarity, and Two Women's Epic Fight to Build a Union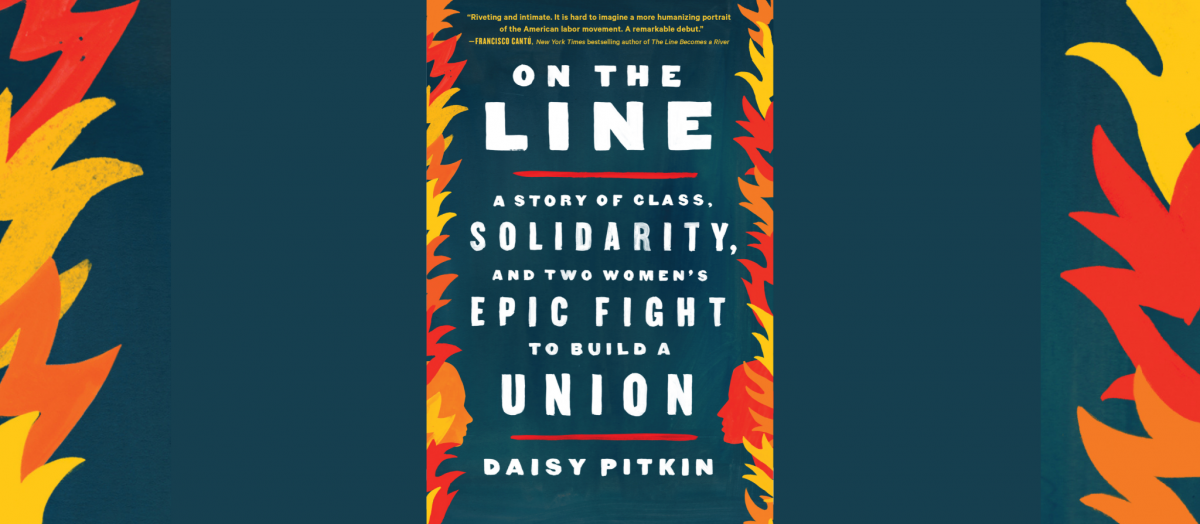 Working in the industrial laundry factories of Phoenix, Arizona, is a dirty and dangerous job. Immigrant workers must sort through a tangle of soiled hospital linen with thinly gloved hands. When the conveyor belt is sped up, workers can prick their fingers with syringes and scalpels.
Work accidents are commonplace: "a bandaged hand" shows "blood from a wound welling through white gauze," while burned hands leave "a small scar, which puckered and waved like a topographical map." When they aren't injured, workers routinely smear their skin when the flimsy gloves they wear break, exposing them to infectious bodily fluids—blood, puke, and feces wrapped within the folds of hospital gowns, sheets, and towels.
In the early 2000s, a scrappy band of UNITE organizers and immigrant workers came together across commercial laundries in the city to fight for safer working conditions and build a union against a fierce employer campaign. Author and organizer Daisy Pitkin's absorbing and lyrical debut, On the Line: A Story of Class, Solidarity, and Two Women's Epic Fight to Build a Union, tells the story of their struggles and ultimate triumph.
FROM THE MILL STRIKE TO INDUSTRIAL LAUNDRIES
The book is written as a series of letters. Pitkin alternates nimbly between unsent fastidious letters she writes in the second person to Alma Gomez García, a laundry worker who becomes a shop-floor militant at the multibillion-dollar corporation Sodexo, giving the book its literary force.
There are also brief vignettes of labor history, like the chapter on the 1824 mill strike, as well as stories about the origin of the International Ladies' Garment Workers' Union (ILGWU). Several chapters engage with vital questions of union democracy, rank and file leadership, and solidarity by digging into the significance of splits and mergers stretching from the ILGWU through UNITE—part of which was the precursor to Workers United SEIU, the union currently organizing Starbucks workers. These mergers, including the merger of UNITE with the Hotel and Restaurant Employees to form UNITE HERE in 2004, frequently happened without any say from workers or staff organizers, which meant they found out about them from news reports.
Pitkin arrives in Tucson, Arizona in 2003 fleeing from Washington, D.C,. where, over the previous two years, a plane had slammed into the Pentagon, a pair of snipers had roamed the streets shooting people at gas stations, and envelopes stuffed with anthrax had circulated in the mail.
The hallmarks of a fly-in organizer going door-to-door in a union-card signing blitz are present from the beginning. That top-down organizing approach was part of the generational transition in leadership in the early 2000s at SEIU, HERE, and UNITE, when campus radicals at elite institutions took over these unions and staffed up their organizing departments with passionate, college-educated organizers.
"I wanted to be closer to a fight, to put my body in the way of something, without really knowing what that meant or thinking very hard about why I wanted it or what my relationship as an organizer might be to a union fight," Pitkin writes.
THE ORGANIZING COMES ALIVE
That passion fuels her as she takes the reader on a journey. She walks us through the tedium of watching a shift change from a parked vehicle; the adrenaline rush of stealing dirty laundry from a dump as a hiring test for the union; the frustration of endless court battles; and the intimate moments of communion with worker-leaders after committee meetings or countless house visits.
During one house visit, she learns from a worker how he had to crawl through a bleachy tunnel washer to clear jams and how his arm was crushed by a water extractor. Later, the same worker tells her how he didn't let her into his apartment because the undocumented people living there would have assumed she was with immigration. "Could you tell them that I'm not?" Pitkin asks. "Yes, but it wouldn't matter."
In these moments, as Pitkin and Gomez García go about collecting information from workers on different shifts in the factory, the organizing comes alive. One connection leads to another. "Then Cecilia took us to meet Antonia, and Antonia took us to meet Analía."
As she forges relationships with workers, Pitkin learns as much from the workers as they learn from her, a mutually transformative experience that lends the book its intimacy and power. "We learned who went to church with whom, who watched which TV shows, where everyone was getting their bulk beans and oranges and on-sale jeans and sandals."
Pitkin memorably renders the idiosyncrasies of workers as flesh-and-bones human beings, not abstractions unto which to graft ideas. As the boss campaign ramps up, she and Gomez García do another blitz to organize workers by card check and visit a hostile worker who lied in a court hearing in response to unfair labor law charges.
Previously, the Labor Board had found that Sodexo had egregiously violated labor law and issued a rare Gissel bargaining order, ordering the company to recognize the union. But Sodexo filed an appeal as a stalling tactic. Two choices presented themselves: wait years for a court decision or organize another campaign? The union opted for the latter—organizing a campaign in six weeks by card check (which the union had secured from Sodexo), making sure they got enough signed cards by talking to every worker they could reach. They eventually prevailed, and the formerly hostile worker not only signs her union card but turns in those of two other workers.
During a union meeting, Pitkin inoculates workers against the scare tactics of the boss by running through different employer personas. "The Sad Boss is when they play the strange game of pretending to suffer a deep, personal heartbreak as the result of workers deciding to organize, in hopes that the workers' anger will be confused or blunted by empathy for the boss." Then, she makes the act very specific to the management team. "Imagine John or Adam or another of the supervisors."
LAS POLILLAS
Along with practical organizing tactics, including offering to ship free orders of shampoo to workers to obtain their home addresses, there are also beautiful lyrical moments. "It was a dense eclipse, as a group of moths is sometimes called, like driving through a field of tiny dead stars."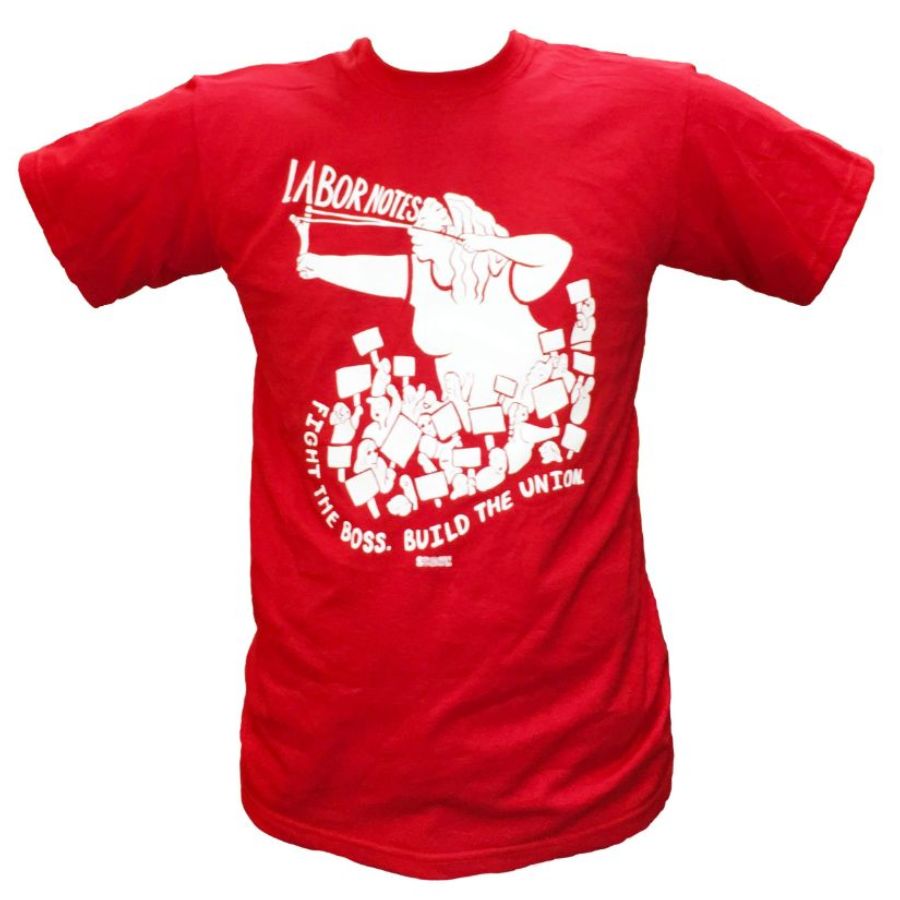 Pitkin forges a bond with Gomez García who worked for a maquila in the border city of Sonora, making electronics, before settling in Arizona. Her first job in the U.S. was in food service and ended with her throwing a spatula at a boss for sexual harassment. Pitkin, too, suffered similar indignities at a previous job, with her boss "throwing whole raw eggs at" her because she refused his advances and demands to take her shirt off.
In sharing these intimate details of workplace harassment, they find common cause in the organizing push. And they begin to refer to themselves as "Las Polillas," the moths, a reference to the book In The Time of Butterflies by the novelist Julia Alvarez about the Mirabal sisters, who joined clandestine cells to oppose the Dominican Republic's infamous dictator Rafael Trujillo.
"We joked that we were their ugly cousins grinding out our organizing one house call at a time in the dust of south Phoenix, so driven by the will to fight that we were bludgeoning ourselves against the porch light," she writes as the campaign remained clandestine, or bajo el agua.
Through their relationship, Pitkin begins to question the precepts of the top-down union campaign structure she was recruited into. She locates the tension in the shift in pronouns. In the company of workers, they said, "your union," and when workers weren't around, staff organizers spoke of "we were going to build power for workers."
Pitkin is aware of these pitfalls in what she describes as the "fissure between staff organizers and the workers we help organize," while also acknowledging she thought little about them because "the pace of campaigning allowed little room for anything outside of the daily, hourly, minute-by-minute work of moving people toward the union in order to win."
'SOLIDARITY IS A FORM OF CLOSENESS'
But against an exclusively technocratic focus on timelines, clear goals, and calibrated tactics, she inadvertently finds something more protean—the relationships that form the basis for solidarity. She writes "solidarity is a form of closeness, maybe even intimacy, a network of deep connection that rewires a splintered collective."
She argues that the technique of "pink sheeting"—a controversial technique pushed by UNITE HERE staffers to extract deeply personal information about organizers and workers to influence them—is antithetical to that. "I was disturbed by this pseudoscience, by the idea that leadership, to them, had less to do with a person's relationship to their co-workers than with their relationship to the union's staff organizer," she writes about the HERE-side locals after the merger.
Another moment of questioning the tightly scripted, top-down union structure becomes visible during an organizing training when, against protocol, she discussed the 1911 Triangle Shirtwaist industrial disaster in Manhattan where more than a hundred mainly immigrant women and girls jumped eight to nine stories to their deaths to escape from a raging fire in their workplace. Instead of the gruesome realities of industrial work, Pitkin had been tasked with coolly explaining how to conduct a house visit and sharing a brief story of dispersion, or how unions chase companies to where they relocate to avoid organized workers. She couldn't help but use emotion to agitate the Latino workers by connecting their plight to that of their Jewish counterparts in another era.
'IT FEELS LIKE CHURCH'
But like the metamorphosis of a moth, personal and collective transformations take time. Years after her organizing experience, she began to rethink some previously held views about power as something that you take from the boss and transfer over to workers.
"I no longer subscribe to that top-down theory," she writes, "nor do I think of power as a finite sum, a thing that is acquired by wresting it away—however forcefully—from the powerful, as if the work of organizing were akin to cleaving an orange, or as if the substance of solidarity were the same as the substance of oppression."
The basis of worker power was an entirely separate system. The boss relies on authoritarianism to dominate workers. The counter to that is the power of democracy, the power workers build together to have a meaningful say over the conditions that affect their lives. To get to that unity of purpose, they come together in collective struggle and learn courage through the experience of the fights they wage with their co-workers against the boss.
These moments—both exhilarating and quotidian— over time redound into trust and hope, which forms the foundation of solidarity. In the face of management's threats, Pitkin reminds us that ultimately our power lies in each other.
On May Day 2003, International Workers' Day, workers blew whistles on the shop floor at Sodexo, signaling to each other the start of a work stoppage led by Gomez García, and marching up to management to deliver a petition. They announced to the head honcho, or El Mero Mero in Spanish, "We are UNITE, and we are not afraid."
Like these laundry workers in Arizona, workers at Starbucks have also shed their fear and continue to file for elections with support from their union Workers United SEIU, foiling at every turn management's desperate stratagems to stem their momentum to build unions.
"I've come to think of solidarity, this mixture of hope and care, as a physical force or maybe a force field, and as such it invisibly acts on all things that are passing through it all times," Pitkin writes in the book's concluding pages. "It's the space between bodies that are marching or singing or striking or otherwise taking action together. Maybe, you've felt it, at a protest or on a picket line. I've heard people say it feels like church. It's the way bodies, our bodies, working collectively, change the properties of the space between them. It's the most important thing."