Out of the Pandemic: UC Student Researchers Emerge United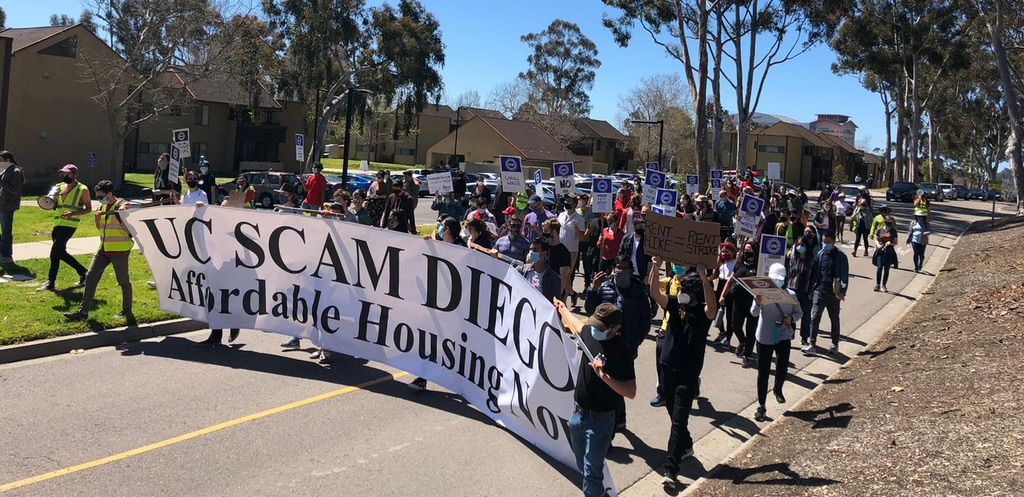 Graduate student employees have fought for decades to form unions. In the 51 years since teaching assistants at the University of Wisconsin won the first graduate worker contract in the nation, our right to unionize has been only intermittently protected by the National Labor Relations Board, depending on which party sits in the Oval Office.
The end of the Trump era and Biden's promise to be "the most pro-union president you've ever seen" have meant a changing of the guard at the NLRB, opening a path to unionization for hundreds of thousands of graduate student workers at private universities.
But the first group of graduate workers to organize in this new era may instead be in the public sector: approximately 17,000 graduate student researchers in the ten-campus University of California system and Lawrence Berkeley National Lab have just taken our unionization campaign public, after our own decades-long fight for a union.
LEGALLY EXCLUDED
Student researchers in the UC system began organizing alongside teaching assistants in the 1980s under the banner of the United Auto Workers. After a series of strikes and years of legal struggles, in 1999 UC finally recognized UAW Local 2865 as the union of teaching assistants (TAs), tutors, and readers (graders), and agreed to a first contract in 2000.
But the legal decision that led to this temporary truce maintained that the work of graduate student researchers, unlike TAs, was primarily educational—and as such researchers were not employees, but students receiving financial support to complete our studies.
Today, UAW 2865 represents 19,000 student workers at UC, many of whom also sometimes work as graduate student researchers. When we teach, we have rights and a union; when we work as researchers, we're unprotected.
This was a major victory for UC. As any student researcher can tell you, we perform labor in exchange for compensation, and our principal investigators (typically the faculty supervisor in charge of a lab) exert a great deal of control over our labor—meaning we fall under the common-law definition of employees. And most graduate worker unions at other universities represent both TAs and student researchers (or "research assistants," as the equivalent job is commonly referred to elsewhere).
Student researchers run experiments, culture cells, analyze data, and handle hazardous chemicals— all the necessary work to move UC's research program forward. In fact, the work of student researchers is so central to the research mission of the university that during the Covid lockdowns, many of us returned to campus as essential workers long before our faculty supervisors and principal investigators, taking shifts in reduced-occupancy labs at every hour of the day and night to keep vital experiments going.
Since 1998 student researchers, with help from Local 2865 and the UAW International, have tried three times to amend California's Higher Education Employee Relations Act (HEERA) to win employee status and the right to organize. UC opposed each attempt, and the first two ended in the governor's veto.
Finally, in 2017, we won: Governor Jerry Brown signed SB-201, giving graduate student researchers a path to unionize. The bill clarified the HEERA to state that "Employee" or "higher education employee" means any employee, "including student employees whose employment is contingent on their status as students, of the Regents of the University of California." We began building a network across the state.
PANDEMIC ORGANIZING PUSH
But it wasn't until the pandemic hit that we really began campaigning in earnest, while remaining under the UC administration's radar.
Organizing under Covid hasn't been easy. With labs at reduced capacity and many student researchers working remotely, social groups have been split apart and we've lost many of the organic opportunities to talk to co-workers about our working conditions and build support for the campaign.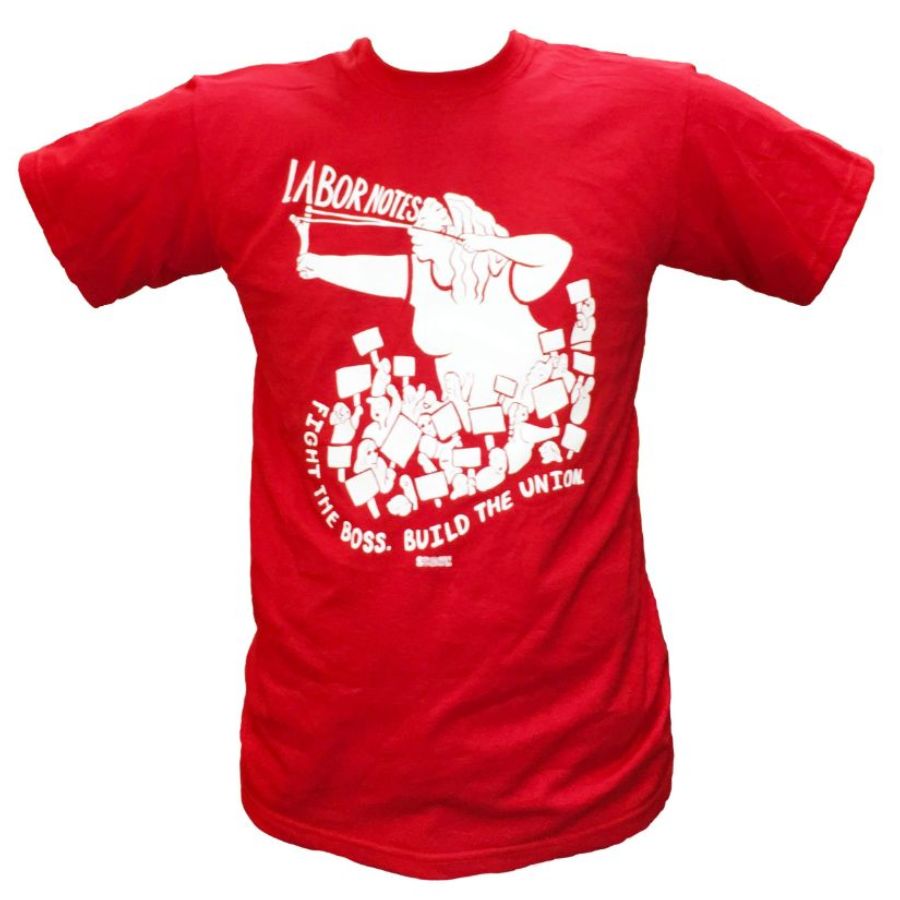 Instead, we've taken our organizing conversations on to Zoom, phone, or our labmates' front doorsteps. And by mapping out research areas, campus organizations, and cohorts of students from the same year and department—and identifying and developing leaders in these groupings—we've built organizing committees in nearly every department up and down the state.
The strength of our campaign speaks not only to our organizing efforts, but to the widely felt structural issues that student researchers face. Academia has a pervasive culture of harassment and discrimination—weighing especially on student researchers from marginalized backgrounds, women, and people of color. Without a union, we have little recourse.
The UC's response to this climate has overwhelmingly been ineffective implicit bias trainings, toothless committees, and channeling complaints through employer-controlled avenues like Title IX and university harassment offices. These internal systems have time and again protected faculty accused of being bullies, harassers, or racists, while student researcher survivors have no contractual rights to a speedy or transparent process, or to keep our jobs while the investigation is underway. And as at-will employees, we can be fired or disciplined for any reason, or for no reason at all.
LEADERSHIP FROM INTERNATIONAL STUDENTS
In each one-on-one conversation, we try to help our co-workers understand that academia's "toxic" culture stems from the fundamental power imbalance between employer and employee—an imbalance that is especially lopsided for our international colleagues. About 40 percent of student researchers statewide (and a majority in many departments) are on F1 or J1 visas that require enrollment and employment at UC. These visa conditions leave them especially vulnerable to exploitation in the workplace.
The U.S.'s xenophobic foreign policy has directly affected many of these workers, especially those from China and Iran. Many Chinese students who had previously been able to secure five year visas since 2018 have been limited to one-year visas and either become trapped outside of the U.S. or forced to overstay.
This vulnerability could have left international student researchers fearful of organizing—but instead strong pro-union leadership from international students themselves has made winning more rights for international researchers a driving force of the campaign.
Whether international or domestic, every graduate student researcher suffers from the lack of affordable housing and skyrocketing cost of living—issues brought to the national stage by last year's cost-of-living-adjustment strike at UC Santa Cruz. This issue hits especially hard in campus housing, where student researchers pay thousands of dollars back to our employer every year in rent.
The pandemic has not slowed UC's appetite for on-campus rent increases: at UC San Diego, an incoming graduate student will be asked to pay as much as 85 percent more in rent next year than their counterpart this year, with many rooms additionally being converted to double-occupancy. When tenants in graduate housing responded by organizing a movement calling on the university to freeze the rent, graduate student researchers immediately recognized the connections between these struggles and worked to cohere and strengthen both movements. This fight will continue at the bargaining table.
UC's fundamental mission is to provide quality instruction for the working people of California and cutting-edge research in the public interest—and its failure to meet these goals extends far beyond its treatment of student workers. Tuition has far outpaced inflation over the last several decades, placing undergraduates and graduate students alike in crippling debt. Whether at the lab bench or the blackboard, student and academic workers are part of the backbone of UC, and our collective power is key to winning a UC for everyone—tuition-free, well-funded, and where every worker is treated with dignity.
With 17,000 student researchers set to join teaching assistants, postdocs, and academic researchers in the ranks of organized academic labor at UC, we've never been stronger.
Jess Banks is a fifth-year PhD candidate in the Math department at UC Berkeley. Ahmed Akhtar is a fourth-year PhD candidate in the Physics Department at UC San Diego. Both are Head Stewards in UAW Local 2865.