Film Review: 9to5, The Story of a Movement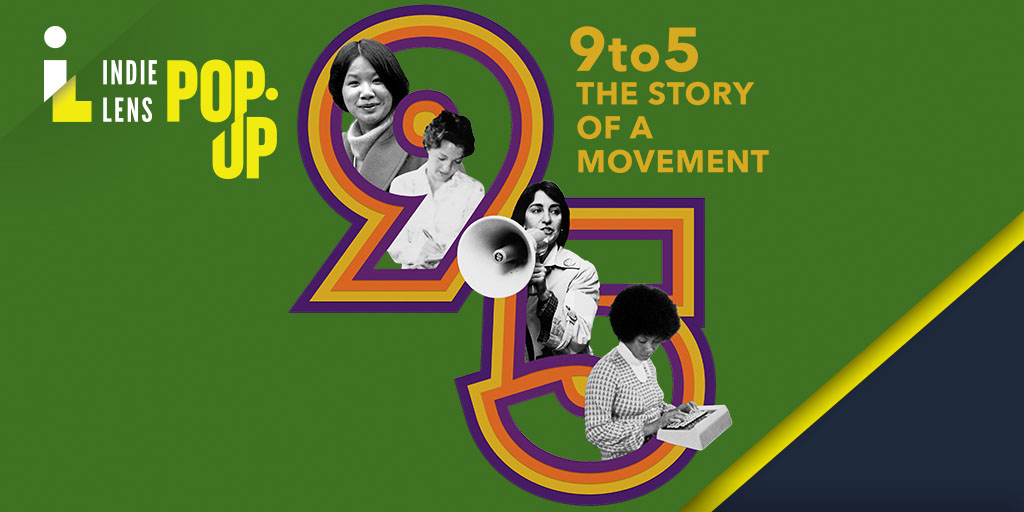 The feminist movement sometimes gets derided as ignoring working-class women, but in fact it was the source of urgent demands for equal pay and childcare as well as some of the most creative labor organizing of the 1970s. A new documentary, 9to5: The Story of a Movement, premiering February 1 on PBS, captures a vibrant part of this movement: the pioneering organizing of clerical workers starting in 1972.
Led by feminists, 9to5 pioneered new pressure tactics, and its multi-pronged strategy of research, street heat, and legal challenges plus unionization improved conditions for clerical workers throughout the country.
How to Watch It
9to5: The Story of a Movement will premiere on PBS on Monday, February 1, at 10 p.m. Eastern (9 p.m. Central), and then stream online February 2-March 2.
Various organizations are sponsoring their own pop-up online screenings. One tonight, January 27 at 7 p.m. Eastern, will feature the filmmaker and speakers from 9to5, the AFL-CIO, SEIU, and the Fight for $15. It's free; register here.
See the full list of upcoming screenings here.
And check out the discussion guide here.
PINK GHETTO
A wave of women joined the paid workforce in the 1960s and 1970s. By 1979, 42 percent of workers were women, and one-third of those were office workers—more women worked in offices than men worked in manufacturing.
But this workforce was unorganized. As a result, their working conditions were humiliating and terrifying: low pay, a mind-numbing work pace, daily sexist humiliation, and the threat of summary firings for any infraction. "We are referred to as girls until the day we are retired without pension," wrote one office worker.
There were no job ladders out of this pink ghetto—women trained men who were then promoted over them. Black women were segregated into the lowest-paid jobs. Secretaries were treated as the "office wife," fetching coffee, picking up dry cleaning, buying gifts for the boss to give his wife or staff, and having to fight off groping and threats of firing if they didn't sleep with him. There wasn't even a name for that yet—women recalled thinking that it was just the way things were, and perhaps even their fault. "Sexual harassment" wasn't a term until 1973.
'YOUR BOSS IS ORGANIZED—YOU BETTER BE, TOO'
Into this meatgrinder walked Karen Nussbaum and Ellen Cassedy, feminists and anti-Vietnam War activists who both got clerical jobs at Harvard. In 1972 they started a small group to discuss their working conditions. They created a newsletter full of work testimonies under the name "9to5," and passed it out at subway entrances around Boston. They even met with their boss and presented demands. But having no power to force changes, the predictable happened: nothing. So they pooled their money and sent Cassedy to a training course in Chicago on community organizing.
Soon they discovered that the top 34 employers in Boston were colluding to keep clerical wages low. This was illegal, and through exposure and picketing, they forced the secretive Boston Survey Group into the open, achieving an across-the-board 10 percent wage increase. They emphasized to clerical workers, "Your boss is organized so you better be organized, too," said 9to5 organizer Janet Selcer.
But employers generally wouldn't budge and the group kept getting calls from workers who had been fired. "There should be a law" that employers have to get back to their workers who make demands, Nussbaum remembers thinking. Then they realized, wait, there is a law: the 1935 National Labor Relations Act!
At that point, 9to5 started shopping around for a union to help them organize. They auditioned 10, all led by men, and there was skepticism on both sides. Some were condescending, others downright sexist.
Despite pushback from existing locals, the Service Employees in Boston formed Local 925, which successfully organized publishing houses and colleges. By 1981 9to5 women had fought for and won an independent division of SEIU, District 925, led by women and in control of its own budget.
SURVEY STRATEGY
The film closely follows the organizing of college locals in Cleveland and Cincinnati—the joy of victory, the agony of defeat, and the euphoria of short strikes required to obtain a contract. Meanwhile they kept pressure on employers through 9to5, the office workers organization, folding in similar efforts in Detroit, Pittsburgh, San Francisco, Los Angeles, Hartford, New York, Seattle, and Atlanta.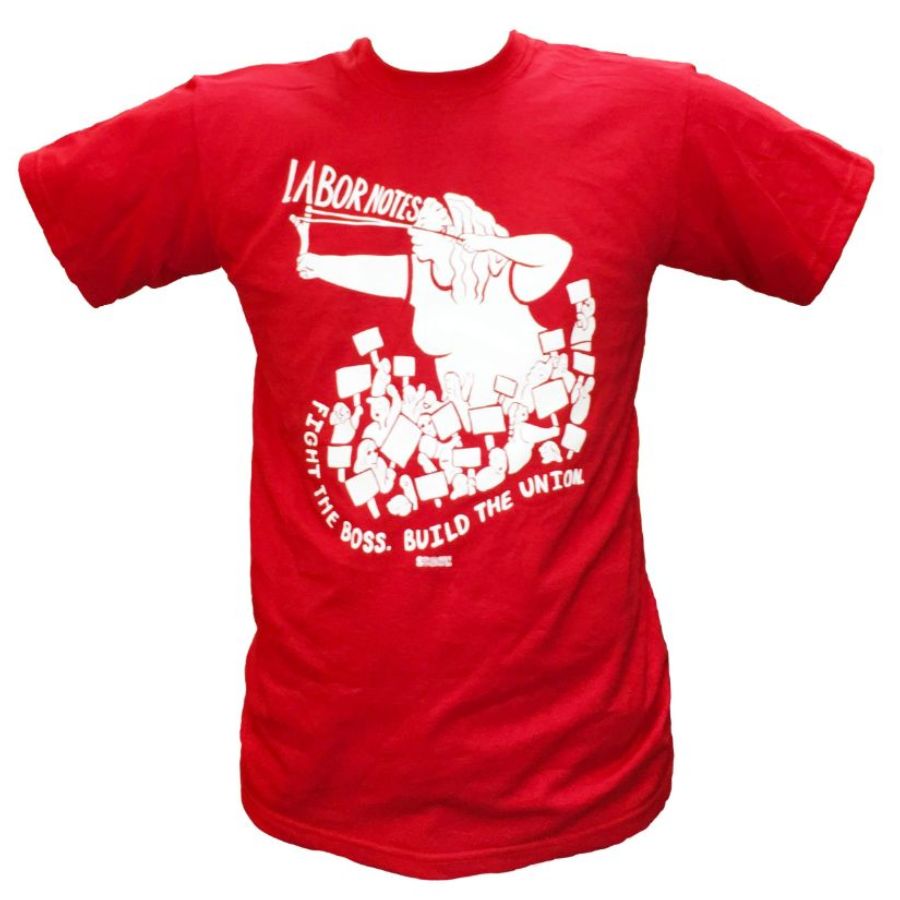 Office workers were eager to return surveys, so they distributed them to workers at banks, insurance companies, publishers, law offices, and universities. Workers reported rampant mistreatment, "being treated like a child," lack of job descriptions, miserable pay, screaming boss tantrums, and bias against women and people of color.
Renia Clay, a Black organizer with 9to5 Atlanta, described office segregation: "The third floor was data entry, there were no white people. The second floor was professionals, there were no Black people."
To overcome divisions within the workforce, 9to5 paired as organizing teams younger and older women, and Black and white women, and promoted racially diverse leadership. Sometimes white members didn't want to deal with Black organizers, but when they got in trouble, they called anyway.
Particularly vulnerable to 9to5's public exposure and lawsuits were banks and insurance companies—842 of them in the Boston area alone—who received federal money and could lose it if they were found to be violating Title VII of 1964 Civil Rights Act, which prohibits employment discrimination. By 1967 companies were required to develop affirmative action plans to address previous discrimination on both race and sex, but none had done so. 9to5 organizing forced the issue. Today most large companies have personnel departments tasked with avoiding discrimination lawsuits.
RAISES NOT ROSES
9to5 also picketed on National Secretaries Day demanding "Raises Not Roses," and they created "worst boss" and "wasted womanpower" competitions, delivering the awards with cameras rolling. Their biggest publicity coup came when Nussbaum, who knew Jane Fonda from anti-war work, got the movie star interested in office worker organizing.
Fonda met with a group of 40 Cleveland 9to5 members to develop the script for the 1980 movie 9 to 5. The movie was first planned as a drama, but eventually the production team settled on a farcical send-up of office drudgery, with a fantasy fightback that put in place many of the demands 9to5 had raised in real offices: on-site childcare, equal pay, internal job postings, employee assistance programs, and more.
In the movie, this required the three office workers, played by Fonda, Lily Tomlin, and Dolly Parton, to kidnap their boss for six weeks after their stoned fantasies of killing him—and the resulting hijinks—are reported to him by the office snitch. When Fonda met with the Cleveland office workers, she asked how many had fantasized about killing their boss. Everyone had.
While working on the film, Dolly Parton tapped out a catchy beat with her acrylic nails to sound like a typewriter and wrote the epic title song, which may now be stuck in your head. Recent YouTube comments on "9 to 5" include "This song radicalized me" and "the anthem of the working class."
'IT WAS A PREMISE TO HAVE WOMEN DEVELOP THEMSELVES'
The documentary uncovers inspiring and useful history and shows organizing as rewarding, engaging, and joyous. Women who had never expected to lead or even speak in public learn to do this and more. As Atlanta 9to5 organizer Verna Barksdale puts it in the film: "It was a premise, not only to fight for employee rights but to have women develop themselves." Women's talents certainly weren't being developed by employers. One of 9to5's demands was professional development, so you didn't get stuck in the same job your whole life.
Filmmakers Julia Reichert and Steven Bognar won the 2019 Academy Award for Best Documentary for American Factory, about a shuttered Moraine, Ohio, General Motors plant reopened by a Chinese billionaire. Reichert is also known for the classic Union Maids, an Academy Award-nominated 1976 documentary about three women who organized in the 1930s.
The current film tells the story seamlessly through interviews with organizers and members. Perspective is added by Georgetown historian Lane Windham.
For those who want more analysis than a 90-minute film can provide, I recommend Windham's 2017 book Knocking on Labor's Door, which has an excellent chapter on 9to5. More background can be found in Ellen Bravo's book Taking on the Big Boys, in which she reflects on her experiences organizing with 9to5 and the necessity of labor organizing to achieve equality for women. Despite the computerization of office work, which drastically reduced the workforce, the association 9to5 still exists, with four state chapters, and SEIU Local 925 in Seattle is known for more recently organizing childcare workers.
The filmmakers have created a discussion guide and suggestions for organizing (distanced) events around the film. It will be available on PBS February 1 through March 2.
Jenny Brown is the author of Birth Strike: The Hidden Fight over Women's Work and a former editor of Labor Notes.