While the World Focused on Midwest Election Results, Detroit Bikeshare Workers Won Their Union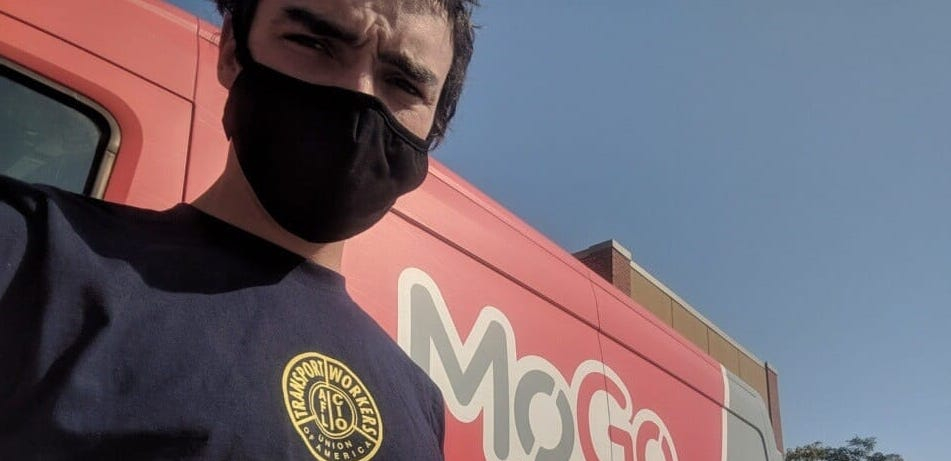 On November 4, as the country was awaiting the results of the previous day's presidential election, my co-workers and I held our breath as we watched the proceedings of another election play out over Zoom. Our vote, for union recognition at Detroit's bikeshare company, was less controversial: the ballots were unanimous in favor of unionizing.
I work at Shift Transit, which operates the MoGo bikeshare system here in Detroit. Though Shift does not own the bikes, stations, or other equipment, we are responsible for maintenance, customer support, and day-to-day operations.
We are a small shop with only eight non-management employees. I am a rebalancer: I drive a van, picking up bikes and moving them to where they are needed, track down missing bikes, and do minor maintenance on bikes and stations. My co-workers include techs, who work on stations, dispatchers, who watch the system and do customer service, and mechanics, who maintain and repair the bikes. Most of us specialize in one area but overlap into others when the need arises.
DISTANT MANAGEMENT, UNSTABLE WORK
MoGo Detroit is one of the smaller systems operated by Shift. Their largest is Toronto, which has several times the number of stations that we do. Upper management operates out of Chicago, and seems to do whatever they can to ignore our shop and simply collect payments from MoGo.
The company went months before they bothered to hire a general manager, leaving the workplace in occasional chaos and disorganization. Other hiring freezes meant that there were constant problems with shifts getting covered. All of us have a story about having to threaten to quit or getting into running arguments with management to get things like time off or small raises. Nor does Shift provide health care or sick time to employees (they claim we are all part-time), leaving us to lose pay when we get sick and dip into our savings just to pay for medication.
Like many bikeshare companies, business dries up in the winter and workers' hours are cut. But there is no transparency in that process. There is no guarantee what your hours will be over that period, if you will stay on at all, and, if you get laid off, that you will be hired back in the spring. Everything is at management's discretion.
On top of all that, the pandemic put a special stress on all of us, making it dangerous to come to work, where we handle hundreds of bikes used by the public. The realization that people on the increased unemployment were making more money than us even though we were still working was a wake-up call for how low our wages really were. Fourteen dollars an hour is better than minimum wage, but not enough to risk our health.
COLLECTIVE PROBLEM, COLLECTIVE SOLUTION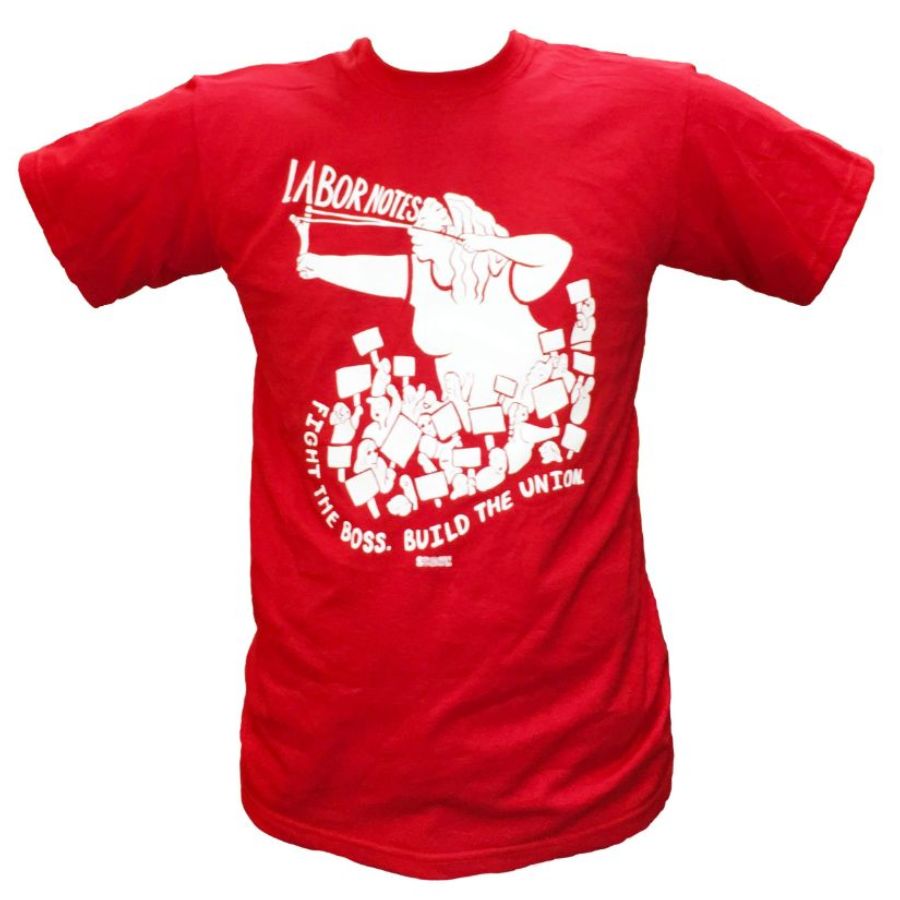 In the summer, MoGo workers had finally had enough and we began to organize our union. Through Labor Notes, we reached out to the Transport Workers (TWU), who had already organized bikeshare workers in New York, Washington, D.C., and half a dozen other cities.
We formed a small committee and, in secret, we began to talk to our co-workers about the problems that we all faced and what we had in common. Facilitating this process was difficult given the pandemic, since co-workers were hesitant to meet outside of work, worried about exposure to the coronavirus. We had to get creative and make sure that we were contacting and checking in with every single person in our shop, taking care that nobody was excluded.
Everyone thought that they were alone, that they were the only one facing these issues. But once we got a few people in one place and talking, we were able to draw out from each other what our issues were. We all discovered we were being paid differently, and that each of us was getting leeway on time off differently. It became obvious that management was making their own rules arbitrarily and that it was time for us to make some rules of our own.
Folks knew we deserved better than what we were getting—especially after they saw the contract that TWU has with CitiBike in New York City. We managed to get all of us at our workplace to sign an authorization card and keep it secret until we filed for election in late September. We wanted management to find out about the union on our terms—and to demonstrate our collective power—so we decided to do a march on the boss. We wrote up a prepared statement announcing we had formed a union and briefly stopped work to read it to our manager, making sure as many of our coworkers as possible participated.
On November 4, as the country's eyes were trained on other Midwest election results, we unanimously won our union recognition vote.
Now we're headed into contract negotiations. We hope that we can win the basics that make a job a "good union job"—like increased wages, health care, and better conditions of work. But more than that, we want respect, dignity, and to change the balance of power in the workplace. If we maintain our organization and our solidarity we can win these and more, no matter what we're able to win at the bargaining table.
Zach Rioux works part-time for Labor Notes in our Detroit office and is a member of TWU Local 325.