Herman Benson's Lifelong Fight For Democratic Unions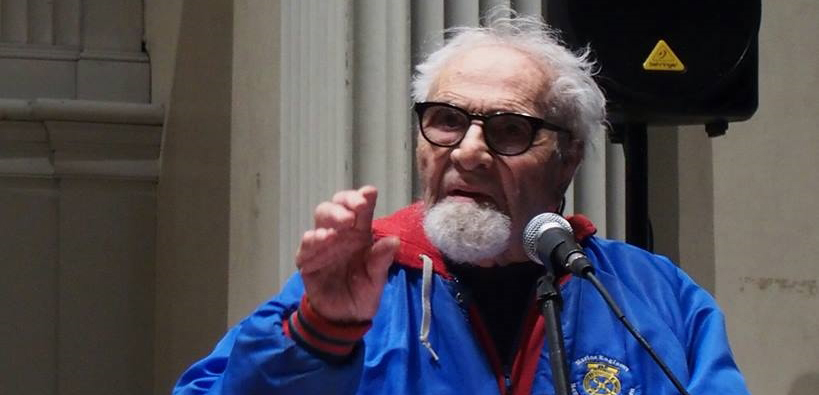 The battle for union democracy is uphill but crucial to reviving a fighting labor movement. No person did more to advance it than Herman Benson (1915-2020), founder of the Association for Union Democracy.
Benson was instrumental to securing passage of the Labor Management Reporting and Disclosure Act of 1959, and in the decades that followed, his ceaseless advocacy pushed forward the interpretation of that law.
In the days when challenging entrenched leaders could get you killed, Benson helped a member of the Painters win a landmark case establishing union members' right to free speech—putting an end to slander charges against anyone who criticized the leadership.
He helped members force an overhaul of the Electrical Workers (IBEW) constitution, guaranteeing the right to criticize their officers, meet in caucuses, and run for office. He argued successfully for the government to conduct elections in the Teamsters, helping bring the era of the mobbed-up union to an end.
For more stories like these, watch the short documentary "Herman's Cure" (2016, 25 min.) at bit.ly/hermanscure.
Herman was funny. In 2014 he wrote his own obituary, which began, "Herman Benson waged a long, courageous, effective campaign against Old Age… He seemed on the verge of success; but at the age of ??, just before the final battle, he died." It ended, "In his last, dying words, Benson said, 'This is the time for a donation to the Association for Union Democracy. Make it generous.'" To honor his wish, visit uniondemocracy.org. —Editors
My friend, comrade, and former colleague Herman Benson passed away in early July, a few days before he would have turned 105.
Many thousands, maybe millions, of workers who never heard of him or the Association for Union Democracy (AUD) benefited from his more than 60-year battle to protect and expand union members' democratic rights.
Workers form unions in self-defense, to have power on the job. How can unions fulfill that mission, he asked, if they are not thoroughly democratic?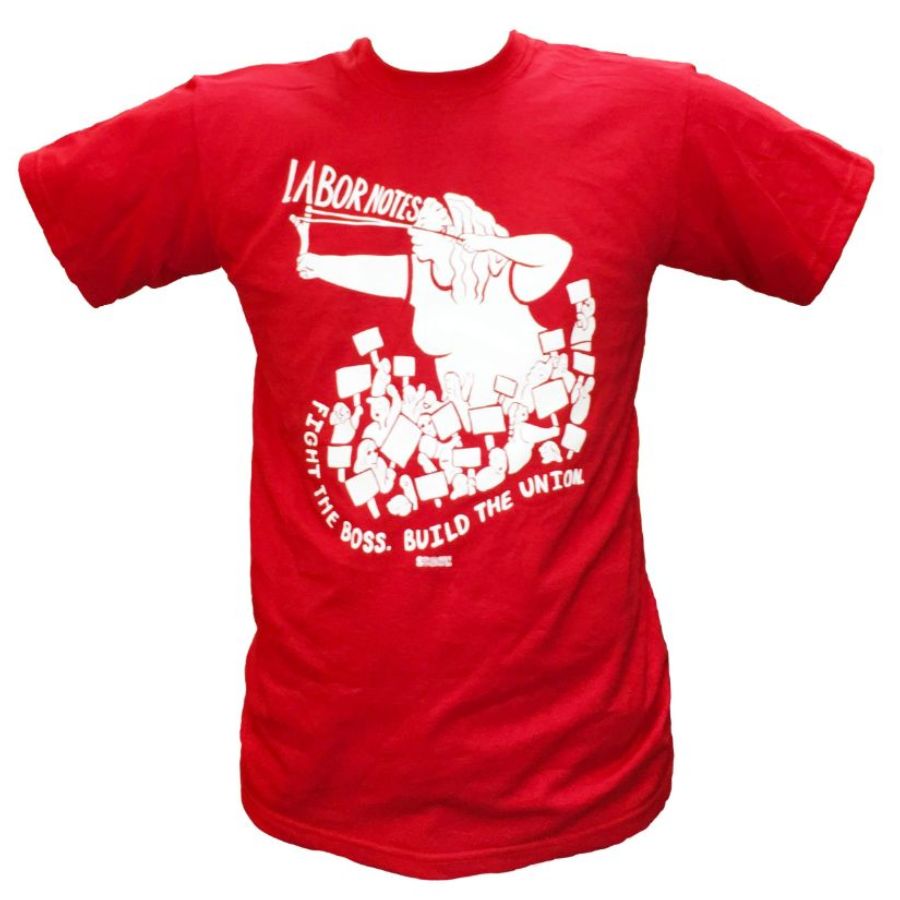 The right to speak out and criticize union officials, the right to fair and transparent elections, to copies of bylaws and contracts: most members take these rights for granted, but too often they are evaded or outright violated—sometimes by corrupt officials and racketeers, but also by the well-intentioned who think they know what's best for members.
OUTSIZED IMPACT
Herman founded and kept alive—almost single-handedly—a tiny organization with a shoestring budget mostly made up of donations from individual unionists. It's hard to measure AUD's outsized impact on Teamsters, hotel workers, laborers, transport workers, nurses, construction workers, health care workers, longshore workers, teachers, and many others.
Herman could be cantankerous. He did not suffer fools and had a legendary temper—though I'm told it had mellowed a bit by the time I went to work for AUD in 1995. It never got in the way of his compassion for the people who sought his support. He knew well the daily challenges and sufferings inflicted on the working class. You wouldn't think of Herman's shoulder as one to cry on, but many a union member did.
Herman was a skilled machinist. He worked as a United Auto Workers member in Detroit during World War II and later in a small machine shop in New York—a side gig to pay the bills and support his family while he did his political work.
DEMYSTIFYING
Herman loved to take things apart and put them back together, to understand the inner workings of machines, gadgets, and appliances. He looked at unions the same way: complex organizations governed by interdependent constitutions, bylaws, election rules, and contracts. You had a better chance to hold them to their mission if you knew how to break them down.
Demystifying for rank-and-file members who didn't have law firms, communications departments, and field staff at their disposal helped even the odds.
A socialist since his teens, Herman had deep knowledge of the labor movement, history, and radical theory. He would have a lot to say about the role of the labor movement in the current pandemic, the upsurge in socialism, the uprising against white supremacy, and an economic crisis comparable to the Great Depression of his youth.
I wouldn't agree with it all, for sure, but I miss our comradely talks about heavy and everyday problems—conversations driven by his thoughtful analysis and lightened by his roaring laugh. Rest in power, brother Herman.
Carl Biers is a former executive director of the Association for Union Democracy.