West Coast Dockers Stop Work to Honor George Floyd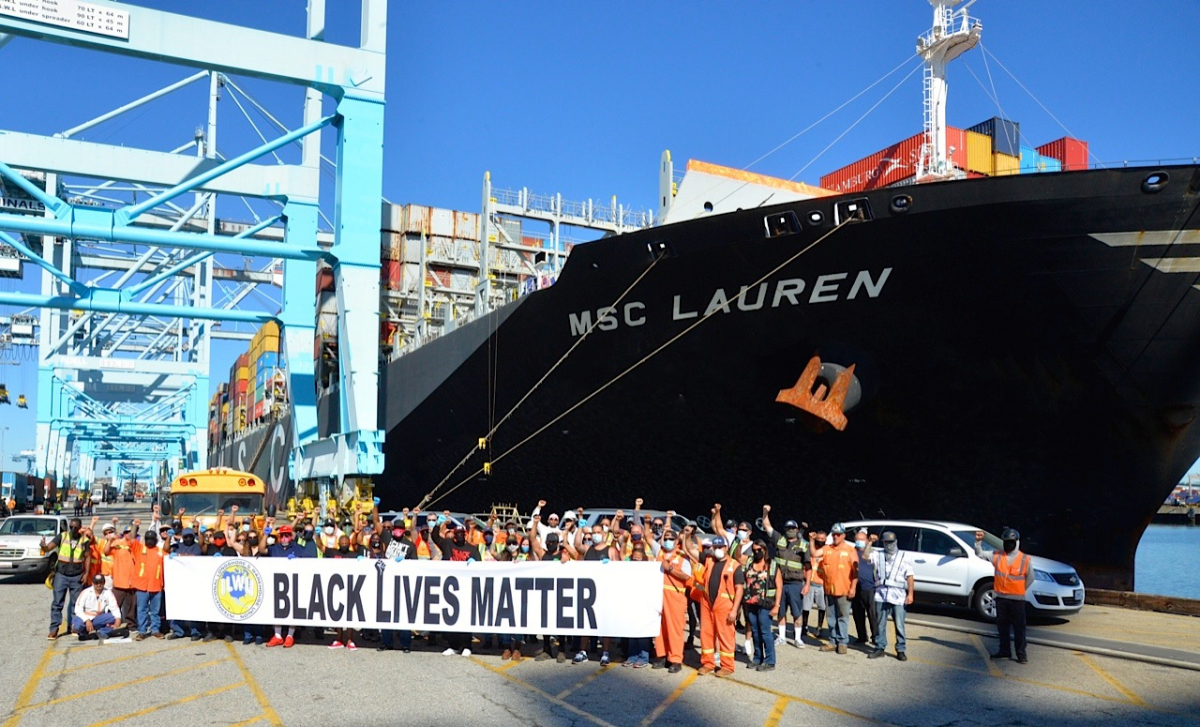 At 9 a.m. on Tuesday, ports across the U.S. West Coast ground to a halt as longshore workers stopped work to mourn the death of George Floyd. For nine minutes—the amount of time police officer Derek Chauvin knelt on Floyd's neck—members of the Longshore and Warehouse Union (ILWU) performed no work, from Southern California to northern Washington state.
The day before, presidents of locals up and down the West Coast had voted unanimously to endorse the action, a proposal from the San Francisco and Oakland locals.
ILWU presidents also approved a second, longer action: an eight-hour shutdown of West Coast ports for the Juneteenth holiday on June 19. Juneteenth celebrates the emancipation of Black people held in slavery in 1863. Such a coast-wide shutdown would be the first day-long work stoppage the ILWU has called since the one in May 2008 protesting the Iraq war.
WHAT IT WAS LIKE
Gabriel Prawl, former president of Seattle's Local 52, said, "There's no good thing about today—we're talking about someone's life that was taken. This is the first step in moving toward building a force that cares about the world and can change the world."
In Los Angeles, longshore workers unfurled a 40-foot banner emblazoned with the union logo and "BLACK LIVES MATTER." Members of San Francisco's Local 10 held a moment of silence for the full eight minutes and 46 seconds. In Stockton, California, members stopped work and knelt wherever they were, climbing down from forklifts or kneeling on the deck of a cargo ship. And workers took the opportunity to have hard conversations about police violence and the uprisings.
"Taking action and stopping work, even symbolically, has its own value, but it also forces people to talk about the issue at work," said Zack Pattin, member of Tacoma, Washington's Local 23. In Tacoma, the stoppage allowed a conversation about defunding the police and what that could mean, whether members agreed or not. Local 23's Young Worker Committee is organizing to participate in a Juneteenth march led by Black students at a local high school.
POLITICAL STRIKES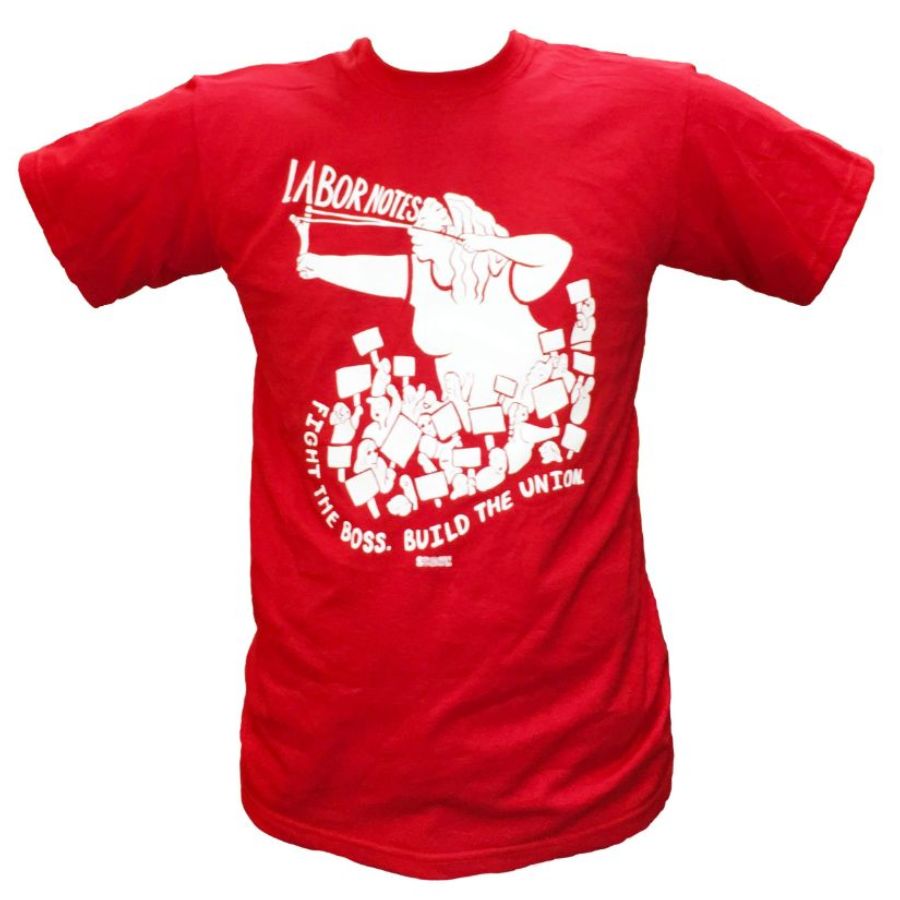 The ILWU is known for taking action on issues that other unions see as outside their purview, from refusing to unload South African ships in San Francisco during apartheid to shutting down the ports in opposition to the Iraq war.
ILWU activists feel a responsibility to teach fellow members about the union's past and how it connects to today. Prawl said, "We educate about our history, about how six of our members were killed by the police in 1934" during the general strike in San Francisco. To remember, ILWU longshore locals shut down work every "Bloody Thursday," July 5.
POLICE IN OR OUT?
One purpose of the action was to take on the question of whether police unions belong in the labor movement. A growing chorus of voices, from the Minneapolis Federation of Teachers and Education Support Professionals to the United Steelworkers international union is calling for the resignation of Minneapolis's police union president, as did the ILWU.
"I know that the same people who are committing the atrocities we are facing today are part of the house of labor," said Prawl. "Union members protect union members—not beat them, not kill them, not assassinate them. We have some house-cleaning to do."
Prawl sees work stoppages as one of the most important roles labor can play in the current Black Lives Matter uprisings: "The only way we are going to see changes is when unions are withholding labor," he said, "to use our economic power to pressure the people in power."