They Won a New Union While Working from Home
When the Orlando Sentinel's newsroom employees won our election in May with 81 percent voting for The NewsGuild, the organizing committee had not seen our co-workers in person for nearly two months. The election was conducted entirely by mail. Supporters watched the vote count at the National Labor Relations Board's Tampa office by videoconference.
Yet we were confident of victory because over two years, we had laid a solid foundation for the union.
We had built an organizing committee that was representative of the newsroom—different experience levels, teams, and roles. We had developed deep relationships with our colleagues, including the ones who weren't sure they supported our effort. And we had made the case for why we needed a union.
That reason was the corporate gutting of our newsroom. In the last 15 years, it had shrunk from more than 300 employees to fewer than 90. Earlier this year, we lost 130 years of journalism experience when several of our colleagues took buyouts.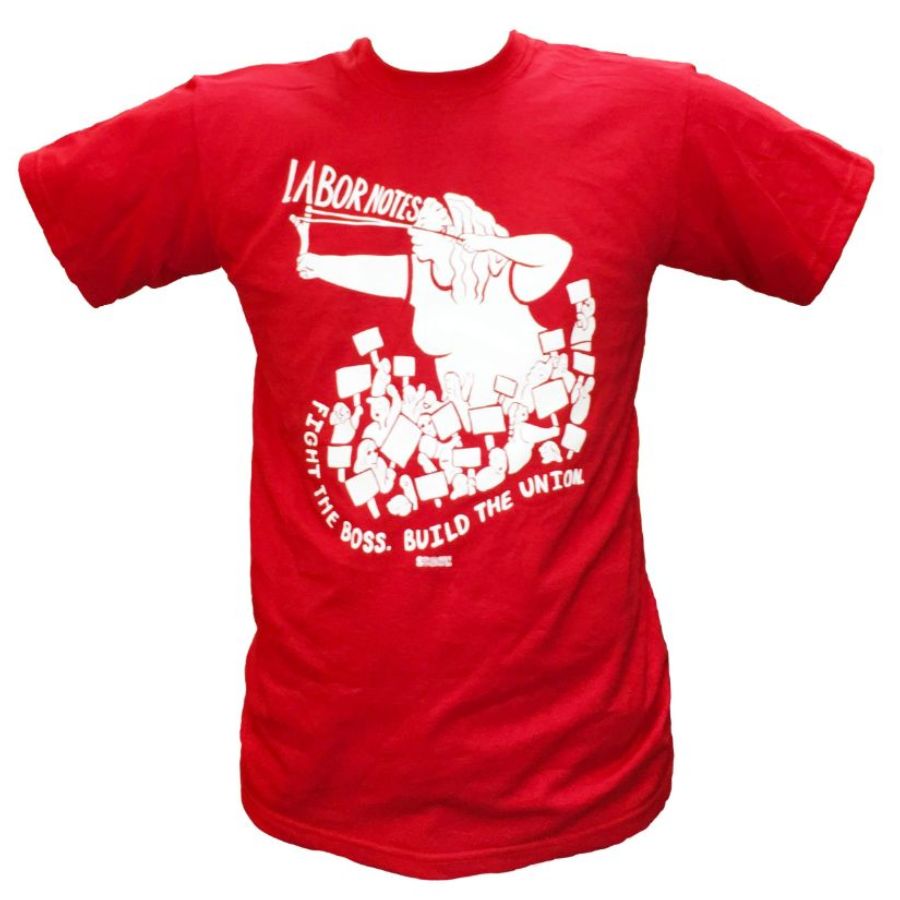 With each cut, it becomes more difficult to give readers the thorough, high-quality journalism they deserve. Like the other newspaper unions in the Tribune chain, which includes the Chicago Tribune, The Baltimore Sun, and the Hartford Courant, we were deeply concerned about the potential takeover by hedge fund Alden Global Capital, which has a 32 percent stake in our company. In other newsrooms Alden's majority ownership has translated to widespread layoffs, and ours had already been cut to the bone.
HOW WE DID IT
Here were our keys to success:
Our organizing committee was composed of passionate, hardworking employees who care deeply about our work. The principal reason we organized was to protect the type of quality journalism we know is important to our community and the workers who do it. As a result, we had to form a committee with people who produce the kind of work we want to preserve.

One of the misconceptions we had to overcome is that unions are most valuable to employees who underperform. The people on our committee are newsroom leaders who produce high-quality work. We lead by example.
Committee members talked with colleagues regularly about why we were organizing. We did this with people who were supportive as well as those who were on the fence or staunchly against. We kept a spreadsheet that recorded where everyone stood, including a number rating (1 for committee members, 3 for those on the fence, and 5 for those adamantly against the union) and the name of the last organizer who had spoken with them.

This persistence paid off. One colleague who had remained undecided for several months, then decided days before our go-public date that he would not sign a card, finally told us after submitting his ballot that he had voted "yes." I think, in part, he changed his mind because we kept open the lines of communication throughout.
The organizing conversations we had were in-depth and meaningful. Many of our colleagues had never worked in an organized newsroom and we got pushback from those who didn't consider themselves "union" people. But nearly everyone had concerns about our newsroom. We focused our conversations on how a union could help mitigate those issues.

These discussions also made it clear that our colleagues cared deeply about their relationships with our publisher and editor, both strong leaders who have demonstrated a commitment to journalism. Some were reluctant to support a union because they didn't want to appear antagonistic to local management. But our mission statement made it clear that our reasons for organizing were the corporate-driven cuts.
On our go-public day February 25, we proudly showed our support for our new union. We handed out Guild t-shirts to everyone who wanted one. We put up signs on our cubicles. We brought a cake decorated with icing spelling out "It's a union!" and plastic baby shoes.
WORKING AND ORGANIZING FROM HOME
Within three weeks, most of us were working from home because of the coronavirus. It became more difficult to have regular conversations with colleagues. Our organizing committee couldn't meet in person. And our election—scheduled for March 25—was postponed.
But we kept the lines of communication open. The committee's weekly meet-ups transitioned to Zoom calls. We kept checking back with our colleagues, mostly by phone. We found that many were eager to have someone simply ask "how's it going?"
Once we were able to arrange an all-mail election, we let our colleagues know when to expect to receive their ballots, and then checked to make sure they got them. We asked about their plans for returning the ballot and how they planned to vote. We asked supporters to post selfies as they mailed their ballots. This helped keep up the enthusiasm.
Our votes were counted May 12. We felt confident support remained strong because of the time we had invested in building relationships and trust.
We're eager to start bargaining so we can ensure the Sentinel delivers quality journalism and remains a place where workers can build careers for years to come.
Annie Martin is a senior reporter at the Orlando Sentinel, where she covers education.
VIRTUAL DIRECT ACTION GETS THE GOODS
While Tribune workers in Orlando were newly organizing, others were fighting for a first contract.
"We are not faceless numbers on a spreadsheet."
"I wrote 18 stories and briefs last week. And yet Tribune wants to furlough me for three weeks to save some money."
"Shame on the company for strangling pennies out of hard-working journalists instead of investing in its newsrooms."
These are just some of the more than 100 personal messages Tribune Publishing union members left in a company-wide Slack account tagging CEO Terry Jimenez and the editors of all the Tribune papers.
It was a virtual protest against Tribune Publishing's efforts to furlough workers and make permanent pay cuts. Taking part were NewsGuild members from the Allentown, Pennsylvania Morning Call, the Hartford Courant, the Tribune Design and Production Studio, the Tidewater Guild with three Virginia papers, and the Chesapeake Guild in Maryland with several more. All are bargaining jointly for their first contract.
Up till then, bargaining had gone nowhere.
After the first message posted in Slack, Jimenez suddenly had no more Slack account. At a company-wide virtual town hall with employees, he tried to explain that he didn't use Slack much but had seen all the messages.
Tribune's representative, meanwhile, berated union bargainers, saying they could be fired if they took a similar action again. HR sent out a company-wide email the next day saying essentially that, but leaving out the part of the company handbook that explicitly protects our rights as unionized workers to speak and act collectively.
The result: For the first time, Tribune came back to the bargaining table with a counter-offer and the union was able to keep negotiating. While members still face one-week furloughs May through July, we were able to get a deal that guarantees our members won't be laid off for three months, keeps the company from capricious and continuing furloughs at the company's discretion, and eliminated many proposed permanent pay cuts.
Lesson learned: Power in your collective voice isn't limited to being physically in a newsroom.
—Jennifer Sheehan
Morning Call Guild