Los Angeles Teachers Use Contract Action Teams to Win COVID-19 Victory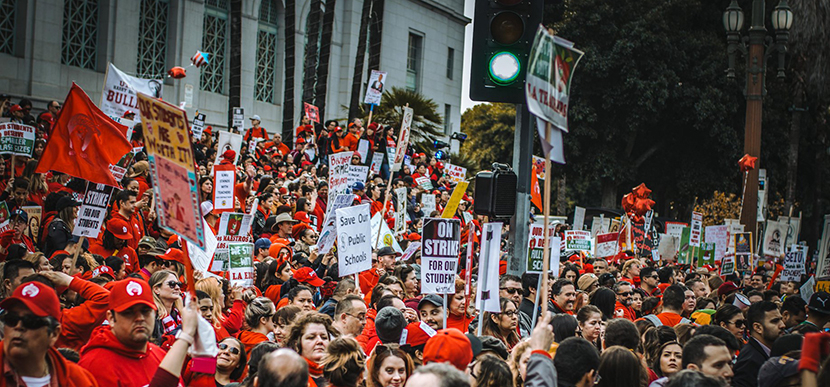 In United Teachers Los Angeles, our 34,000-member union, we used Contract Action Teams (CAT) in every school to build up to our winning strike in January 2019. We used the CAT again in our school when our principal tried to push teachers to do the work of the administration while we are working from home.
A CAT is a school's organizing team, made up of rank-and-file members who, with the chapter chair, strategize, disseminate information, and support staff with contractual issues.
The issue was that the principal of our school, Sotomayor Arts and Sciences Magnet, was asking teachers to call all students who had not been engaging on any distance learning platform. For some teachers, this could be 150 students.
The District policy states that teachers can engage students in any of these three forms: email, phone call, or Schoology (the learning platform used by the District). Communication can also be posting assignments or sending class messages. The District policy states that if after five days a student has not engaged/responded to any of these communications, teachers are to alert the administrator so that they would start calling students.
Since our schools closed, teachers have been creating engaging and relevant lesson plans, delivering instruction, monitoring student progress and participation, and making wellness checks on students. Concerned with how distance learning is creating an inequity in access, teachers are spending many hours advocating for students' access to technology; we are spending hours on the phone supporting families with signing up for "free" wifi. This assures that companies are not turning families away for lack of a Social Security number or luring families into signing contracts that eventually will charge them for wifi.
Teachers have been doing this on top of taking care of family members sick with COVID-19 and taking care of children. A lot of teachers have been calling students and parents since the second week of the closure.
HOW WE DID IT
First our union chapter chair approached the principal, who insisted that she wanted teachers to call all students and log their calls on a Google doc. She insisted even after reading the District Policy. This was before our local reached our tentative agreement on the Memorandum of Understanding (MOU) that addressed our working conditions and student learning during the closure.
Since the principal ignored the chapter chair's efforts, the CAT team figured we would be stronger if more people got involved. We organized the staff to speak up at the next faculty meeting, which happened by Zoom.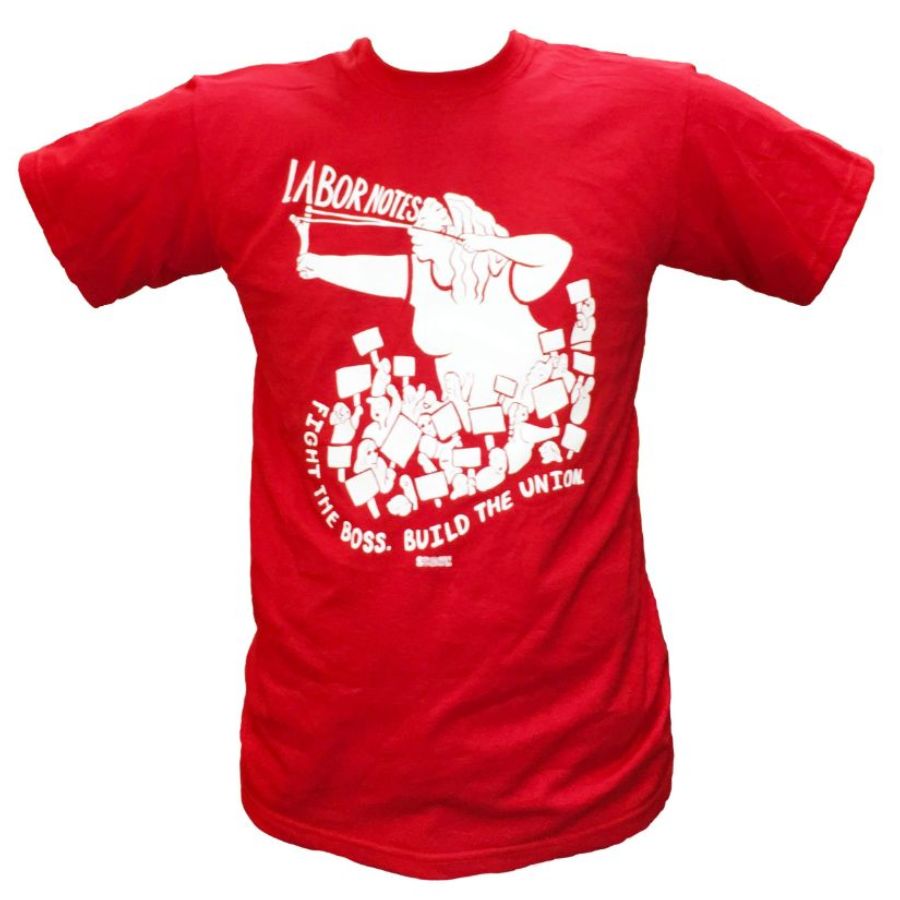 We asked different folks who are respected by staff and who had not spoken out in a while to bring it up during our meeting. We asked people to take turns supporting each other's statements.
We had the District Policy and shared it on the screen with the principal and staff. We pointed out the specific language and read it aloud. We asked the principal why she was requesting us to do something the District was not asking us to do. She back-pedaled and said, "We will follow the District policy…just let us know which students have not engaged or participated and we will call them."
But alas! Five days later, again she tried to get us to call all our students. We reminded her again and again she back-pedaled. The next day, the assistant principal tried to do the same, and again we had to remind them.
Although our local now has a strong Memorandum on teachers' duties while we are at home, it is going to take a lot of site organizing to enforce it. Site administrators are always trying to enforce their interpretation.
Our MOU is a great victory for teachers and students. We won language that gave teachers flexibility in their schedule and a "hold-harmless" section for students. Soon after the closure, student activists from Students Deserve initiated a citywide campaign to make sure students get credits, they aren't required to repeat classes, and all seniors graduate, and our union supported them. After much pressure, the District further created policy that no student will receive a fail during the school closure.
This is a great victory that supports our many students who are having to work to support their families financially, who work in the house taking care of family, or who are struggling emotionally with the toll this pandemic has taken on all of us. In a District where 85 percent of our families qualify for free or reduced lunch, and are majority of color, this policy is a win for racial and social justice.
Karla Griego is a member of UTLA.