Volkswagen Jump-Starts Anti-Union Campaign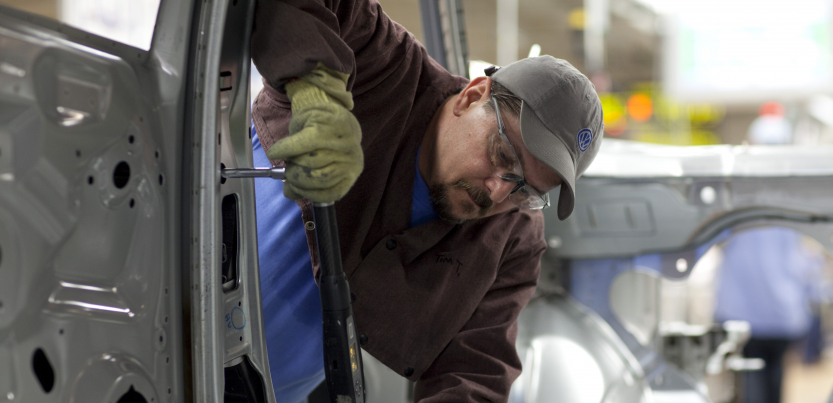 "The anti-union campaign has begun," said a Volkswagen worker, who asked to not be identified due to fear of being targeted by management.
Before each shift, the 1,700 workers at the company's Chattanooga, Tennessee factory attend mandatory meetings where they do stretches while supervisors read updates from the company's "JumpStart" newsletter.
This morning, the supervisors read something new: anti-union talking points.
"Management came together and came up with points to print in our daily JumpStart that is read every morning," said the worker. "This morning it tried to make the point that our quarterly bonus system is better than the Big Three union systems up north."
On April 9, the Auto Workers (UAW) filed for their third union election in five years at the country's sole Volkswagen plant, in Chattanooga. The union narrowly lost a plant-wide election in 2014, during which the company was ostensibly neutral. Once heralded for refusing to engage in the vicious campaigning against unions that is all too familiar to U.S. workers, Volkswagen is now exploiting the U.S.'s anti-union legal environment to fight their own employees in their latest attempt to unionize.
FIRST TARGET: PROFIT SHARING
Volkswagen's talking points, obtained by Labor Notes, say: "Although some U.S. automakers utilize a profit-sharing system, these same companies paid no bonuses for years during the economic downturn while they were closing plants and laying off employees. We believe that team member performance should be the driving force behind bonuses."
Volkswagen has a merit-based bonus system that relies on a complicated set of individual and plant-wide factors to determine each employee's individual bonus. These factors include attendance, productivity, quality, and safety.
Speaking with Labor Notes, Volkswagen workers reported receiving quarterly merit-based bonuses of between $500 and $1,000 over the course of 2018. Volkswagen reported an operating profit of $15.8 billion last year.
This stands in stark contrast to UAW members, who have profit-sharing bonuses in their contracts with General Motors, Ford, and Chrysler.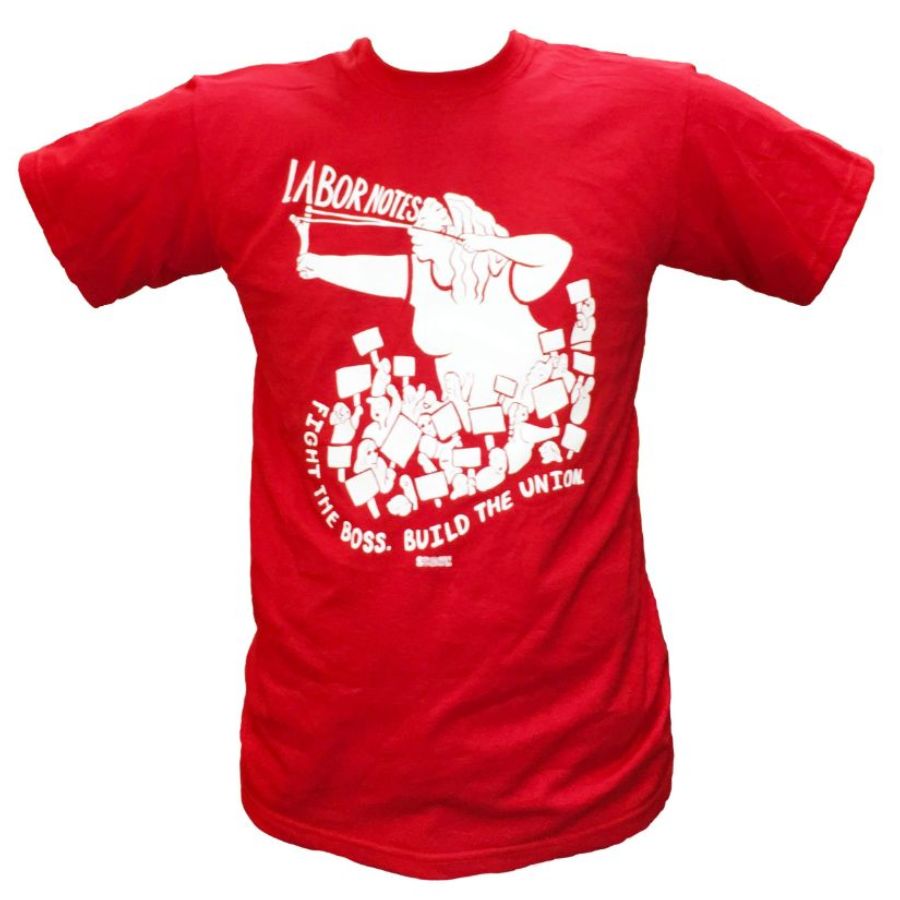 Earlier this year, GM sent out $500 million in profit-sharing checks, providing average bonuses of $10,750 for UAW members who worked full-time in 2018. GM's operating profit for last year was $8.1 billion.
"We create the wealth and we should share in it," said Michael Herron, plant chairman at UAW Local 1853, which represents 3,500 hourly workers at GM's Spring Hill plant.
According to information provided by the UAW, from 2011 to 2018 their members at GM have earned an average of $9,469 a year in profit-sharing bonuses. GM workers received no profit sharing bonuses during GM's bankruptcy, when the company did not post a profit.
THERE ARE NO NEUTRALS HERE
Volkswagen workers expressed anger at the company's in-plant "anti-union campaign."
One worker spoke up in the meeting, confronting the supervisor.
"I pointed out that they were being anti-union," the worker said. "[The supervisor] said they were just stating facts. And I came back and said the only fact they were stating was they were no longer neutral."
Local and national news reports have repeatedly echoed Volkswagen's claims that it is neutral on the question of unionization, despite the company's refusal to negotiate with the 160 member-skilled trades unit organized in 2015, in violation of federal labor law. The company has also hired notorious union-busting law firm Littler Mendelson and last week sent a "Special Communication" to employees expressing the company believes it can "achieve more" with workers through "open dialogue" than unionization.
Requests for comment from Volkswagen went unreturned at the time of publication. The National Labor Relations Board is expected to announce a date for the union election soon.
This article was corrected for clarity.