Teamster Tackles Corporate Democrat in California Assembly Race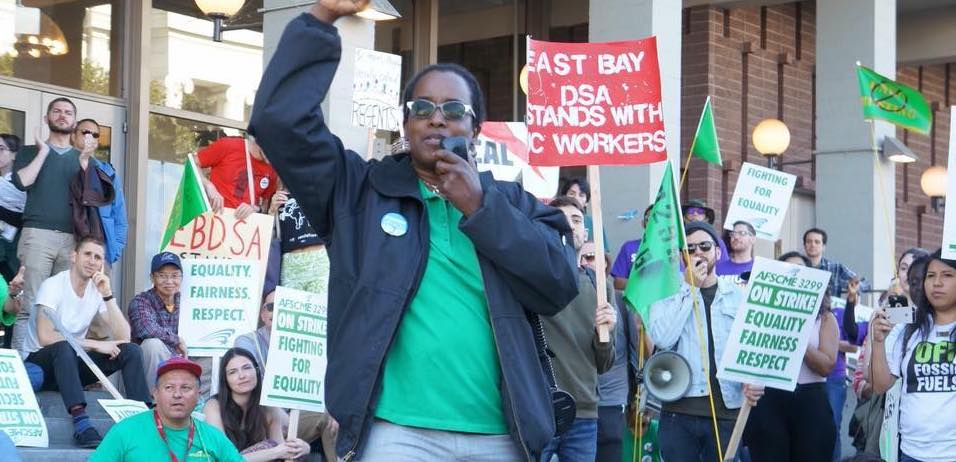 It has become a movement mantra, as labor suffers betrayal after betrayal by Democrats and Republicans alike: union members should run for office themselves.
Rhetoric on this subject is cheap and easy. But running successful candidates is not. Even labor activists with considerable skill and experience have found it difficult to win public office.
Yet in California's "jungle primary" in June, a Teamster from Richmond astounded many observers by placing second in her state legislative race.
Jovanka Beckles, a two-term city councilor, county worker, and past Labor Notes Troublemakers School speaker, now advances to the November run-off for Assembly District 15, which includes Richmond, Berkeley, and part of Oakland.
She's up against Buffy Wicks, a well-connected former White House official who recently relocated to the East Bay. Wicks has been personally endorsed by former President Barack Obama, U.S. Senator Kamala Harris, and Lieutenant Governor Gavin Newsom, who is likely to become California's next governor.
The November showdown between Beckles, a strong Bernie Sanders supporter, and Wicks, who managed Hillary Clinton's 2016 California primary campaign, gives some unions a chance to do penance for their short-sighted embrace of Clinton two years ago.
It's also an important test of whether East Bay labor's post-primary backing for one of its own will translate into the kind of union member mobilization necessary to overcome the paid media blitz already underway on Wicks' behalf.
"We don't have a million dollars to send out a bunch of mailers," Beckles said, in a recent appeal for more volunteers. "We're not trying to elect another status-quo Democrat."
OVERCOMING DISADVANTAGES
Why don't union candidates win more often? One disadvantage, resumé-wise, is that the demands of local union leadership or activism can leave little time for personal involvement in community affairs or service on local boards and commissions. Working-class candidates may be well known in union circles but less familiar to the larger electorate. Their opponents are often well-funded and better-networked professionals, businesspeople, and "civic leaders" long identified, for better or worse, with local public policymaking.
Beckles wasn't a lone individual candidate when she broke into electoral politics in Richmond. She won a council seat in 2010, after an earlier defeat, because she had become a neighborhood council activist and then a citywide leader of the Richmond Progressive Alliance.
The RPA is a 14-year old local political group that has dues-paying members and a year-round program of organizing around labor and community issues. All of its candidates for city council or mayor run on a common slate and must refuse all business donations.
The RPA now boasts a super-majority of five out of seven members on the part-time Richmond city council. During her tenure, Beckles and her council allies developed a track record of impressive local achievements that now lends credibility and substance to her current RPA-backed bid for an open assembly seat. (For details, see here.)
Still, for more than a year Beckles has had to juggle her continuing council duties, four 10-hour shifts a week as a child protection worker for Contra Costa County with in Richmond, plus conducting her campaign for Assembly on weekends, free evenings, vacation days, and holidays.
Only in the homestretch of her general election campaign has she been able to take a leave from her demanding day job to campaign more freely.
PEOPLE-POWERED
If the RPA was the original force propelling Beckles' candidacy, she now has supporters of all kinds—knocking on doors, making phone calls, hosting house-parties, displaying yard signs, and handing out flyers throughout the East Bay.
RPA volunteers have been joined by Oakland and Berkeley members of one of the country's fastest-growing chapters of the Democratic Socialist of America, which includes many young labor activists. Since last year, Beckles has also gotten key help from the national Our Revolution, the Sanders campaign spinoff based in Washington, D.C., and local political groups like the Wellstone Democrats and Berkeley Progressive Alliance.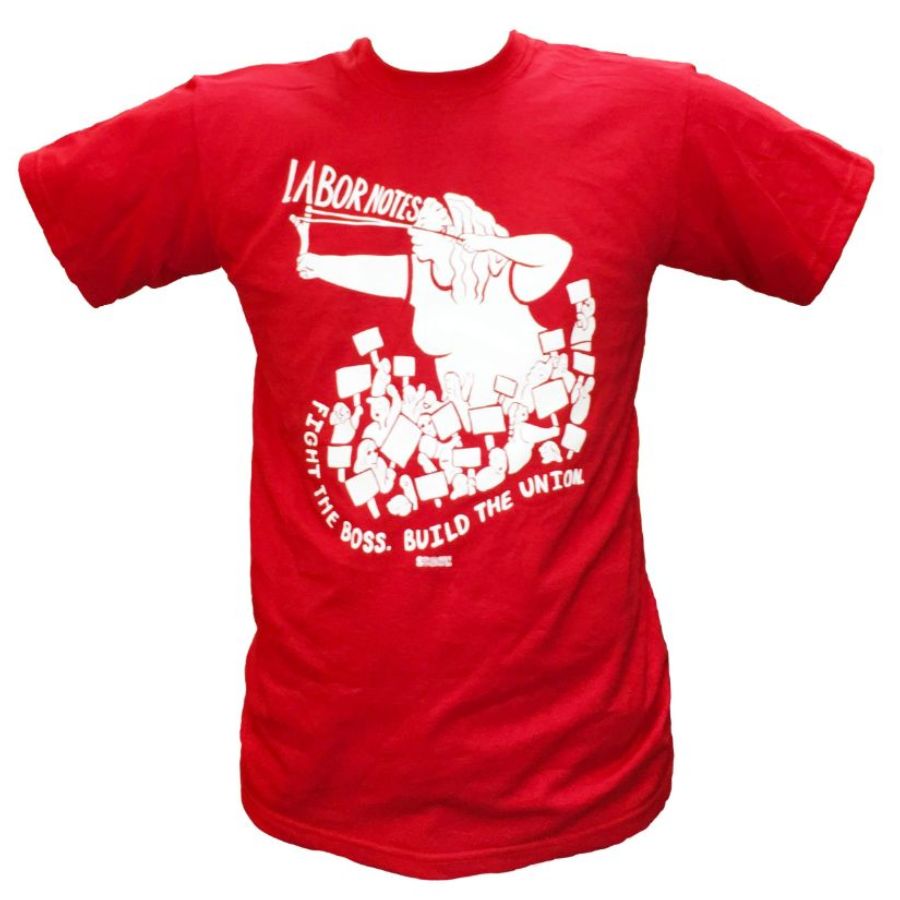 Wicks—thanks to her past role as a Clinton Super PAC director and her continuing ties to national Democratic Party donor networks—was the beneficiary of $1.2 million in primary spending ($240,000 of which paid for the services of the same San Francisco consulting firm used by that city's Chamber of Commerce.)
Wicks' funders include wealthy donors tied to Lyft, Uber, and Bay Area tech firms, charter school interests, major landlords, a health care industry PAC, and Govern for California, a business-oriented Super PAC created by the board chair of Walmart and a former top advisor to Republican Governor Arnold Schwarzenegger.
In contrast, Beckles raised and spent only about $160,000, mostly in smaller, in-state donations. She ran as a "people-powered" candidate, free of corporate money and relied on few paid staffers or outside consultants.
ONE OF OUR OWN
In the primary, some California unions associated with Labor for Bernie (and long supportive of Labor Notes) backed Beckles because of her support for workers' and tenants' rights, single payer health care, and getting big money out of politics. These included the National Union of Healthcare Workers, Transit (ATU) Local 192, and University Professional and Technical Employees (CWA).
But they were joined by the Bay Area affiliates of several national unions that were missing from the Sanders camp two years ago—including Beckles' own Teamsters Joint Council 7 and SEIU Local 1021, which represents Richmond city workers and nearly 50,000 other public employees in northern California.
"How often do we get a chance to elect one of our own?" asks Local 1021 political organizer Gabriel Haaland, who has spent the last year helping Beckles defy Democratic Party insider predictions that her bid for higher office was hopeless.
Since June, Beckles backers like Haaland have succeeded in broadening the labor base for her campaign. It now includes the Alameda and Contra Costa County Labor Councils, the California Labor Federation, both statewide teachers' unions, AFSCME, and the California Nurses Association.
Kathryn Lybarger, who serves as president of the state AFL-CIO and AFSCME Local 3299 at the University of California, has hailed Beckles, an immigrant from Panama, as "a candidate strongly aligned with our values and so representative of our members.
"We are utterly confident that she will continue to fight for us when she gets to Sacramento," Lybarger said.
HOLDOUTS
Not everyone is on board. The Alameda County Building Trades Council backs Wicks over Beckles—despite the latter's past advocacy of project labor agreements, the usual litmus test for endorsement by the trades.
The building trades council in neighboring Contra Costa County has been a reliable political ally of Chevron, Richmond's largest employer. Four years ago, its member unions even joined the Chevron-backed "independent expenditure" committee that spent $3 million trying unsuccessfully to defeat Beckles and other pro-labor progressives running for city council.
Ex-SEIU President Andy Stern is an individual endorser of Wicks—despite the fact that two major SEIU locals and their state council favor Beckles. Since leaving the union, Stern has become a corporate board member and gig economy consultant. He worked closely with Wicks and other Obama Administration staffers when they were lining up union support for the Affordable Care Act eight years ago and sidelining labor proponents of Medicare for All. In the Assembly District 15 race today, California single-payer advocates favor Beckles over Wicks, whose position on health care reform is much weaker.
Over Labor Day weekend, Beckles is scheduled to appear at a teachers' union picnic and a rally with SEIU members protesting out-sourcing by Kaiser Permanente. If Beckles' consistent solidarity with local labor causes is reciprocated through sufficient union voter turnout and spending on her behalf, she may indeed be joining the Assembly in January.
And there, she will be a rare "corporate-free" voice for many other working class and poor Californians whose interests tend to be overlooked by state legislators who do take money from business PACs and industry associations.
Steve Early is a Labor Notes policy committee member, a Jovanka Beckles supporter, and fellow member of the Richmond Progressive Alliance. He is the author, most recently, of Refinery Town: Big Oil, Big Money, and the Remaking of an American City, a book about local political organizing in Richmond, CA. To find out more about Beckles' campaign, see here.
CORRECTION: It's the Alameda County Building Trades Council that's backing Wicks, not the Contra Costa County Building Trades Council as we at first reported. We have also clarified the following paragraph to reflect that member unions of the Contra Costa County Building Trades Council were the ones who backed Chevron's committee four years ago.