Teachers Organize National Black Lives Matter Week of Action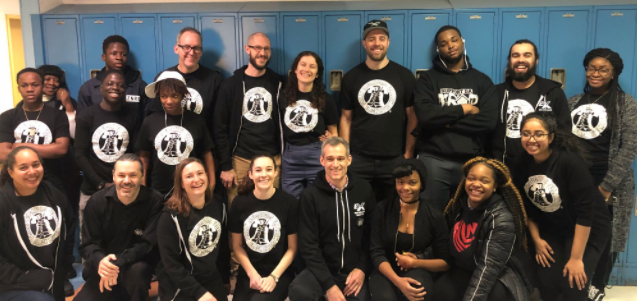 What started last year with teachers in Seattle and Philadelphia has picked up steam.
Teachers in Chicago, Newark, Boston, Baltimore, Washington, D.C., Milwaukee, and Los Angeles joined this year's Black Lives Matter at Schools week of action, often organized by a rank-and-file caucus in the local union.
They shared a list of demands:
Replace harsh zero-tolerance discipline policies, which disproportionately suspend students of color, with a restorative justice approach
Mandate Black history and ethnic studies
Hire more Black teachers
The Black Lives Matter at Schools network set up basic ways for all educators, parents, and students to participate, like a T-shirt day. Then teachers planned additional events on local themes.
The Chicago Teachers Union is fighting school closings that disproportionately affect Black neighborhoods and have contributed to a shrinking percentage of Black teachers in the city's schools. Black teachers once made up 40 percent of the workforce; that's now down to 20 percent.
Los Angeles students and teachers organized a forum to discuss their ongoing campaign against random searches in schools. Students are stopped in the hallway or pulled out of class and searched by school counselors with metal detectors, in front of their classmates and teachers.
It's humiliating, said Rebecca Solomon, a teacher at UCLA Community School—especially when students who are found not to have weapons then have their snacks, markers, and other non-weapon "contraband" taken away.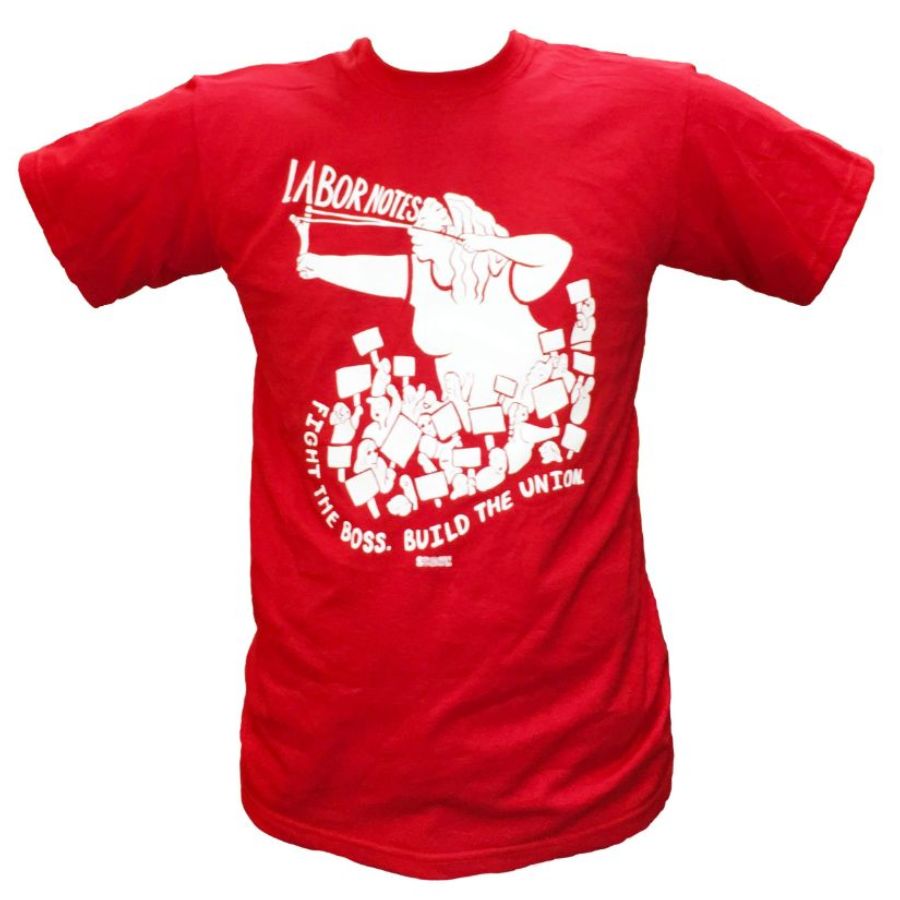 "The reality is that these searches are not random," she said. "They absolutely target Black students."
Further, "it doesn't get to the root of the problem of why the students feel unsafe," said Jahlani McCrumby, a student at the school.
Students and teachers have been passing out buttons that say "Students not Suspects." In bargaining, the teachers are demanding an end to random searches of students.
The union is proposing alternative strategies to address violence in schools. United Teachers Los Angeles worked with parent and community allies to develop its contract proposals, demanding that the district invest in community-run schools and wrap-around services like health care, counseling, and parent engagement.
These demands will cost money, so UTLA, working with other large California locals, is calling for 20 by 20: an increase in school funding to $20,000 per pupil by the year 2020, double the current average in the state.
Okaikor Aryee-Price, who teaches in South Orange, New Jersey, helped organize events throughout her state. She says the week of action is part of building better partnerships with parents and the community. "When parents really see that educators are trying to understand and see their full and complete humanity," she said, "it builds authentic relationships, not rooted in strings attached."