Workers Run This Hotel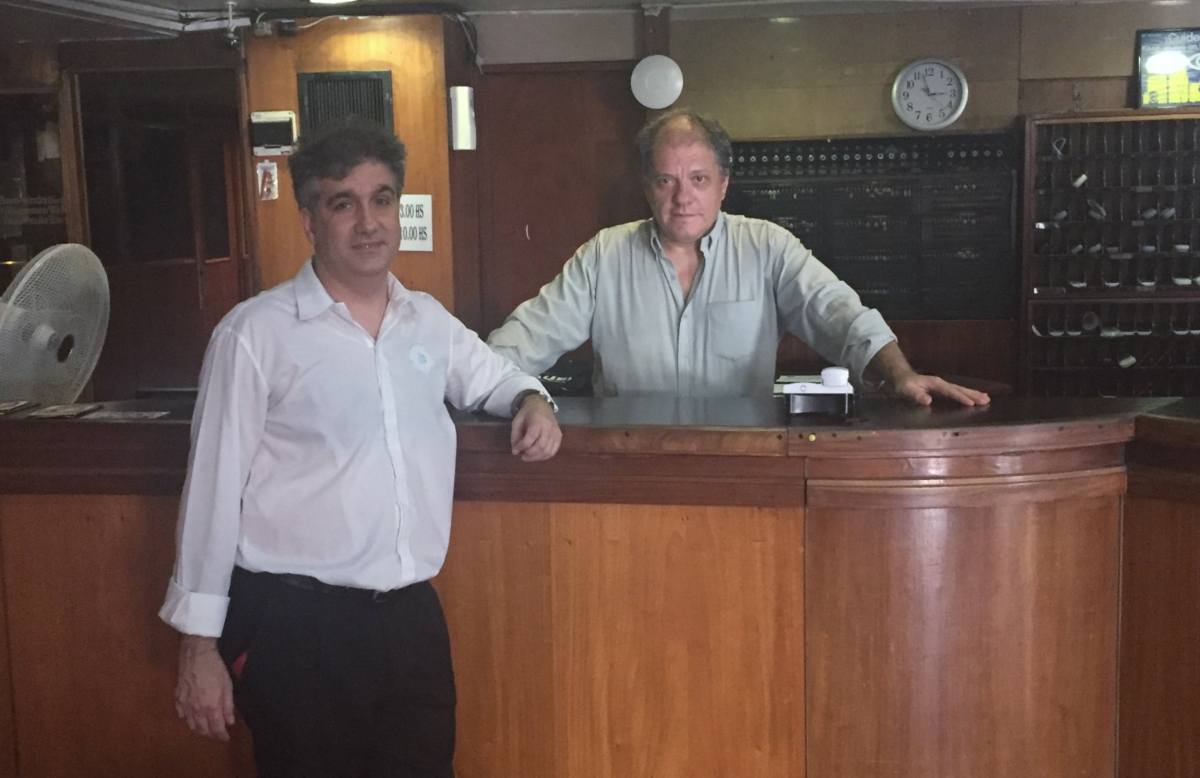 Fourteen years ago workers in Buenos Aires, Argentina, occupied a downtown hotel that its owners had abandoned. Ever since, they've operated the Hotel Bauen as a worker-run cooperative, making it not only a hotel but a center for union and other movement events, sought out by progressive visitors from around the world.
Four months ago, it looked like the co-op members would finally see the hotel's legal status regularized. "Legally, we are considered usurpers," explained Federico Tonarelli, vice-president of the co-op. "We are a legal cooperative that illegally occupied a building in plain sight."
FIGHTING A RIGHT-WING PRESIDENT
President Mauricio Macri has carried out intense pro-business and anti-worker policies since he was narrowly elected in late 2015. Besides vetoing the Bauen workers' bill, for example, he tried to turn the annual March 24 national holiday, which remembers and repudiates the beginning of the 1976-83 military dictatorship, into a movable holiday, which was seen as disrespectful. Public outcry forced him to walk that one back.
Public outrage also forced him to
refrain from canceling an enormous debt that his family business had long owed to the government
keep price increases for electricity, gas, and water under 400 percent, rather than the 1,200 percent he had sought
cancel a cut in the cost-of-living formula for public pensions (the equivalent of Social Security).
Last year Macri laid off 25,000 public employees. Unions kept the figure from being higher by fighting to save jobs; in the Ministry of Education, for example, 3,000 employees were rehired.
These defensive "victories" still leave working people far behind where they were before Macri's election. The labor movement plans a massive march for March 7 to protest the government's policies.
In November the Congress passed a law for the national government to expropriate the hotel, putting an end to the claims of former owners who had filed suit. The 120 workers would continue to operate the hotel with a signed agreement. But the law was quickly vetoed by the right-wing president, Mauricio Macri. And on March 1, a judge turned the hotel over to a former owner, with an eviction notice for April 14.
Workers' challenge now is both to stop the eviction and to get a two-thirds majority in Congress to overturn Macri's veto. They are calling on the many people who have supported them over the years to lend a hand once again.
WORKERS' SWEAT EQUITY
The 20-story Bauen was built when Argentina was hosting the soccer World Cup in 1978, as a five-star hotel. The owner, Marcelo Iurcovich, got loans from the government (which at the time was a bloody military dictatorship). Iurcovich boasted that he never had to put up a single penny of his own money to build the Bauen, nor did he repay the government loan. He sold the hotel in 1997 to Chilean investor Felix Solari, who also paid little on the loan. In the midst of an acute economic crisis, the hotel closed its doors in December 2001.
In March 2003, 30 Bauen workers, most of whom had been unemployed, met and decided to take over the ransacked hotel. They were supported by the National Movement of Recuperated Businesses. As of 2013 there were 311 worker-recuperated enterprises in Argentina, employing nearly 13,500 workers. Most are factories; two besides the Bauen are hotels.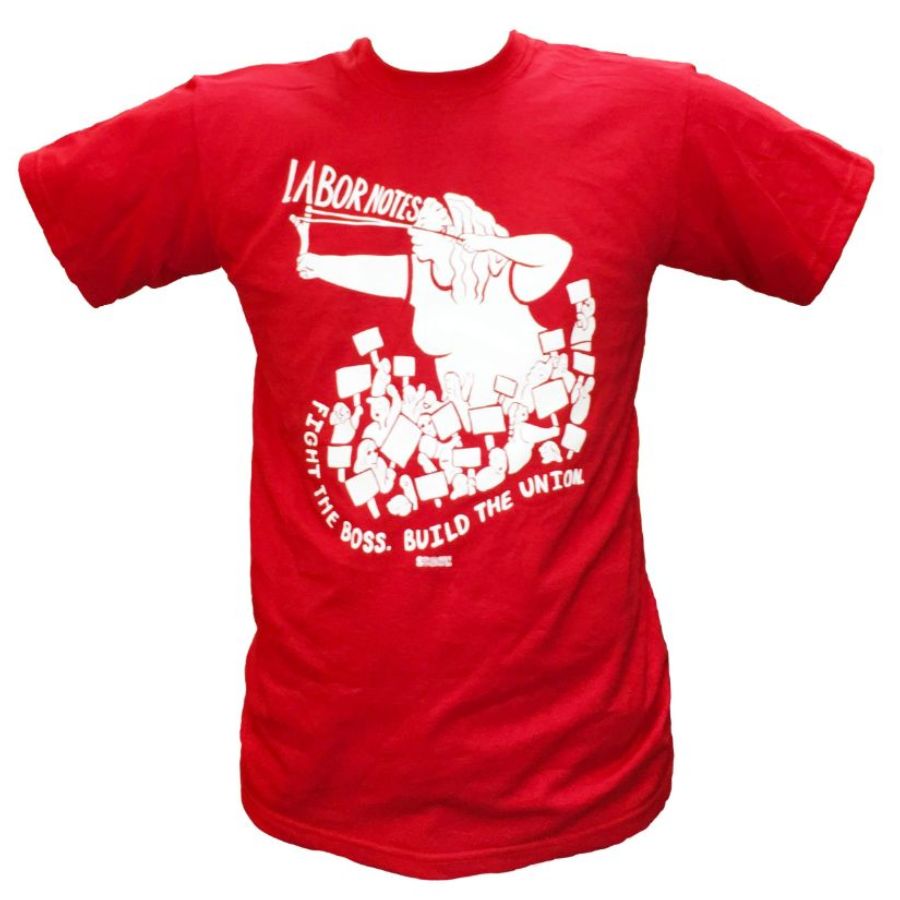 Workers slowly began the process of cleaning out the debris and buying new equipment, down to the glasses in the bar. They had to occupy the hotel continuously to avoid eviction. Hours of labor went into restoring the guest rooms and public rooms. Wooden floors were replaced with tiles from the famous FaSinPat-Zanon tile factory in southern Argentina, also recuperated by its workers. "We were a multifunctional workforce," Tonarelli said.
The first rental, in 2004, was for the 15th birthday party of the daughter of a worker in another cooperative, a print shop. The second was for a union education event organized by the Labor Studies Workshop (TEL).
Because of its precarious legal status, the struggling hotel could not get loans. Tonarelli estimates that co-op members themselves have invested $1.2 million by plowing earnings back into the hotel rather than taking them as wages.
But gradually, more rooms were opened, and the hotel now has a bar, a restaurant, meeting rooms, and 140 guest rooms available.
LEGAL BATTLES
Legal battles over who owns the Bauen have continued, and Marcelo Iurcovich's son is now claiming rights. In 2007 workers were handed a 30-day eviction order, which was suspended by a federal court, and another in 2014. The November 2016 expropriation law, which would have settled the question in favor of the workers, was the result of their continuing pressure and organizing.
When President Macri vetoed the expropriation, he said it would favor only certain particular people, rather than the national interest. The Bauen workers point out that the idea of a "public good" has been expanded by provincial legislatures in order to legalize worker-recuperated enterprises. Legislators have said businesses abandoned by their owners can be taken over by their workers.
"We are an important symbol," Tonarelli said "Almost everyone knows what the Hotel Bauen is and that the workers run it."
ADD YOUR VOICE
The Bauen workers are calling their many supporters to an open meeting March 9 to plan how to save the hotel. They are challenging Congress members to explain why, after 14 years, workers should not continue to run it.
For Bauen workers, their hotel is more than an ordinary workplace. Their slogans have been "Bauen is for everyone" and "Bauen: struggle, culture, work." The hotel co-op has been a symbol of worker resistance and hopes as well as a space where all progressive movements can meet.
Sign a petition in support of the Bauen workers at Cámara de Diputados y Cámara de Senadores de la Nación Argentina: Revoke the presidential veto against the Bauen Hotel/Por la revocación del veto de Macri