Let's Make 2017 the Year of the Slingshot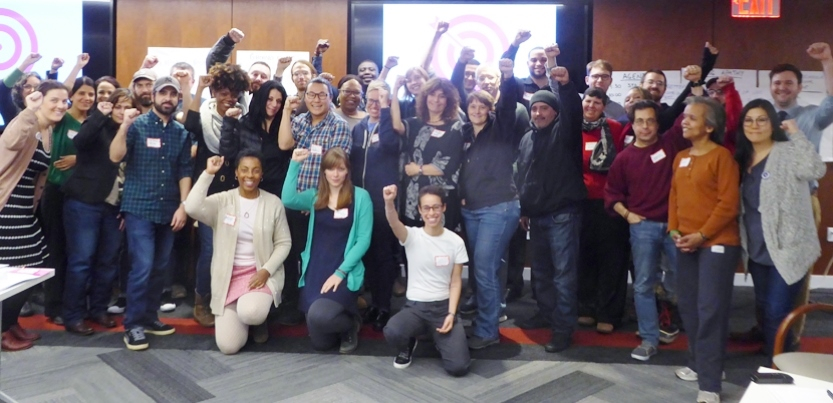 Fast food CEO Andrew Pudzer for Labor Secretary… Exxon Mobil CEO Rex Tillerson as Energy Secretary… Billionaire Betsy DeVos, enemy of public schools and public workers, to head Education…
President-elect Donald Trump promised to drain the swamp, but it's obvious that the reptiles still have Washington in their claws. And with even more picks yet to come—including the late Antonin Scalia's replacement on the Supreme Court—it's hard to feel optimistic about the future.
We won't sugarcoat it: 2017 looks rough. The labor movement is going to have to fight harder than ever to defeat the anti-worker agenda that's heading our way, including national right-to-work.
But we want to do more than just play defense against anti-union attacks. We want to win victories that matter to our families, co-workers, and communities. We need 2017 to be a year of troublemaking and boat-rocking against the corporate Goliaths.
Call it the year of the slingshot.
In that spirit, here are Labor Notes' New Year's resolutions to you: In the year ahead, we promise to provide more organizing resources, to train more rank-and-file organizers, and to create more opportunities for sharing and collaboration across unions.
SHARING OUR SECRETOS

We're well into our second printing of Secrets of a Successful Organizer—and the responses have been inspiring.
Union activists all over the country are using the book, and the 42 free handouts at labornotes.org/secrets, to hone their skills and train new recruits. Some locals are giving out copies to all their stewards or newly elected leaders.
Tim Davis, a crane operator at Cascade Steel in McMinnville, Oregon, used lessons from the book to organize 60 workers at R&B Rubber into the union. He used the book's lessons to map the workplace, recruit an organizing committee of leaders from various work groups, and chart support.
Davis, the vice president of Steelworkers Local 8378, appreciated the emphasis on one-on-one conversations. "The lessons put it in focus," he said, "that you really need to let them talk, and listen to what their heartaches are, what the hardships are in that facility." Now the rubber workers are in negotiations for their first contract.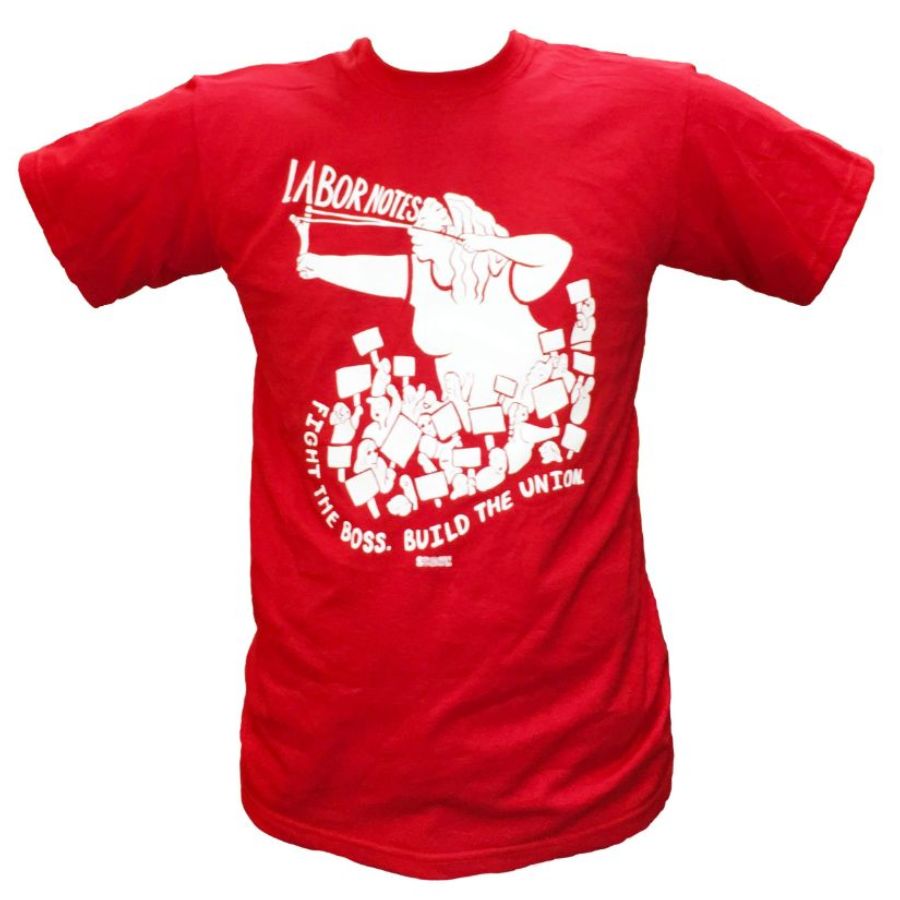 After supporters in worker centers told us they needed the book in Spanish, Labor Notes readers stepped up to help, donating $10,000. Thanks to your generosity, Secretos de un Organizador Exitoso will be available in early 2017.
AVOIDING SHORTCUTS
Organizing is hard work in the best of times—and over the next few years, it promises to get even harder. That's why we've put together a three-piece training series based on the stories and organizing principles outlined in Secrets.
Our goal is to dramatically expand the number of rank-and-file organizers around the country. This training provides the know-how you need to turn your workplace around and beat the boss by engaging your co-workers in action.
Josey Allgor, a steward with Communication Workers Local 1101 and veteran of the 45-day Verizon strike last spring, attended a New York City test drive of the new training.
"A lot of people out there feel like we're fighting a lost cause, but you don't feel that coming out of a Labor Notes training," she said.
On the heels of a great Troublemakers School in Detroit, we've got 2017 trainings and schools in the works for the Twin Cities, Tennessee, Portland, British Columbia, and Philadelphia.
Mark your calendar for our next national conference, April 6-8, 2018. If you can't wait that long, contact us to bring a Secrets training or Troublemakers School to your town sooner. These events provide union activists not only with great insights into organizing, but also with the inspiration we need to stay in the fight for the long haul.
"We've got to hit the ground running," Allgor said. "There is so much work to do—and Labor Notes is our ammunition."
Can you make a donation to help Labor Notes build the movement we need in the Trump era? Your gift will help us make the Secrets training available to any group of workers that needs it, expanding the corps of skilled and confident rank-and-file organizers in workplaces all over the country.