Four Postal Unions Bury the Hatchet to Save Services, Standards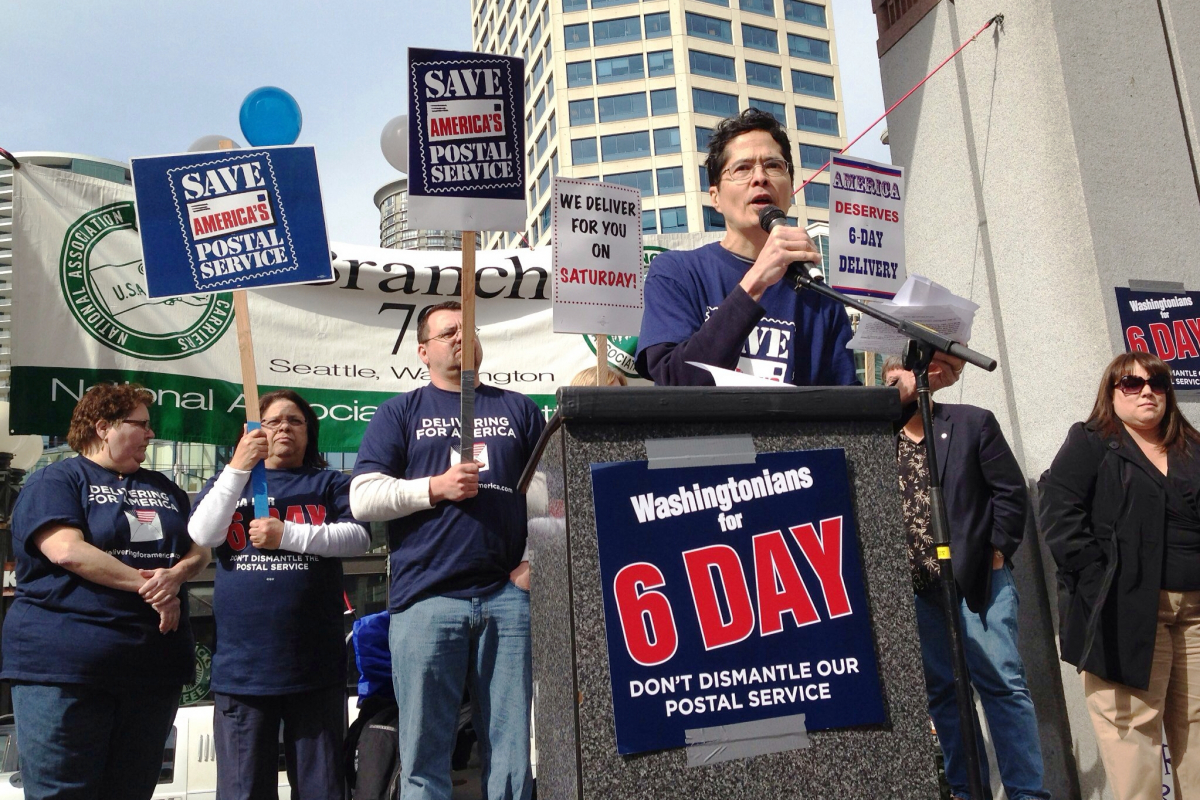 If you follow what's going on with the post office, you've been reading for years about the various threats to postal services, our jobs, and our contract. Private companies want to gobble more and more of our work, the Postmaster General is more than happy to give it away, an anti-government faction in Congress opposes public services on principle, and the media cluelessly repeats misleading info about "huge postal losses."
With all these wolves circling at the gates, you'd think the postal unions would have banded together to fight as one.
Sadly, for whatever reason, that has not been the case—until now.
At this link is a proclamation of "A Postal Union Alliance," signed by the presidents of the four major craft unions—the Mail Handlers, city Letter Carriers (NALC), Rural Letter Carriers, and American Postal Workers Union (APWU).
In it, they commit to work together to defend against cuts in any service, oppose privatization and subcontracting, and "build an alliance with the American people in defense of the public postal service."
This new alliance stands in contrast to the opposing viewpoints taken by APWU and NALC in 2012 on Senate Bill 1789, a mixed "postal reform" bill which would have alleviated the unfair financial burden on the Postal Service somewhat (pensions funded 75 years in advance create a big deficit), while allowing the Postmaster General to end six-day delivery. Legislators' aides told us that the unions basically canceled each other out, resulting in no influence on the bill (which did not pass).
Management Gained from Disunity
Up until the 1990s, the two largest unions, APWU and NALC, bargained together. We even shared almost identical contract books with jointly negotiated language. I remember attending a joint contract rally in Washington, D.C. from that period.
But the alliance ended, through some combination of personality clashes at the top and different bargaining goals. Since then, management has often benefited from bargaining separately with the individual postal unions—gaining a concession from one, and then using that as leverage to impose the same concession on the other unions.
The latest example is the dramatic expansion of the "non-career" workforce, patterned by the APWU's acceptance of the Postal Support Employee (PSE) category, partly in exchange for the promise of new jobs. The other three craft unions now have similar second-tier, lower-paid categories: City Carrier Assistant, Mail Handler Assistant, and Rural Carrier Associate, but without the promise of new work.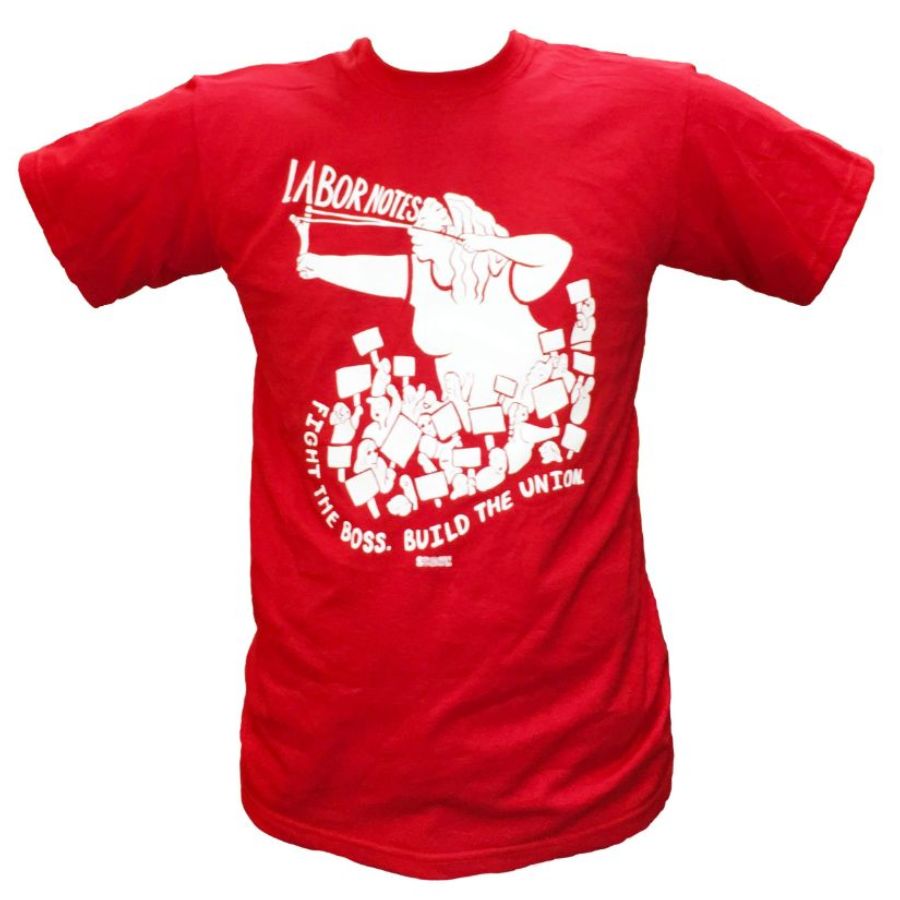 There had even been a debate in the APWU over how far to go to support keeping six-day delivery. Some saw six-day delivery as just a letter carriers' issue. But if the Postal Service succeeded in cutting delivery to five days, that would cut APWU clerk jobs in the post offices and APWU sorting jobs in mail processing plants as well. Besides, any cuts in service reduce postal revenue and thus affect all postal workers at least indirectly.
Not to mention the principle that "an injury to one is an injury to all."
The new alliance is intended to unite all four unions to protect all postal jobs and all postal services, whether a proposed cut affects one craft or many. It arose after the insurgent Members First slate headed by President Mark Dimondstein took the helm of APWU in fall 2013.
Mail Handlers, NALC Join Staples Campaign
It's a good sign that two of the other postal unions have officially announced their support for the APWU'S "Stop Staples" campaign, which seeks to prevent postal retail units from opening in Staples stores unless they are staffed by trained, unionized postal workers.
No mail handler or mail carrier jobs are threatened by the pilot project, but true to their word, the other unions have announced support for APWU's campaign. Now it is up to the locals to translate that support into bodies at the rallies and support for any boycott efforts. A national day of action is planned April 24.
It's a good thing the unions have united. Postal managers are looking at every category of work for privatization. The alliance is no guarantee of victories, but continued disunity almost surely would have led to defeats.
David Yao is vice president of the Greater Seattle Area Local, APWU, and a member of the Labor Notes Policy Committee. He will chair a workshop on "Beating Divide and Conquer," and speak in another on "Saving the People's Postal Service," at the 2014 Labor Notes Conference. He was part of an effort in the 1990s called Workers for One Postal Union.
Mark Dimondstein will speak in the conference's Saturday morning plenary.