Does Your Copy of Labor Notes Take Forever to Arrive?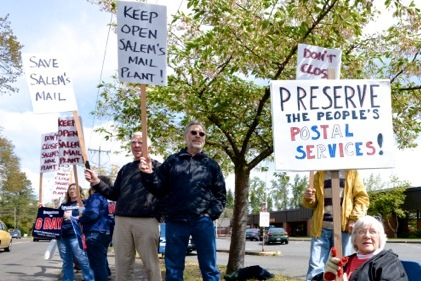 Seriously, we're as frustrated as you are—and so are postal workers.
Closures of mail processing plants have hit small newspapers hard. Take The Bullard Banner News in Texas. After the nearest USPS plant closed in June, the weekly paper's route to local mailboxes now detours through a plant 120 miles away. One subscriber reported getting no paper for weeks—then three in a day.
"I can't begin to count how many have said 'if you can't fix it, just cancel my subscription and I'll read it online,'" said publisher Bill Woodall, who predicted the paper will soon have to charge for web access.
After the plant in Grenada, Mississippi, closed in June, The Calhoun County Journal reported 15-20 calls a day complaining about delivery. In Cape Girardeau, Missouri, not only newspapers are late—water bills are, too, so shut-offs are up, said The Southeast Missourian.
The list goes on. Half the subscribers to some West Virginia newspapers aren't receiving them, an irate Congressperson found.
Multiply by this year's 166 mail plant closings.
To get away with slow delivery, last year USPS lowered its service standards for first-class mail and periodicals. A newspaper mailed from Detroit is supposed to take three days to reach Chicago; seven to San Francisco. (Labor Notes travels at nonprofit rates, slower still.) But with plants swamped, even those goals sound optimistic.
JAMMED PLANTS
Why the delays? It's not just the time it takes to truck mail further, explains Baltimore postal driver Tom Dodge on the Communities and Postal Workers United website, where he's collected many of these stories.
The "consolidated" plants are deluged by extreme volumes of mail. There just isn't enough space, says Dodge.
"So then the facility reloads the mail onto trailers," he reports, "and stores the mail at a satellite location until volume drops to the point at which it can be sorted and delivered."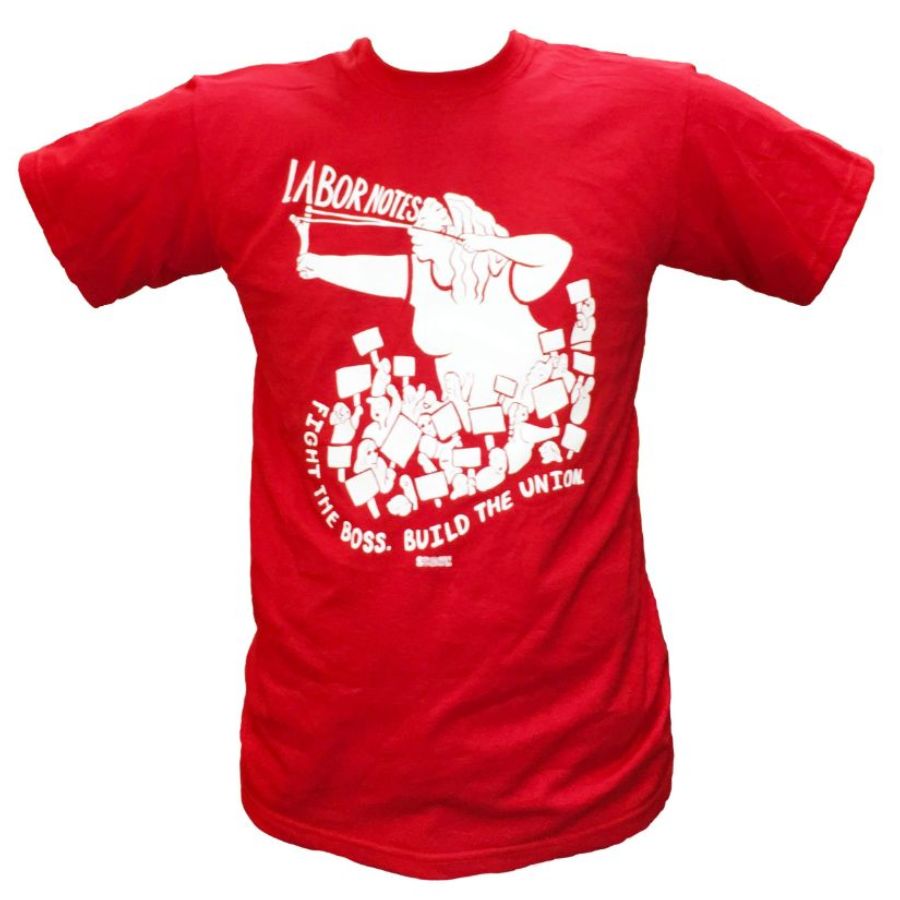 Since USPS closed 10 Pennsylvania plants and pulled processing out of two more—killing or maiming 2,520 jobs—it's sending all that mail to one Harrisburg plant (which added just 87 jobs). The scheme was to save millions.
But in the chaotic new normal, mail backs up in Harrisburg, leaving letter carriers "standing around for hours at a time, doing nothing," local Letter Carriers President Jared Bowes told the Williamsport Sun-Gazette.
The union's members clocked 800 hours of wait time in June—up from 20 minutes in May, when Williamsport's plant was still open, The Patriot-News reported. The waiting compounds into overtime when the mail finally does arrive: carriers were out till 9 pm delivering it. Local businesses complain they're getting orders and payments late.
The whole thing, said Congressman Thomas Marino, is "a terrific example of stepping over dollars to pick up pennies."
NO ACCIDENT
If you believe the privatizers, the Postal Service is dying a natural death. In the Internet age, they claim, letters are going the way of the dinosaur—and so is the print newspaper.
But that's a self-fulfilling prophecy. Letter delivery and print media are under active attack, just like many other beloved public services: schools, universities, transit, Social Security, libraries, public hospitals.
The worse delivery gets, the harder it is to love the Postal Service—and you'd better believe that's by design.
It's not hard to point to those who stand to profit from the dismantling and privatizing of USPS. Presort mail processor Pitney Bowes funded a recent study that found—whaddyaknow?—the solution to USPS's fiscal troubles is to contract out more postal work, to such companies as, well, Pitney Bowes.
By the time they're done hacking away, what will be left to love?
"Slingshot" is a new monthly column where Labor Notes staffers take aim at issues of the day.