Grassroots Summer of Solidarity Tour Hits Midwest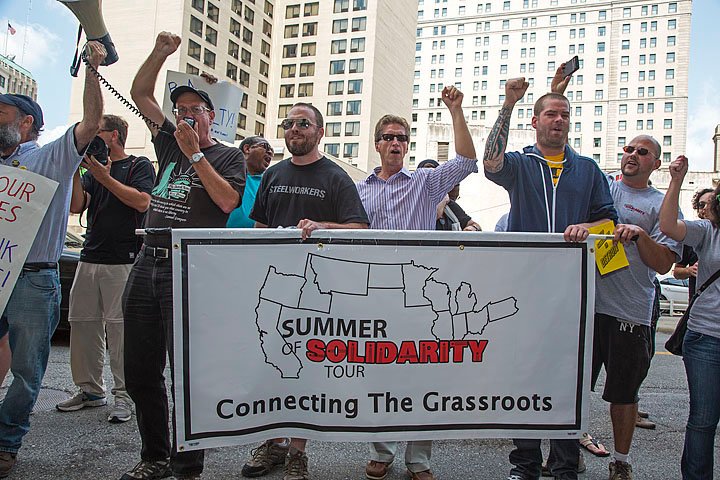 Grassroots to grassroots, rank and file to rank and file: that's the idea behind the coast-to-coast Summer of Solidarity Tour that touched down in Detroit, its third city, yesterday.
The dozen road warriors, mostly Steelworker veterans of tough battles with nasty companies, brought their anti-corporate moxie to a 200-person demo against foreclosures and evictions, organized by Detroit Eviction Defense.
Singling out Bank of America as "Detroit's #1 Loan Shark," the marchers also aimed their ire at Emergency Manager Kevyn Orr, who proclaimed Detroit bankrupt last month.
In the evening, a music and poetry slam featured both local artists and tour member Anne Feeney. In each city the tour is combining cultural events with its more raucous aid to local fights. They plan a total of 32 actions in 17 days, ending Labor Day in Los Angeles. The theme is "fighting austerity," said Stephen Lech of Metropolis, Illinois. "Worker rights are civil rights," said Michael O'Brien of Sudbury, Ontario, citing the expansive range of issues the tour will address.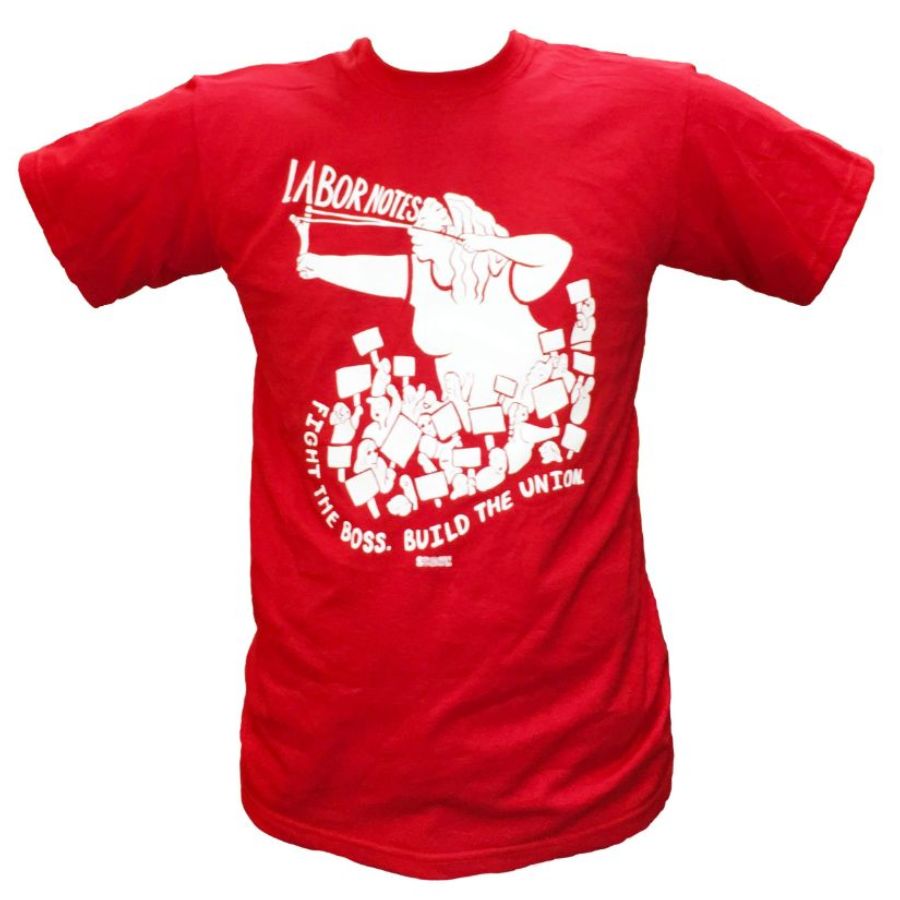 Today the tour accompanies a caravan of 40 Detroiters to Chicago, where they'll attempt to confront Fanny Mae and Freddie Mac at their regional office. In May officials had promised to come to Detroit to listen to evicted homeowners' grievances—but chickened out, citing negative comments on Facebook.
In Madison, they'll join with United Students Against Sweatshops to pressure the new chancellor of the University of Wisconsin to sign the Bangladesh Safety Accord for college apparel, and do an educational event for the central labor council. In Oakland, Portland, and Missoula, Montana they'll add their voices to contract campaign actions. In the Twin Cities the issue will be foreclosures again, with a major action against Wells Fargo.
For the dates of the remaining eight cities on the tour, look here.