UPDATE: Chrysler Warren Stamping Workers Still Fighting Alternative Work Schedules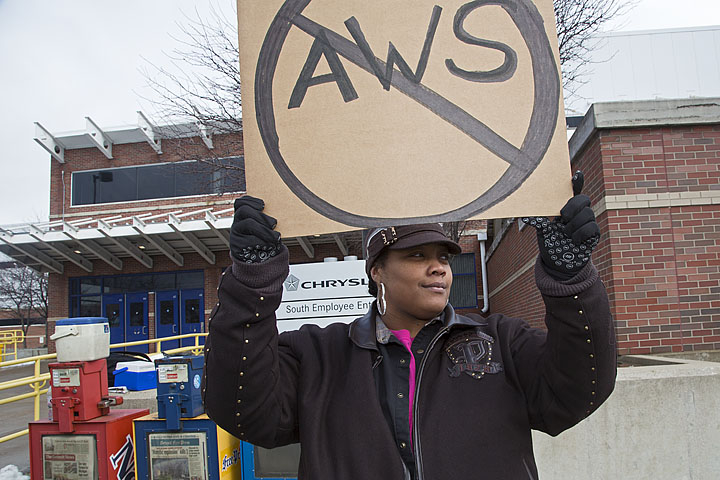 UPDATE: Despite icy weather, auto workers held a spirited protest of the alternative work schedule on February 28. Organizer Alex Wassell was then fired by Chrysler. A support page on Facebook is here.
New work schedules have just been posted at Chrysler's stamping plant in Warren, Michigan, to take effect March 11. People are upset and angry. Since United Auto Workers Local 869 leaders announced management's intent to start the "Alternative Work Schedule," the firestorm of protest has raged.
Shop-floor members, who are struggling to stop the scheme, plan a demonstration on the road outside the plant this Thursday.
The AWS system allows Chrysler to cheat plant workers out of their Saturday overtime pay and get more production on the cheap. The intent is to reduce the cost of labor, regardless of the hardships incurred by workers and their families in the process.
In the plant, workers fought back. They signed a petition demanding that the current schedule of eight-hour days Monday through Friday continue, with overtime when necessary on Saturday. They distributed leaflets, sent emails and text messages, and sported "Drop the FOP" (Flexible Operating Pattern) stickers. They packed the October and January membership meetings to voice their discontent and demand answers.
AWS (what workers are calling "awful work schedule") was pitched by the plant manager at the company's December "Town Hall" meeting. Backing up his management partner was UAW International Vice President General Holiefield. The rationale for the alternate work schedule, they said, was that the plant was swamped with work and we couldn't possibly keep up with demand. Not one person believes that, including members of management.
The national contract language allows AWS only if there is an unexpected increase in demand that cannot be fulfilled with traditional shifts. The UAW Vice President—that is, Holiefield—must sign off on AWS for it to move forward. Members told Holiefield not to, but they were ignored.
Management continues to push forward with the schedule also dubbed "3-2-120": three crews, two shifts, and 120 hours of production per week. Workers have repeatedly pointed out that getting more than 120 hours of production at Warren Stamping is easily attainable under the current system, or by going to a three-shift 24-hour operation with no loss in overtime pay.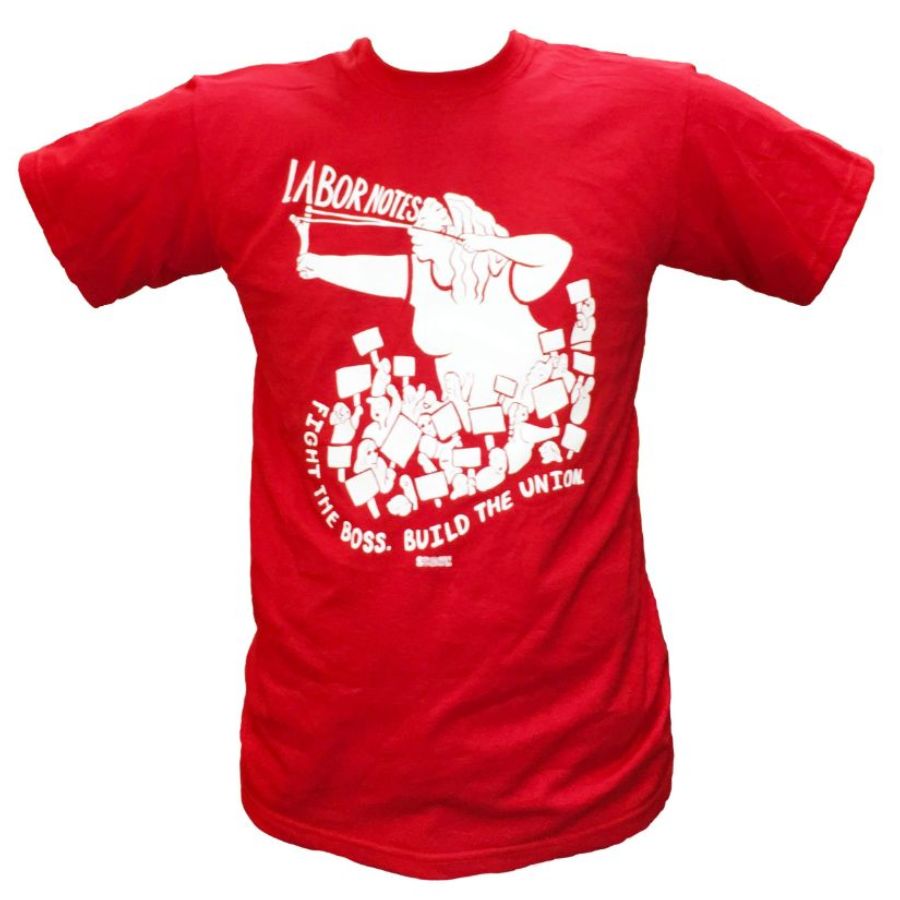 Management has been forcing workers to sign canvass forms for the new work schedules, asking which crew they prefer, by seniority. The deadline for the canvass has been extended for some, while other workers had to be canvassed twice. It is also curious that the supposed three-crew system has four or more crews in some departments, all with different schedules.
There will likely be a lot of churning of workers moving to different shifts, crews, departments, as workers scramble to find a schedule that is less disruptive to their home life obligations. Already, the merry-go-round has started, with 40 day-shift forklift drivers filing papers to go back to the line, bumping another crew so they can stay on days.
Information is scarce and rumors abound. Warren Stamping workers are relying on friends and family networks to find out what is going on at other Chrysler facilities. We have a SNAFU situation here: Supervision Nearly Always Forgets Us. We have heard that AWS at Sterling Stamping a few miles away has been delayed, that the Kokomo Transmission Plant in Indiana may go back to a traditional schedule, and that Jefferson North Assembly in Detroit is sending people home early every week because of scheduling problems.
When Chrysler announced in January that profit-sharing checks for the year would be just $2,250, workers were sending each other phone images of an embrace between Holiefield and Chrysler CEO Sergio Marchionne. The captions were along the lines of Marchionne telling Holiefield, "Relax, the workers don't know you work for us." Chrysler workers felt the check was unfairly low, given all the concessions they've made.
Both the International and local union leaders have left the dues-paying members to fend for themselves. Morale has hit the skids.
But this struggle for humane work schedules is not over. Workers are planning to make some noise at a protest demonstration at the plant's south entrance on Mound Rd. this Thursday from 1:30 to 4:30 p.m.—we're calling it "Sound on the Mound."
Further actions may include informational pickets at union or Chrysler headquarters and in-plant resistance. The union principle of the eight-hour day and overtime pay is still alive.
Alex Wassell is a welder repair technician at Warren Stamping and a member of UAW Local 869.