Port Protesters Target Walmart Cargo from Bangladesh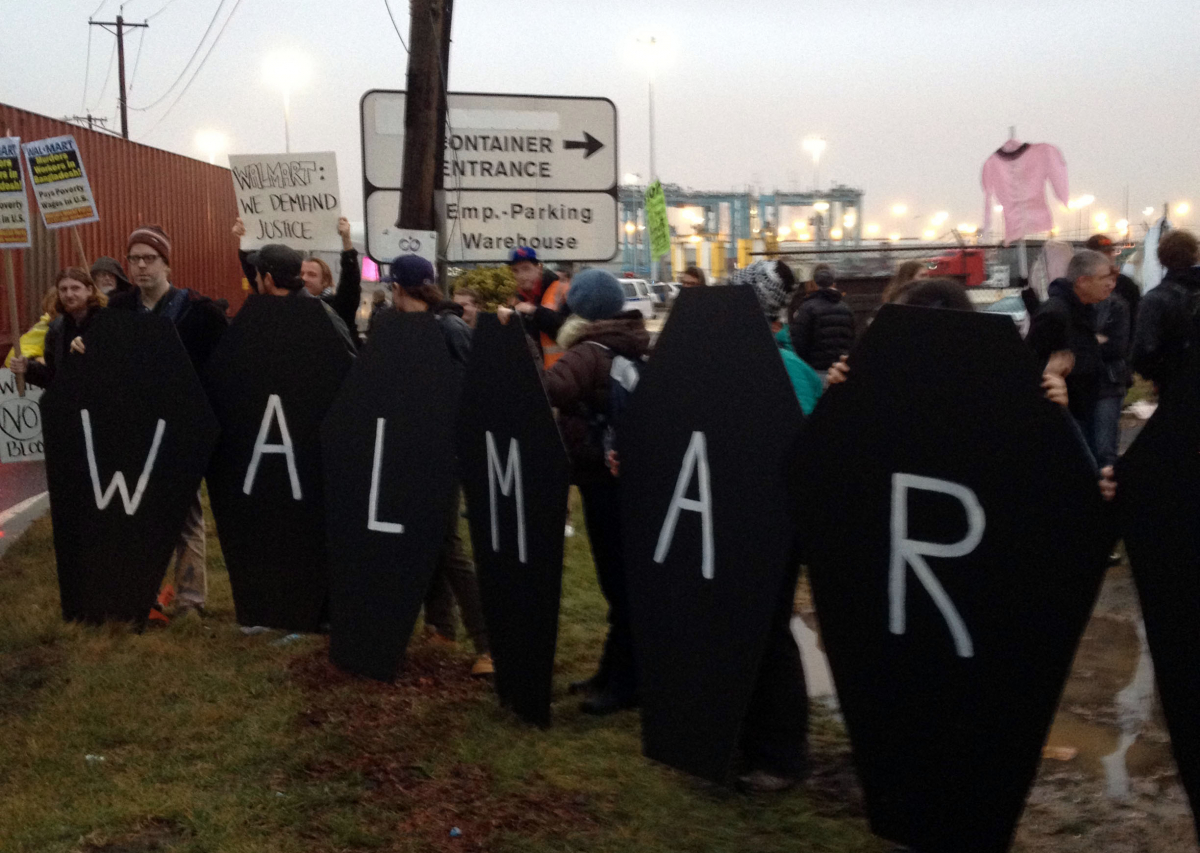 Protesters and police butted heads in Port Elizabeth, New Jersey, early this morning outside the entrance to the city's docks. More than 100 demonstrators erected a picket line, hoping that local longshore workers—locked in their own tense contract negotiations—would refuse to report for work.
Their goal was to stop the unloading of the container ship Maersk Carolina, which had arrived two hours earlier carrying garments made in Bangladesh for Walmart. Last month a factory fire in Bangladesh killed 112 garment workers, and protesters say Walmart must shoulder some of the blame.
But the picketers—including activists from Occupy Wall Street and the New Jersey worker center New Labor—were quickly hemmed in by Homeland Security and port police, far away from port workers arriving for their shift. The Maersk Carolina will unload as scheduled, according to reports.
Walmart has been embroiled in controversy after denying any connection to the November 24 fire at the Tazreen Fashions factory outside Bangladesh's largest city, Dhaka. Despite the company's initial claims, there is growing evidence that most of the garments in the factory at the time of the blaze were destined for Walmart.
Who's Responsible?
Yesterday a report to Bangladesh's Home Ministry recommended criminal charges against the factory owner for "unpardonable negligence." At the time of the fire more than 1,150 people were at work in the eight-story factory, many working overtime to fill orders for international retailers like Sears and Disney.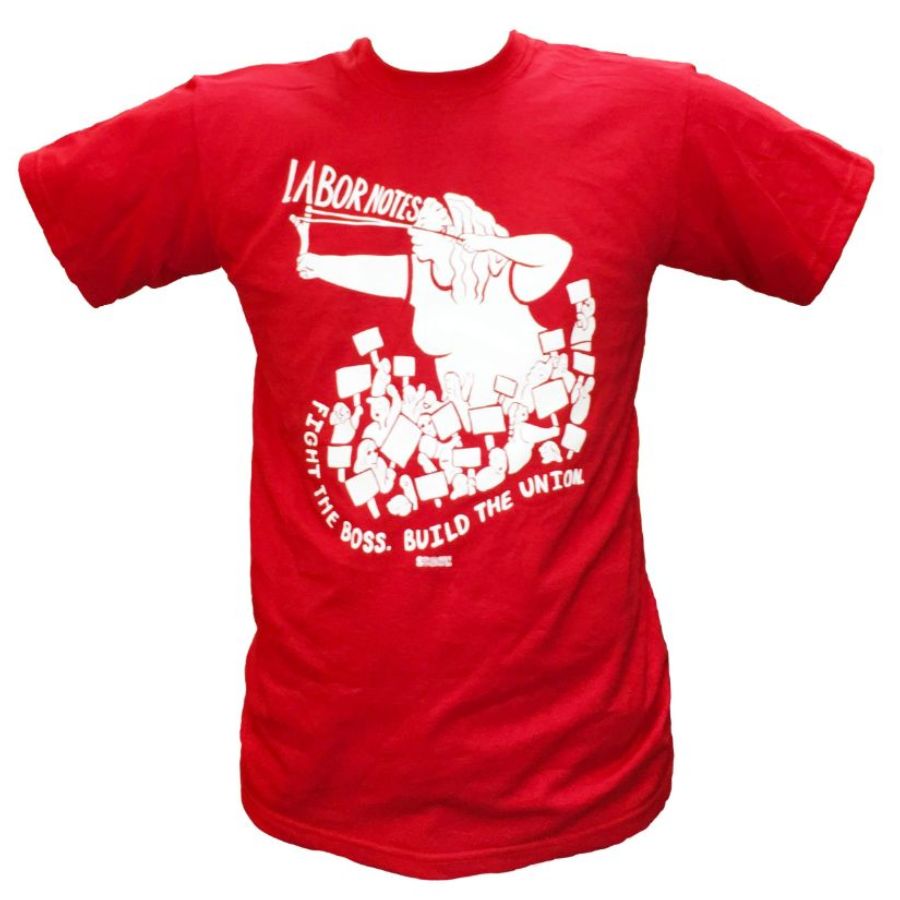 The preliminary report noted that nine managers prevented workers from leaving their sewing machines even after fire alarms sounded.
Garment worker organizations in Bangladesh and the U.S. are pushing for international retailers to take part responsibility for the fire. Walmart's own internal audit of Tazreen Fashions in May 2011 revealed serious fire hazards, including blocked exits and stairwells, inadequate fire safety equipment, and little evacuation information or emergency training for workers. Workers at the Tazreen factory had also clashed with management over back wages in the months leading up to the fire.
Closer to Home
Today's protests were not limited to Walmart's poor labor practices abroad. Activists were quick to draw a connection to recent friction in Walmart's supply chain. In late September dozens of warehouse workers in California and Illinois walked off the job, protesting employer harassment and a series of dismissals they contend were retaliation for organizing.
Like garment workers in Bangladesh, the forklift operators, pickers, and clerks who struck are not direct Walmart employees, but embedded in a web of contractors and subcontractors who ensure that everything from snow tires to Christmas tree ornaments arrives "just in time" to Walmart shelves.
By targeting the Maersk Carolina, protesters were looking to take advantage of negotiations between the longshore workers union (ILA) and the port operators. The union has threatened to walk off the job December 29 if employers don't agree to increased compensation, job protections, and shift guarantees for the crews loading and unloading container ships up and down the East Coast.