Duquesne Claims Religious Exemption to Escape Faculty Union
Confronted with a strong majority of adjunct faculty demanding union representation, the administration at Duquesne University in Pittsburgh is claiming the school's faith should make it exempt from unionization.
The Catholic university argues that a Labor Board election would be impermissible government intervention in a religious institution. Its claims echo the fight over the Affordable Care Act's birth control stipulations. Conservatives and Catholic institutions have attacked the law because it guarantees that health insurance plans are required to provide birth control at no out-of-pocket cost to women.
The Duquesne administration is playing the same card, claiming that religious freedom should allow it to deny rights to workers—although four other unions already represent different groups at the university.
The issue is control, however, not Catholicism. Duquesne's president suggested that a union could mold what takes place in the classroom and on campus: "We do not want to run the risk that the Steelworkers would seek to influence issues at the university far beyond pay and other working conditions."
The intense opposition to unionization is a sharp about-face for the school, which had signed an election agreement in April with the adjunct faculty in Duquesne's McAnulty College, the university's liberal arts college and graduate school. The faculty had presented union authorization cards from a strong majority among the 130 adjuncts.
Instead of accepting the cards as a show of the adjuncts' will, the administration insisted on an election conducted by the National Labor Relations Board.
Both parties inked a deal in May specifying election dates and who would be eligible to vote. Each side promised to abide by NLRB rules.
But one week before the election, the administration fired its local attorney, hired a union-busting firm from Tennessee, and filed a motion with the NLRB to withdraw from the election agreement, claiming that Duquesne is exempt from government entanglement because it is a Catholic school.
Ironically, the same day President Charles Dougherty expressed how pleased he was that "all four of our unions have agreed to new contracts."
When the administration attempted to break the election agreement, the faculty took their case to the NLRB. The regional office said the election must proceed. Adjuncts mailed their ballots between June 22 and July 9 but the administration appealed to the national NLRB, halting the vote count.
The NLRB finally decided September 14 that the votes should be counted and found 50 to 9 in favor of the Steelworkers. Duquesne is still stalling by re-filing its appeal reasserting that the NLRB does not have jurisdiction.
Anti-Union Dogma
Catholic social teaching recognizes unions as indispensable for workers to defend their rights, beginning with papal encyclicals by Pope Leo XIII in 1891 all the way up to Pope Benedict XVI, whose 2009 statement Caritas in Veritate honored unions as the defenders of "exploited and unrepresented workers, whose woeful condition is often ignored by the distracted eye of society."
But the administration's new law firm argued that the First Amendment gives church-operated schools an exemption from NLRB jurisdiction, based on a 1979 ruling that excluded a parochial school system in Chicago.
The NLRB has already devised a sophisticated religious litmus test. Duquesne does not seem to qualify. The adjunct union knows of no requirement that faculty be Catholic. Students are not required to study Catholicism, nor does the university rely on the church financially.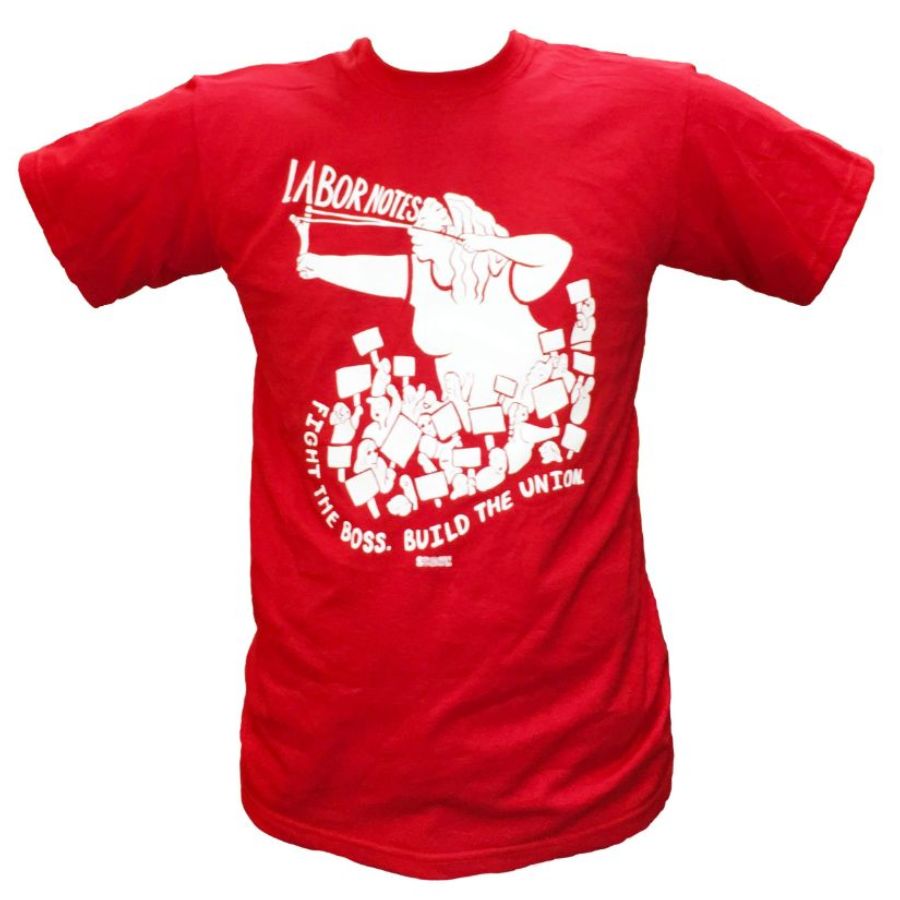 The labor board ruled twice last year that two other Catholic colleges similar to Duquesne where adjuncts are unionizing—St. Xavier University in Chicago and Manhattan College in New York—were not substantially religious and therefore were subject to its jurisdiction. Full-time faculty at St. Xavier are already unionized.
Resistance from the Roots
Fed up with low pay and lack of job security, Duquesne's adjuncts had been organizing for the past year and a half.
Adjuncts are contingent faculty who teach classes based on fluctuating student enrollments. They may get calls or emails to teach a class the week or even day before classes begin.
Some adjuncts have worked at Duquesne for 25 years with semester-by-semester contracts, poverty wages of just $10,000 a year for the maximum teaching load—four classes a year—and no health care benefits.
Reliance on such grossly underpaid contingent labor is a trend at almost all U.S. institutions of higher learning. Nationally, 70 percent of university teachers are now contingent faculty. At McAnulty, 54 percent are adjuncts. They can be fired (or not rehired) for any reason whatsoever.
When a group of Duquesne adjuncts decided to look into unionization last year, they approached several unions. The Steelworkers made an impression not only because of their strong local base in Pittsburgh but because of the vision of bottom-up organizing the union articulated.
In fact, the USW suggested that the adjuncts first approach unions that specialize in education. After doing this, the teachers came back to the USW and collected support from about 20 percent of the bargaining unit.
They created a volunteer organizing committee and a pamphlet that explained the need for a union. Volunteers worked tirelessly to meet with every adjunct instructor one on one to field questions and ask for support.
The adjuncts got backing from members of Duquesne's American Association of University Professors (representing tenured faculty), the advocacy group Catholic Scholars for Worker Justice, the Thomas Merton Center (a Catholic-affiliated social justice organization in Pittsburgh), graduate students, and many faculty, tenured and contingent, who put signs of support on their doors.
Into the Thicket
The adjuncts are not waiting for the administration's final appeals to be exhausted.
They are gathering student, community, and Catholic support—and acting like a union. Volunteer organizers are preparing to tackle grievances. Some are helping to organize an academic conference in April 2013 to discuss contingent faculty issues (email nttfconference [at] gmail [dot] com for more information).
Even though the administration insisted on going through the NLRB, before deciding it couldn't possibly allow the NLRB to play any role, adjuncts would be happy to bypass the board so long as the administration voluntarily recognizes the union and starts negotiating a contract in good faith.
---
Joshua Zelesnick has been teaching as an adjunct lecturer in the English Department at Duquesne University since 2007. When his classes have been cancelled on painfully short notice, he's sold Direct TV and worked part-time at Trader Joe's. He is on the volunteer organizing committee for the Duquesne Adjunct Faculty Association. Reach him at dafa [dot] voc [at] gmail [dot] com.