New York Bakery Workers Fight Closure, Occupy Store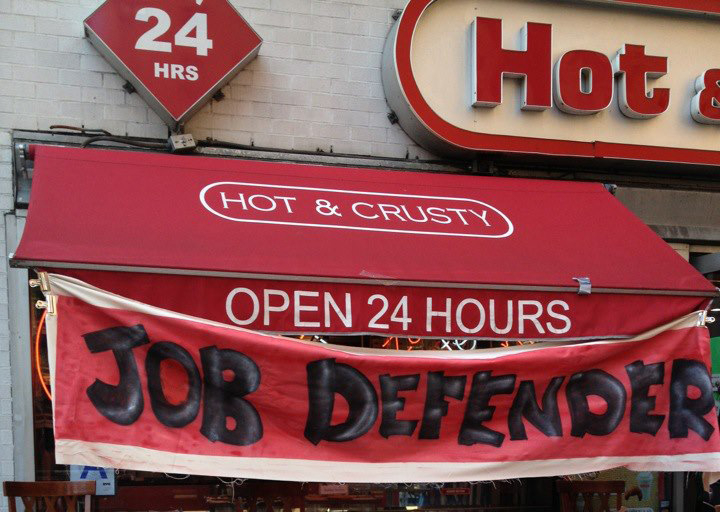 Workers at the New York City bakery Hot and Crusty got a jump start on Labor Day this year, storming one of the chain's Manhattan locations this afternoon—and refusing to leave.
The occupation came 11 days after owners announced they were closing the 63rd Street store. Workers condemned the closure as retaliation for union organizing.
On May 23 a majority of the workers voted to form an independent union, the Hot and Crusty Workers Association.
The mostly immigrant workforce was joined by dozens of activists from Occupy Wall Street and the recently formed Laundry Workers Center, occupying the Upper East Side store for two hours before police ejected the occupiers.
Five protesters were arrested for refusing to leave the store.
During negotiations yesterday the company told the union it was reopening in a nearby location, and promised to rehire the workers and negotiate in good faith, according to Laundry Workers Center organizer Virgilio Aran.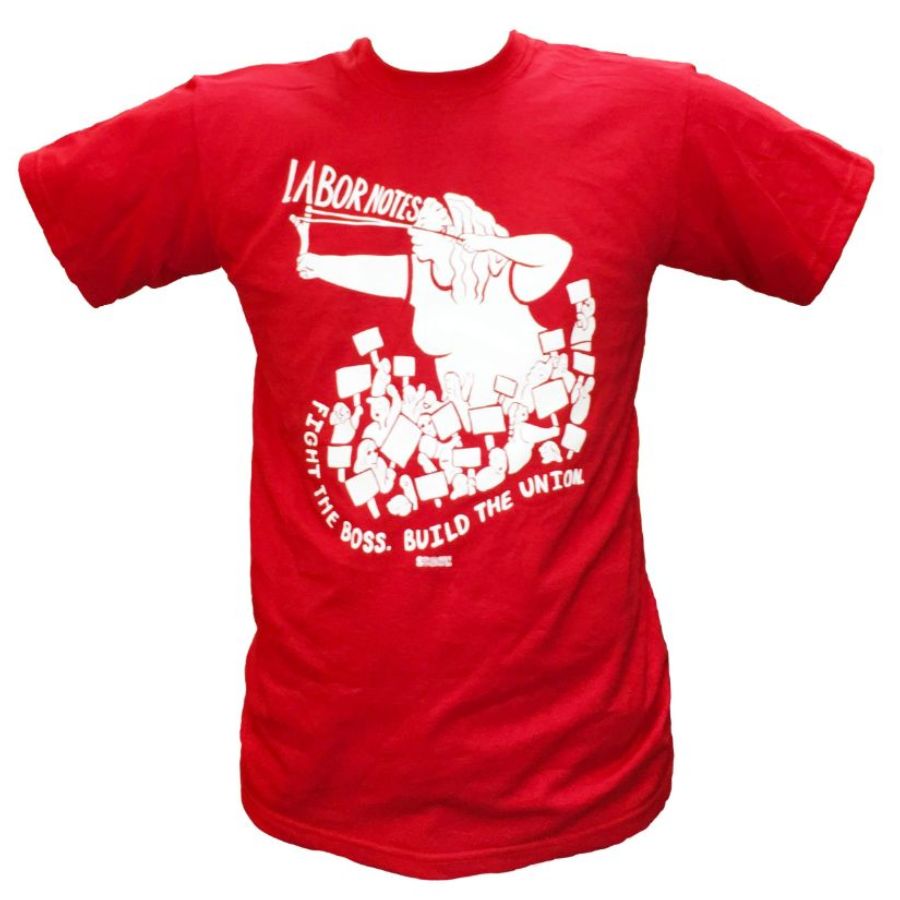 But the company flagged that workers would all be required to document their immigration status, a move Aran described as blatant intimidation. "They're trying to use immigration as a tactic to scare people," he said.
The late-May union vote came on the heels of a five month campaign to address years of wage theft, sexual harassment, and abuse.
A Hot and Crusty worker who works at a different location in the small chain reported similar conditions, noting that he was never paid overtime until filing a complaint with the Department of Labor.
The worker, who asked to remain anonymous for fear of retaliation, also said that Hot and Crusty owners are trying to stop the union from growing.
"They told us if we organized they'd fire all the people who work here," he said.
Supporters have demanded that the store maintain the workforce and honor the union in its new location.
Theresa Moran contributed reporting to this piece.
<