SEIU Strikes Pennsylvania Hospital, Answering Management's Demand for Open Shop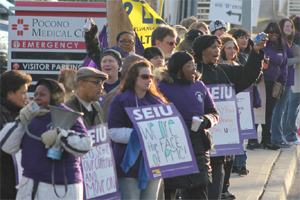 Nursing techs, service, and maintenance workers at Pocono Medical Center escalated the defense of their union with a three-day strike this week.
Members of Service Employees Healthcare Pennsylvania, the workers walked out March 15 to show unity against management attempts to impose an "open shop" in contract negotiations. The strike follows an earlier one-day strike February 9.
Unionized nurses in the hospital (members of the Operating Engineers) have been speaking out in support of their co-workers, joining rallies and holding a picnic for the strikers. Other SEIU locals from Pittsburgh, Ohio, and California have sent donations.
The 550 PMC workers voted in a union four years ago and have been negotiating their second contract, which expired in October. Management has been trying to push the "open shop" poison pill into the contract, in which workers could get the benefits of the union without paying dues.
After months of stalled negotiations, the union tried to meet management half-way, offering that members could opt out of the union during a five-day window, but "they said it's all or nothing," said Madeline Vazquez, vice president of the union chapter.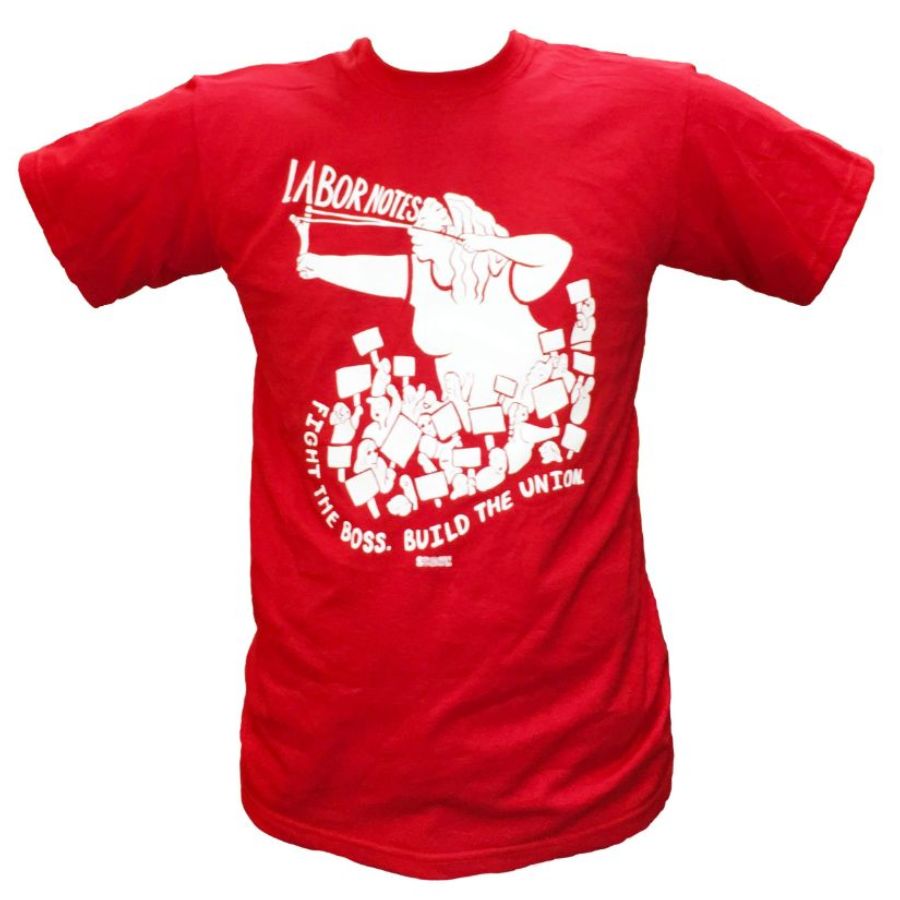 The PMC management assault echoes battles in a dozen states this year over "right to work" bills. In right-to-work states, where workers can get the benefits of union representation without contributing, the union's ability to advocate is weakened, lowering standards and eventually hurting the whole workforce—including those who thought they could get a free ride.
And, as in state battles, it's more about seizing power than saving money. "It's not costing them anything," Vazquez said of the current union shop set-up. "It's our money that pays dues." A weakened union would, of course, save the hospital money in the long run.
Workers at PMC are particularly concerned about workload issues. Vazquez, a health unit coordinator who has worked there for eight years, said some nursing techs in the hospital have a territory of 28 patients, while dietary workers may handle several floors.
Management has violated labor law during the contract campaign, according to a complaint issued by the NLRB, illegally restricting where and when workers can talk about the union.
Leading up to October negotiations, management filed for a decertification election, which the union won by a 2 to 1 vote.
"When we won the vote, we thought it would be honored," Vazquez said. Leading up to the strike, Vazquez said, managers have threatened workers with losing their jobs or losing their health care coverage if they join the picketers.