Strikers March to Boston to Win Justice at Shaw's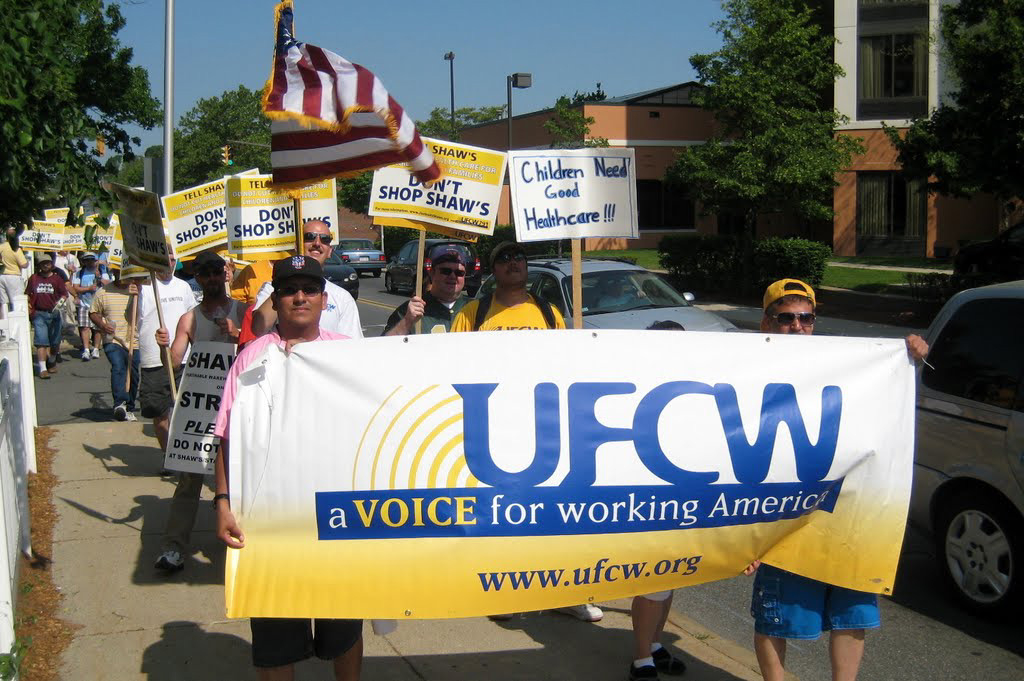 Striking workers at the Supervalu-owned Shaw's Distribution Center in Methuen, Mass., have been marching from Methuen to Boston for justice since Sunday, May 23.
The 310 workers, members of UFCW Local 791, have been on strike since March 7 over the company's insistence that the burden of increasing health care costs be borne by workers.
As a resident of Somerville, I chose to meet up with the strikers on their march from Medford to Somerville, the third day of their four-day journey. While we marched, the 50 or so workers and supporters enjoyed broad support from passing motorists, as well as cheers from many residents in the neighborhoods along the route.
It was easy to see how bringing the strike into the community gets people mobilized in different ways than just walking a picket line. All kinds of people get involved. I especially liked the opportunity to meet up with other labor activists from Somerville.
I also had a surprising connection with one of the strikers--Al Bowers, a former Teamster Local 122 member. I haven't seen Al since 1992 when he and I worked together on a local Miller Beer boycott. Small world! Now I find out that Al has worked at the Methuen warehouse for the last 14 years and is a member of the negotiating committee.
It's a reminder of the greater Boston community's shared history in labor struggles over many years.
"I am overwhelmed by the support we're getting from the community," Al said. "The march is getting the word out. We're connecting with so many new people along the way."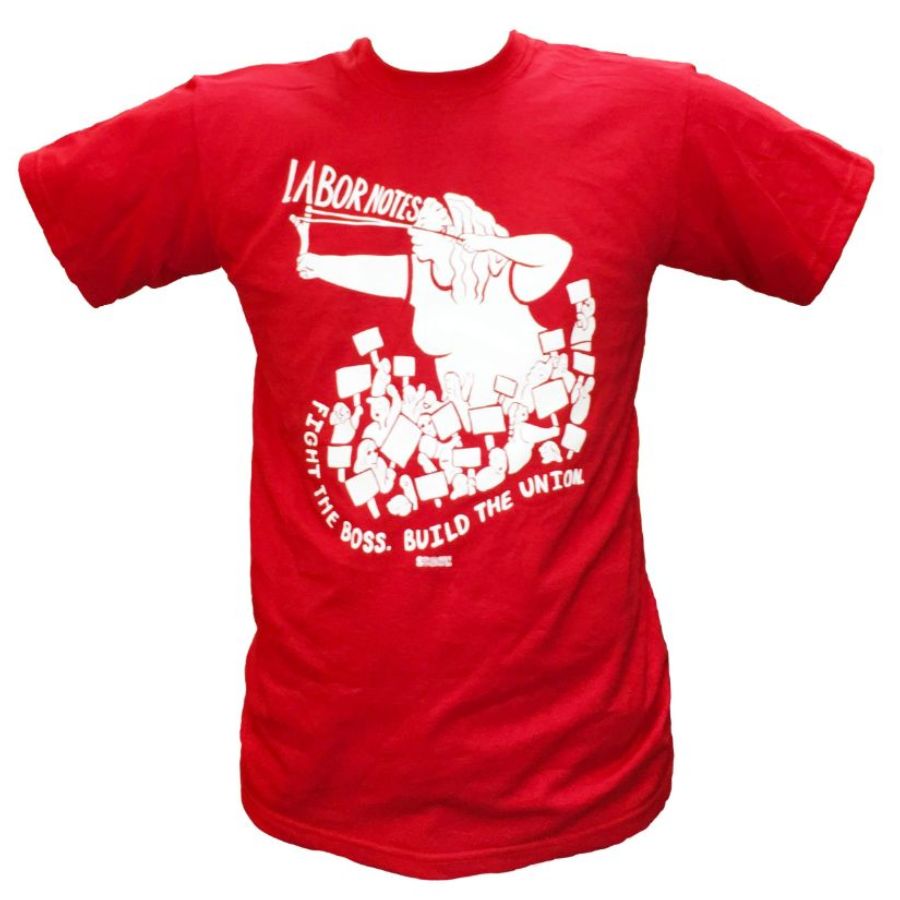 I also met Ken Mallard, who lives in Lowell and has worked at the Methuen warehouse for the last 10 years. "This march is bringing more attention to our struggle," Ken said. "Hopefully it will bring Shaw's back to the bargaining table so we can get a fair contract."
On our way to Somerville today, marchers stopped at the Shaw's Supermarket in Medford to picket and to educate Shaw's customers about the company's unwillingness to treat its Methuen warehouse workers fairly. To see pictures of the march click here.
"I think many customers will think twice about spending their money at Shaw's once they find out that the company wants to force us to accept an unfair deal by cutting health care for our families," said José Ortega, a 12-year veteran at the Methuen Distribution Center.
Strongly backed by the community-labor coalition Massachusetts Jobs with Justice, the striking workers are hoping the march will ratchet up pressure on Shaw's to get back to the bargaining table and negotiate in good faith instead of insisting on demands which put their livelihoods in jeopardy.
The march for justice will wrap up on Thursday with a rally at the Massachusetts State House and a final march to a nearby Shaw's market in Boston's Back Bay neighborhood.
---
Rand Wilson has been a labor activist and organizer in the Boston area for many years.