Volunteers needed to help Rebuild Labor's Power
Want to be part of making the 2008 Labor Notes conference the best organized ever and get a discount on registration at the same time?
Sign up now to become a conference volunteer and Labor Notes will consider a reduction in your registration fee on request. We will also match you with the conference task that best matches your interests and capabilities. So this is your chance to gain great experience, give to a great cause AND earn a break on registration costs!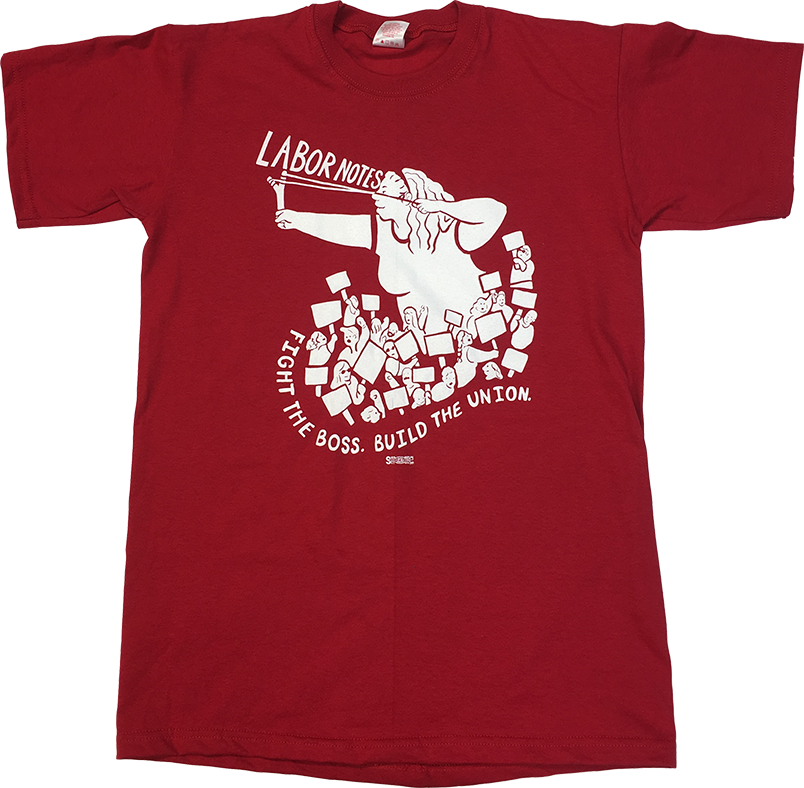 Help Put the Movement Back in the Labor Movement
Become a Labor Notes Monthly Sustaining Donor
Monthly donors receive a free "Fight the Boss, Build the Union" T-shirt and a subscription to our magazine. Donate Now. »
Contact Anna Saini at conference [at] labornotes [dot] org or (313) 842-6262 for more information about how you can join us as a volunteer.