Conference Scholarships
Labor Notes is committed to ensuring that, as far as is possible, potential delegates are empowered to attend the conference regardless of financial constraints.
If you would like to attend the conference but require financial assistance apply for a conference scholarship today. Our scholarships are allocated on an individual need basis with consideration also given to the demographics of those requesting. For instance we will target a number of low-wage worker organizations and are also interested in supporting the attendance of people of color, low-wage workers, immigrants, women, and striking/locked-out workers.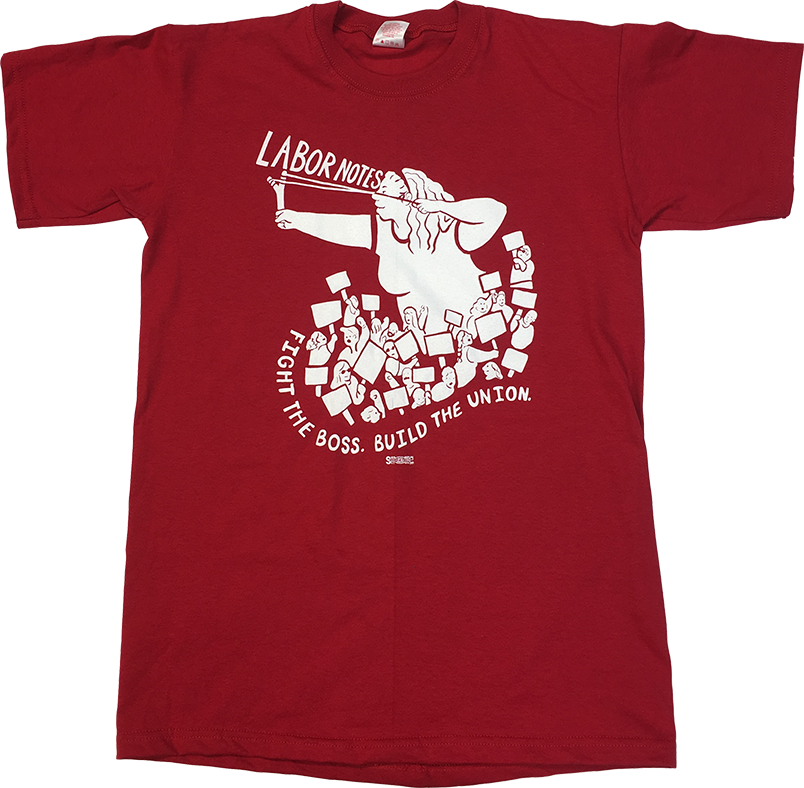 Help Put the Movement Back in the Labor Movement
Become a Labor Notes Monthly Sustaining Donor
Monthly donors receive a free "Fight the Boss, Build the Union" T-shirt and a subscription to our magazine. Donate Now. »
Go to our scholarship page to find out more or apply for a conference to attend Rebuilding Labor's Power.