Communications Workers Seek Answers and Accountability from Top Leaders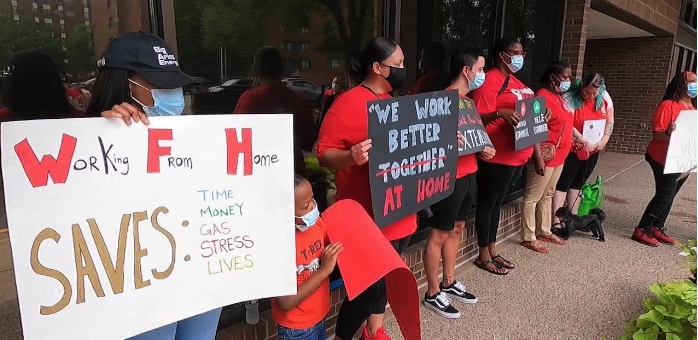 When your union doesn't permit direct election of national officers, hasn't had a contested convention vote for union president since the 1950s, and has never had a presidential debate, how should an activist respond to an unprecedented three-way race for the top spot?
AT&T call center worker Kieran Knutson, who is president of Communications Workers Local 7250 in Minneapolis, had two choices. He could treat the race as a matter of concern only to executive board members going to the convention in St. Louis where a new president will be picked—or as "an important opportunity for CWA members to take stock of where we are and where we need to go," he said.
Knutson rejected the "business as usual" approach. Instead he encouraged workers in his own and other locals to play an active role in the process—even if they are not among the 1,000 CWA convention delegates casting ballots on July 10-12, on behalf of 360,000 dues-payers back home.
In May and June, working with two different ad hoc groups of CWA activists, Knutson proceeded to play a key role in making sure that happened. Although president of a small AT&T local with only 400 members, Knutson first took the lead in organizing a highly unusual debate between the three International union officials vying for the top job.
The three candidates are:
Sara Steffens, a former NewsGuild/CWA organizer who is now national Secretary-Treasurer and would be the union's first female president.
Claude Cummings, CWA Vice-President for the Southwest, and a civil rights leader from Texas, who deals regularly with AT&T, the union's largest telecom employer. He would be the union's first African American president.
Ed Mooney, a former telecom local president from Pennsylvania and longtime Verizon contract negotiator, now the CWA Vice-President representing the mid-Atlantic states.
Their first-ever candidate forum was held on May 31, with hundreds of members participating via Zoom and Livestream.
Steffens, Cummings, and Mooney each delivered a short introduction, a longer stump speech, and closing remarks, along with fielding questions. One area of disagreement that emerged was union policy and bargaining strategy on "work from home" or hybrid schedules. These became widespread in CWA during the pandemic and proved to be very popular among workers in call centers, the media, higher education, and government.
Steffens and Cummings favor labor-management agreements to maintain such arrangements, which, according to Steffens, will require thinking about "how do we keep members connected to each other and their union?" Mooney seemed more skeptical and critical. "Everybody liked work from home," he acknowledged. But now "the companies are in the driver's seat because they are aware our members like it so much."
In the question and answer part of the debate, members raised issues highlighted in Local 7250's candidate questionnaire (see box). The candidates were asked for their views on open bargaining, expanded organizing of non-union competitors, dealing with grievance and arbitration backlogs, better coordinating telecom strike activity, campaigning for Medicare for All, and basing CWA's 2024 U.S. presidential endorsement on a binding membership poll.
Questioning the Candidates
Local 7250's questionnaire for CWA presidential candidates included:
Where do you stand on "Work from Home" scheduling options at AT&T and other CWA employers? (Recently 8,000 CWA members signed a petition in favor of this.)
What will you do to eliminate grievance backlogs?
Will you aid "mass organizing" of unrepresented AT&T workers and largely non-union firms like T-Mobile and Verizon Wireless?
Do you favor "open bargaining" as a mobilizing tool?
Will you stop handing out "a blank check to politicians from both political parties who are beholden to big corporations and billionaires?"
Will you support better telecom strike planning and coordination?
Candidate debates are new in CWA. Those seeking top officer positions in the union in 1998, 2011, and 2015 never debated their opponents, either before or at the conventions where those contested races were decided. Candidate questionnaires are also rare.
Mutual Respect?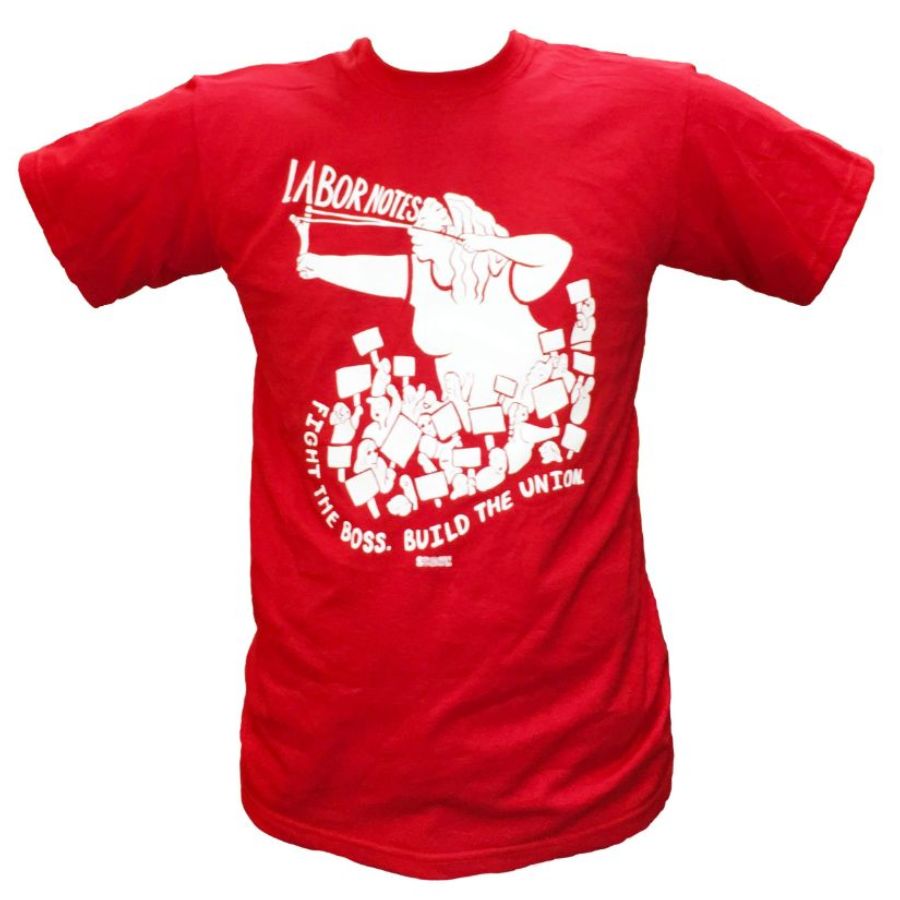 Afterwards, Steffens invited her two rivals to participate in a second debate, either before or at the CWA convention.
Mooney's fitness for the job will be a likely topic in any future face-to-face exchange. That's because of the additional election intervention of nine active or retired local officers, including Knutson, who formed an Emergency Mutual Respect Committee (EMRC) to investigate complaints of past personal mis-behavior by Mooney.
The EMRC issued a June 13 report concluding that Mooney has engaged in a longstanding "pattern of bullying, bigotry, abuse, discrimination, threats of violence and harassment." The committee based this finding on testimony, written statements, and documents provided by seven witnesses. The behavior described, the group contends, violates both a 20-year-old CWA Policy on Mutual Respect and the union's constitution.
Mooney's best-known public accuser is Shane Larson, a past co-president of PRIDE at Work, AFL-CIO. He is a former government affairs director for the CWA-affiliated Association of Flight Attendants, served as CWA's own legislative director for nine years, and is now an assistant to outgoing national union President Chris Shelton.
Shelton led CWA's 2016 strike against Verizon, a much-applauded anti-concession struggle. In February, he announced his retirement and strongly endorsed Steffens.
Response to Charges
In response to the EMRC report, Shelton wrote a letter to CWA local officers saying he had repeatedly personally admonished Mooney for making "bullying remarks" to fellow members, including ones that "were also racial in nature." After the most recent incident in 2021, Shelton said, Mooney agreed to "attend sensitivity training" conducted by CWA's own Employee Assistance Program.
Shelton further said that the seriousness and scale of the EMRC accusations required an immediate investigation assisted by "two individuals who will not be members or on CWA's payroll." The probe will be headed by former CWA Secretary-Treasurer Jeff Rechenbach, a respected figure in the union who is expected to release his findings on July 3, a week before the CWA convention.
Mooney has accused the EMRC of issuing a "one-sided report… in an attempt to influence the outcome of the election." But he said he welcomed "a complete and unbiased investigation of these accusations" and seconded the Executive Board motion authorizing it.
On June 15, the day that CWA's executive board discussed the EMRC report, presidential candidate Claude Cummings said he had "no knowledge of these allegations" against his opponent. He said he planned to ask questions, get answers at the board meeting, and address the matter later.
In a campaign statement, Steffens said, "CWA needs to treat bullying and discrimination within our own union with the same seriousness as when a member is harassed on the job… The burden of responding and confronting should not fall solely on the targets of unwelcome conduct. We must change our culture together."
Steve Early has been involved in the CWA since 1980. He is a former CWA international rep in New England who also served as administrative assistant to the vice president of District 1, the union's largest region. He is currently a NewsGuild/CWA member in the Bay Area and an active supporter of Sara Steffens' campaign for president. He can be reached at Lsupport[at]aol[dot]com.