How My Co-Workers Got Me Reinstated at Amazon's San Bernardino Air Hub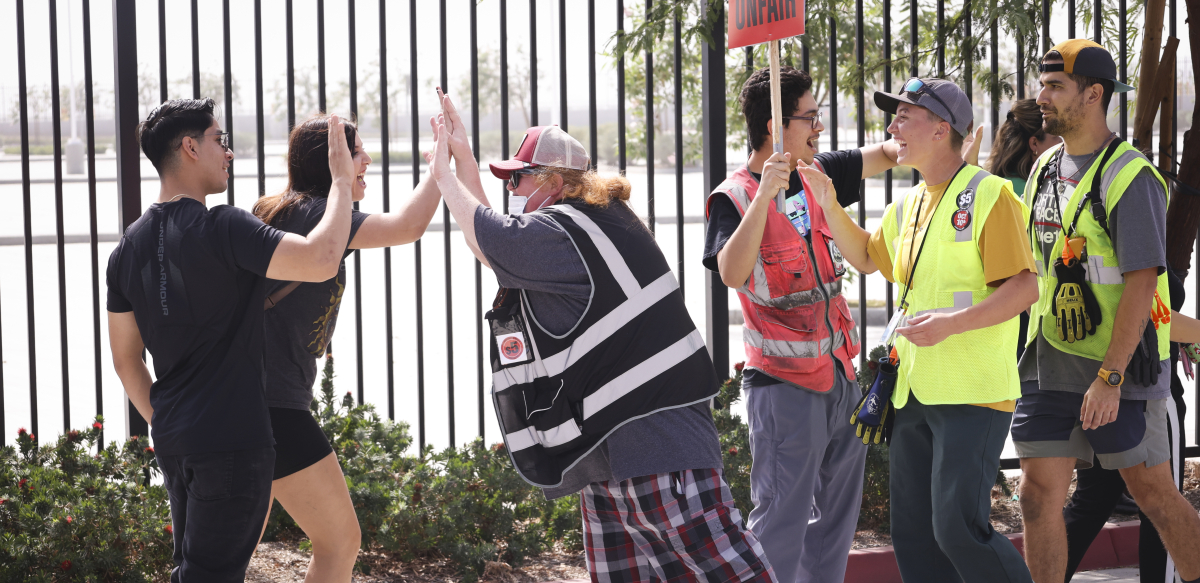 I've never organized before. What we're doing at Amazon is all new to me.
When I first started working at KSBD, the Amazon air hub in San Bernardino, it was the middle of the pandemic and they were hiring in mad numbers. No one else was. I needed a job fast and it seemed like the kind of place where I could move up.
KSBD is brand new. It opened in April 2021, and I was among the first hired; depending on the season, there are about 1,200-1,600 workers there. It's located at an airport, so a few hundred people work outside with the planes and the rest of us are inside. I work on the docks, unloading trailers. It operates 24/7.
When I started at the warehouse, I was organizing—I just didn't recognize it. But I was focused on the work process and making the warehouse run more smoothly. It seemed like Amazon had opened KSBD without a lot of planning; like we were testing the operation as we went. I was really hands-on. We helped to make the way we moved freight through the warehouse safer and more efficient—but for the same low pay.
But then I went to an all-hands meeting of everyone in the warehouse, and some of my co-workers stood up and challenged the managers about unexpected holiday closures. I learned that when Amazon closed the warehouse for additional days around Christmas and New Year's, some people lost almost a full week of pay. Suddenly they didn't have the money they were counting on to buy gifts. One of our co-workers lost her place to live.
That changed my focus to my co-workers and what we needed.
SO MANY WAYS TO GET FIRED
On your first day at the facility, Amazon really likes to pound it into you that you have a future with the company—that a lot of people get promoted and there's room for progression. They tell this to everybody in group meetings and one on one in our departments.
But you learn pretty quickly that almost none of the Tier 1 associates, entry-level employees like me, ever become managers. You start to hear the stories about people who have applied for promotions and have all of their paperwork in line and they never hear back. They never move up.
When you first get hired, they also tell you that there are many ways to get fired. "We can't even list them all," they say. "We can't tell you all the reasons, because that would take forever."
In the warehouse they watch you. There are cameras everywhere. When you are under surveillance like that, and you know you can get fired at any moment, it makes you scared. The fear is instilled from Day One.
WHY WE WENT ON STRIKE
I would like to get paid a dignified wage. I literally barely make enough to support myself; $19.20 an hour, which doesn't go very far in California. I have nieces and nephews and brothers. I want to be able to do things like take them out to dinner or buy them birthday or Christmas gifts. This year I wasn't able to do much of that.
I would also like the warehouse to be a safe place; we have high rates of musculoskeletal injuries, concussions, heatstroke, and repetitive motion injuries. And I would like it to be a place where you are not in fear of losing your job all the time. Where you could have a career, or stay there and have a good job for a while.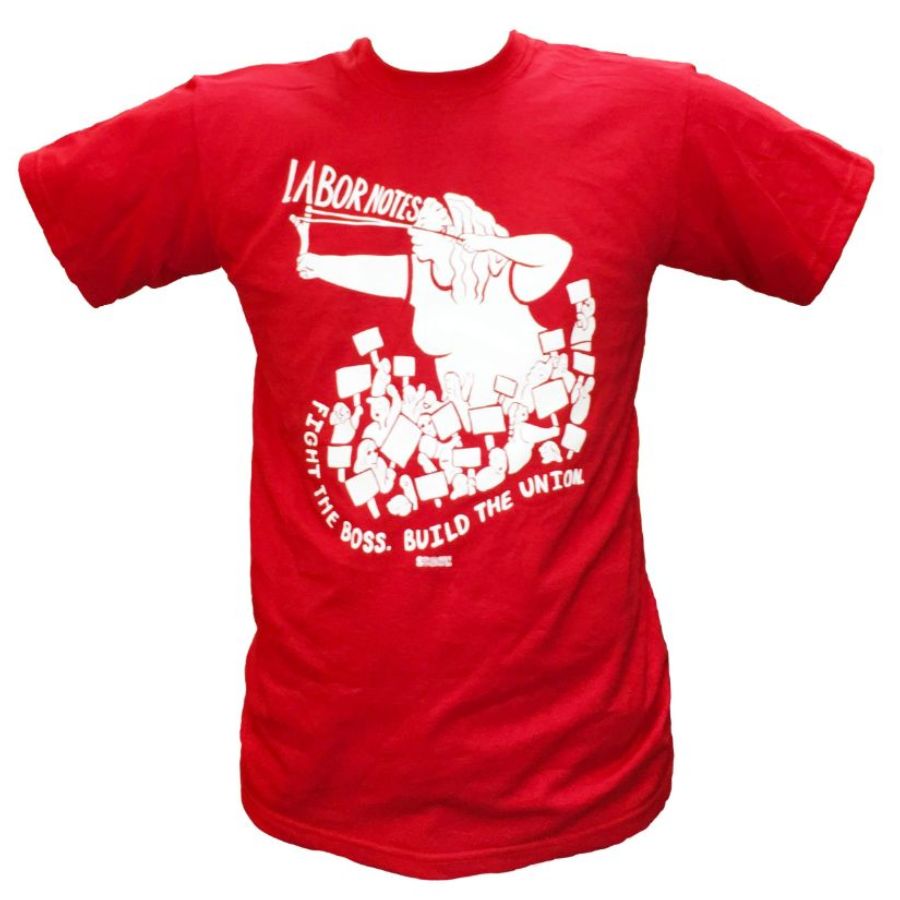 That's why last summer we started our group of KSBD employees, Inland Empire Amazon Workers United, and went on one-day strikes in August and October.
Each time, about 150 of us walked out—the majority of the shift. While we were outside the facility, we heard that managers were frustrated and the volume of freight being processed was way down.
Since our strikes we have won some safety improvements: we got more access to water and fans, and managers finally acknowledged we have the right to take heat breaks to prevent our bodies from overheating. And we have won $1-an-hour increase, with more for the night shift. These changes are why we won't stop organizing.
STICKERS: 'WHERE IS SARA?'
Since our first strike in August, union-busters in our facility have targeted me and other worker leaders.
I don't know if it's something most people can imagine. A consultant employed by Amazon is paid a lot to watch us, to talk to the people I work with, and just to be there. Or they isolate me, assign me for the day to a different area with just one or two other people. It definitely has an effect on my mental health.
When I spoke up to the building manager about this retaliation against all of us, they suspended me. My job was threatened. But my co-workers had my back.
We quickly put together a plan. Someone suggested wearing stickers that said "Where is Sara?"
We mapped out how to get everyone in the warehouse talking about Amazon retaliating against an associate, and we filed an unfair labor practice charge with the National Labor Relations Board.
They wore the stickers until I was reinstated, three days later. I kept my job—and I owe it to my co-workers working together.
For me the highlight of working at Amazon is being part of Inland Empire Amazon Workers United—spending time with my co-workers and making our workplace better and safer. When it's you vs. Amazon, you know who has the power. But when we work together, there's nothing better to protect you.
Sara Fee works at the Amazon air hub in San Bernardino, California, and is a founding member of the Inland Empire Amazon Workers United. If you are an Amazon worker in the Inland Empire, reach out through Instagram, Twitter, or email: ieamazonworkers[at]gmail[dot]com.