BAmazon Union: Anticipating the Battle in Bessemer, Alabama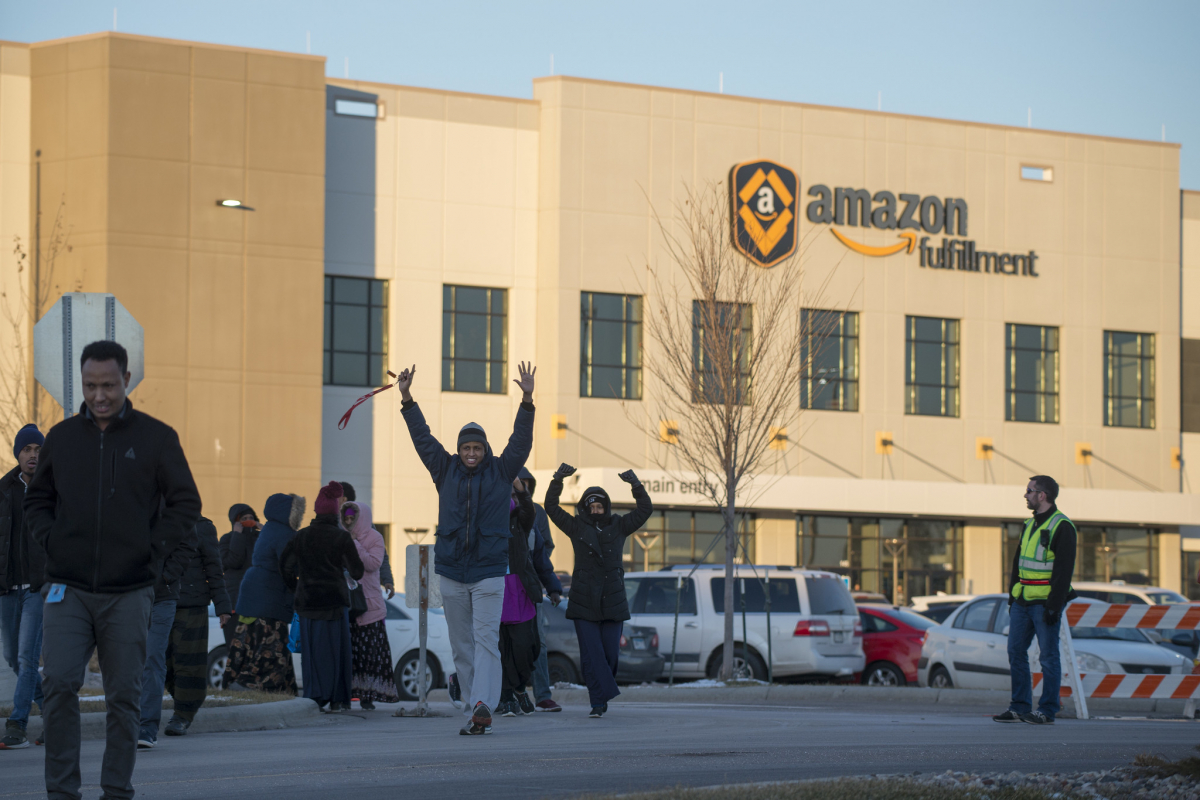 Last Friday, representatives from the Retail Workers (RWDSU) went before the National Labor Relations Board (NLRB), Region 10, seeking a quick union certification election.
The election is to determine whether a majority of the employees at the newly opened Amazon Fulfillment Center (BHM1) in Bessemer—a small of suburb of Birmingham, Alabama—want union representation.
Amazon was represented at the hearing by the law firm Morgan Lewis—a firm that specializes in "union avoidance" strategies. In dispute was the size of the bargaining unit.
The union had petitioned the Labor Board on November 20 with the support of at least 30 percent of a workforce that it calculated at 1,500. Obviously seeking to invalidate the union's petition, the company countered that the appropriate bargaining unit was more than 5,700! The hearing took evidence from both parties and the hearing officer will decide who is right.
If the hearing officer rules in favor of the union, a quick certification election could be forthcoming. It is far more likely, however, that Amazon will spend its millions on legal actions to thwart a quick election. The company will argue that it is protecting the franchise of thousands of workers from a predatory outside organization.
UPRISINGS AT AMAZON
RWDSU's filing for an election at Amazon caught the business press and many labor activists by complete surprise. But as Alex Press pointed out in Jacobin, "With pandemic-fueled growth has come an uptick in organizing at Amazon warehouses. The global health crisis and increased demand for Amazon's services have led to widespread worker complaints about unsafe working conditions, including quotas that preclude safety measures they see as necessary to protect themselves from the virus."
The Bessemer facility opened in March, at the onset of the pandemic. It is an 885,000-square-foot, four-story facility in one of Alabama's poorest communities. The Bessemer City Council welcomed the opening with great fanfare, seeing these $15-per-hour jobs as particularly attractive in a state with only a $7.25 minimum wage.
Nevertheless the conditions at Amazon that have provoked nationwide actions against inhumane speed-up, pandemic-related and other health and safety issues, and callous disrespect have provoked a reaction here too.
Union drives in the South have often suffered from a perception that the union is a bunch of outside carpetbaggers from the North. However, this drive could have real local legs. RWDSU represents poultry processing facilities throughout the Southeast and has 7,500 poultry members in Alabama. Workers at nearby Koch Foods held a public protest on June 3 to force their employer to provide protective gear and safer conditions during the pandemic.
That kind of visible public fight no doubt was an appeal to friends and family working at Amazon who are suffering from some of the same conditions, without an organization to fight back.
RWDSU previously announced a union drive at Amazon's Staten Island, New York, fulfillment center in late 2018, during the battle over the company's plans to open a new headquarters in New York City, though the union never filed for an NLRB election. In March, a small walkout at the same facility over the lack of protective gear resulted in a flurry of publicity, but management fired a key leader, Chris Smalls.
AMAZON WORKERS ORGANIZE
For two years now, a network organizing under the banner Amazonians United has waged high-profile battles with Amazon at delivery stations in Sacramento, Chicago, and Queens. Instead of filing petitions for union elections, these workers have focused on building workplace organizations to wage fights around the immediate needs and interests of employees.
For example, in 2019, Sandra, an employee at a Sacramento delivery station, was fired for exceeding her unpaid time off by one hour. For weeks the Human Resources department ignored her and strung her along without a paycheck. But Amazonians United Sacramento swung into action—and within 24 hours of their submitting a petition, H.R. announced that Sandra would be rehired with back pay.
Victories like this are the reason that Amazonians United's efforts have been celebrated worldwide. The group has also made links internationally with other rank-and-file Amazon workers, particularly in Europe.
Workers at an Amazon facility in Shakopee, Minnesota, have also won local demands. After public protests backed by the local labor movement, workers won Muslim prayer hours for a large group of Somali employees. In particular, their efforts have received crucial support from SEIU Local 26, which represents many Somali janitors in the Twin Cities area.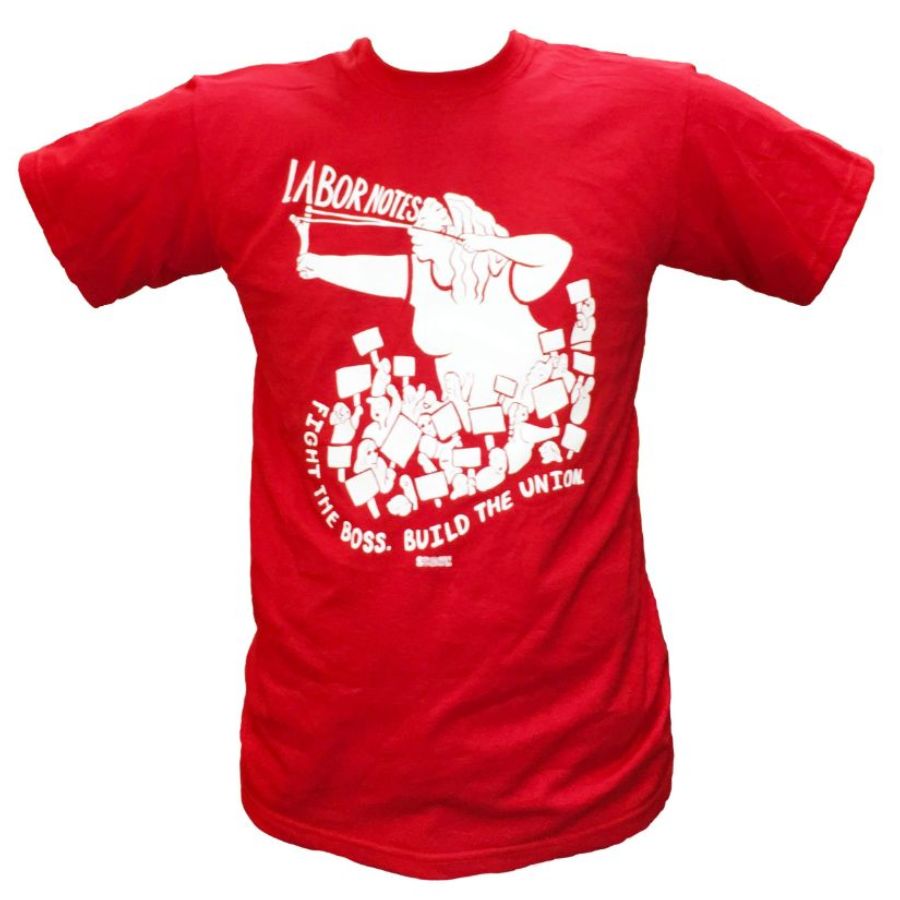 There is no better base for organizing than the commitment and grassroots support of existing unionized workers who have friends and family in non-union workplaces. Hopefully, the organizing taking place in Bessemer, Alabama, is similarly "organic."
OBSTACLES AHEAD
No matter how deep or wide the organizing is, the workers' road to victory is mined with heavy obstacles.
First, they face obstruction and delay. The company originally sought to delay the NLRB hearing until January, arguing that its supervisors were too busy with "peak" season to supply the information on employment necessary to determine the size of the unit. The NLRB agreed to delay the hearing only from December 11 to the 18th.
But without a doubt, Morgan Lewis's attorneys will take advantage of every legal loophole to obfuscate and delay. That's a big part of what the current round of hearings on the size of the unit is about—delaying an election as long as possible to weaken any momentum the union has built up.
Next, they can expect aggressive management interference. If and when the NLRB finally sets an election date, the company's anti-union "persuasion" campaign will swing into high gear, utilizing a combination of promises and threats, carrots and sticks.
Amazon undoubtedly will try to enlist some city councilors or other elected officials who raved about landing the warehouse in Bessemer to assist its campaign to throttle the union. Remember how Tennessee Senator Bob Corker, the ex-mayor of Chattanooga, lambasted the UAW's attempt in 2014 to organize the Volkswagen plant there. Corker threatened that the state would pull back on its tax breaks for VW if workers won their union. When the union tried again in 2019, VW brought the governor of Tennessee into the plant to lead mandatory all-employee anti-union meetings.
Under these conditions an election victory would be a moving and inspiring moment, a true David and Goliath story. But wait, there is more: If the company chooses not to make fraudulent claims to undermine election results, next the RWDSU must bargain with the company for a first contract. Amazon can be expected to thwart labor law by not bargaining in good faith. Here again Amazon will stall and try to demoralize the workers.
SUPPORT FOR BAMAZON UNION
These are some of the grim caveats that confront this valiant and apparently community-rooted effort. However, as we recently wrote in The Cost of Free Shipping: Amazon in the Global Economy, workers in facilities like Bessemer are in a position to wield significant power. "Amazon's vulnerability is its supply chain management… based on the sophisticated coordination of product inventory and transportation logistics. That makes it highly susceptible to strategic action by workers—whether in its vast warehouse and sortation centers, shipping its products, or on the technology side."
The whole Amazon world, and especially its workforce, will be watching and rooting for success. A victory in Bessemer would be a victory for all Amazon workers and a credit to the RWDSU and its members.
Bearing in mind the national and international reach of Amazon, its sophisticated logistics capacity, and its vast resources to oppose worker organization, building workers' power and sustaining organization must ultimately be national and international in scope.
The flexibility built into the Amazon business model which enables same-day delivery and the efficiency of the last mile is also flexibility that can be used to thwart worker organization if it remains isolated at single facilities.
That is why ultimately the effort will require the dovetailing of internal worker organization at multiple facilities—like what Amazonians United is doing—with the power and resources of one or several national unions, like RWDSU or the Teamsters, for instance. There is no single model for success at Amazon. RWDSU has launched an important initiative in Bessemer.
Amazon's business model fundamentally undermines wages and working conditions for the whole labor movement, including the more than 200,000 Teamsters employed at UPS and hundreds of thousands of grocery store members of the United Food and Commercial Workers. We all have a stake in supporting a victory for the workers in Bessemer and their new "BAmazon" union! Stay tuned to Labor Notes for updates on the NLRB election and further developments in organizing at Amazon.
Peter Olney is retired Organizing Director at the ILWU, currently working with a national network of Amazon employees and organizers. Rand Wilson is chief of staff at SEIU Local 888. He was communications coordinator for the Teamsters' 1997 UPS strike. Olney and Wilson recently co-authored a chapter in The Cost of Free Shipping: Amazon in the Global Economy, edited by Jake Alimahomed-Wilson and Ellen Reese, Pluto Press, 2020. Read a review of the book from Labor Notes here.
Correction: This article has been updated to clarify the timeline of the Staten Island campaign.