Book Review: The Cost of Free Shipping: Amazon in the Global Economy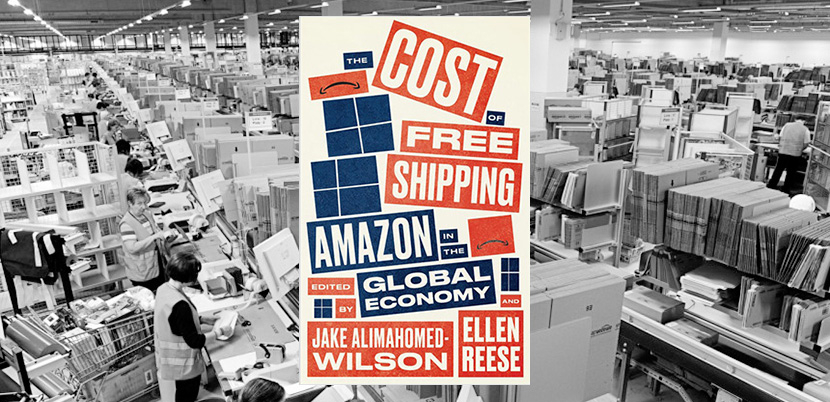 Amazon's name appears regularly on picket signs and in headlines decrying worker abuse and corporate callousness. It can be difficult, though, to find a comprehensive perspective on the company's crimes and transgressions, not to mention discussion of what we can do about it. In The Cost of Free Shipping: Amazon in the Global Economy, organizers and academics provide just that.
In a series of articles, authors—ranging from former Amazon warehouse workers to Labor Notes co-founder Kim Moody—encourage us to learn from experience and to know what we're taking on. They walk us through Amazon's sinister innovations, put them in historical context, and dissect the company's vulnerabilities. Internationally-focused chapters supply valuable insights from organizing elsewhere, particularly the organizing drives and strikes in Europe.
A big lesson from the book is that while Amazon's growth is spectacular and must be reckoned with, it has precedents we can learn from. With its monopolistic mindset and seemingly endless expansion, the e-commerce giant is reminiscent of the Gilded Age endeavors of robber barons like Jay Gould and Cornelius Vanderbilt. The goals, then as now, are to control all aspects of the supply chain, while also reaching further out into the economy. For Amazon, that means growing into banking, web hosting, grocery, small business loans, and beyond.
An important step for organizers is to suspend our awe of Amazon's growing power and remember, as Moody emphasizes: "Contrary to much mythology surrounding Amazon's success, Jeff Bezos and his crew of techies and quants simply did what robber barons have always done: raise, spend, and sometimes lose other people's money, dodge taxes, swindle suppliers, and avoid unions."
THE BIG SQUEEZE
This is exactly what Amazon has done across the board: collect practices from a variety of industries, synthesize and improve on them, and spit them back out as grand innovations to squeeze greater productivity and profit out of workers.
While Amazon has been a massive promoter of the "gig economy"—including through Amazon Flex, its Uber for package deliveries—the company and its techie ilk didn't create it; gig work has been long in the making. You can see its origins in farm work and domestic work, whose workers are also excluded from many labor protections, and in other industries where once-employees became "independent contractors," like truck drivers after the deregulation of the freight industry. Nor did Amazon create "just-in-time" logistics; it inherited them from Walmart and the auto industry.
What the company has done is adapt these practices to new areas and then inject increased surveillance and productivity-squeezing management. As Sheheryar Kaoosji, director of the Warehouse Worker Resource Center in California's Inland Empire, next to Los Angeles, writes, "Amazon is in the process of creating a perfect combination of intense surveillance, never-quite-attainable production rates and quotas, and employment insecurity to squeeze more out of every worker than any company in our economy."
Thus Amazon uses handheld devices to track productivity and movement in its distribution centers. Workers scan items as they move through the fulfillment process, and this information is used to determine whether workers are performing their tasks with enough speed and accuracy. Van drivers have a similar experience through a company-issued smartphone known as a "rabbit." Again, these practices are far from new, but the ways Amazon uses them and the intensity of the micromanaging are striking.
In some cases Amazon has automated the productivity and discipline system. Warehouse workers report automated warnings—and even terminations—that are spit out by an algorithm. They get digitally delivered warnings on their devices about "time off task," which includes bathroom breaks.
Just as Amazon perfects these practices and worsens conditions for its own workers, so will other companies in the feedback loop of competition. This is one of the lessons woven through the book: watch out, because these practices are already headed elsewhere, driving down conditions and making life harder. Interviews with warehouse workers, tech workers, and delivery drivers who discuss productivity rates and constant surveillance drive home the point.
AMAZON'S PUBLIC TENTACLES
The book encourages readers to examine Amazon's impacts beyond the workplace. The environmental toll of the company's vast distribution network is staggering. The editors write that "Amazon's 440 million-metric-ton carbon footprint rivals that of competitors, such as Walmart, and even the world's largest energy companies." The most direct impact can be felt in places like the Inland Empire, a massive distribution hub near Los Angeles. There, the truck traffic, resulting smog, and low-wage, strenuous work create a public health disaster.
The book highlights how community and labor groups are coming together to fight the introduction of an Amazon air hub in the region and demanding a "community benefits agreement" to lessen the impact on nearby communities and improve working conditions. This agreement would set standards for environmental impact and guarantee wage levels, access to jobs for local residents, and working conditions.
In the Inland Empire and in two studies focusing on Seattle and New York City, we see the extent of Amazon's attempts to extract public wealth and avoid taxes. These stories highlight the company's manipulation of officials and public processes, and show how much public money is being extracted through tax breaks and tax avoidance. New York initially offered $3 billion in tax breaks to land Amazon's "HQ2" in Queens, but public pressure caused the city to back off. The company spent $1.5 million to influence Seattle city council races in 2019, though the candidates it supported lost six out of seven races.
The case studies here show that corporate power can be fought at a local level, particularly when labor works with those interested in halting the private strip-mining of public wealth.
LESSONS FOR FIGHTING
Those hoping to build more power for workers have much to learn from this book's examination of organizing within Amazon. The authors give examples of how to move forward as well as a sober assessment of the current balance of power.
Case studies show where workers are making headway within Amazon's huge structure. We hear what's been working and what the challenges are, from tech workers organizing against Amazon's impact on the environment, workers and organizers on picket lines in Germany, and warehouse workers in Chicago.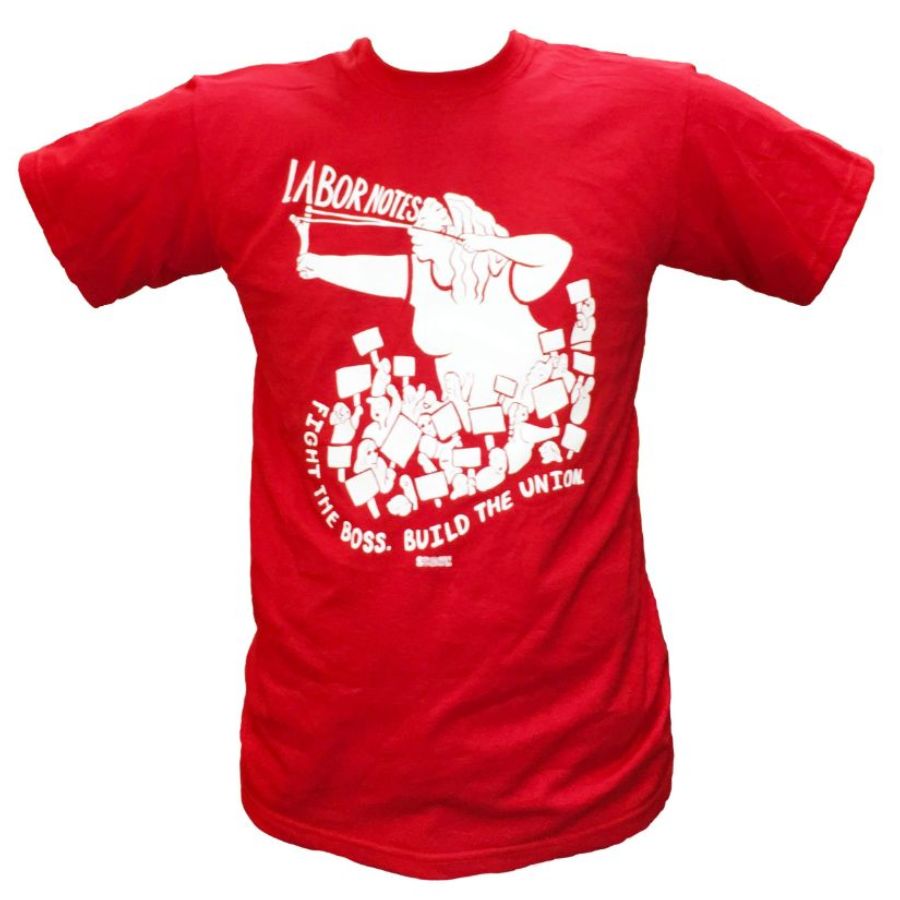 While the organizing is nowhere near the scale it needs to be, the authors avoid seeming bleak or defeatist. Amazon's network is vast and can absorb disruption—or even live with traditional unionization, as the case of France shows. To plant a viable foothold would require shop floor power in, at a bare minimum, a handful of connected facilities, which would enable workers to impact deliveries while circumventing the company's multiple layers of protection.
This power, several of the authors argue, must be based in fights over control of working conditions and productivity, not just wages. Control over how work is performed tends to be the issue that generates the most worker complaints.
That will require organizing on a scale that we haven't seen in some time—which will require dedicated activists, like the many young people who enthusiastically supported the Bernie Sanders campaign or those who've taken to the streets for Black lives this summer.
Organizers Peter Olney and Rand Wilson argue that "most large-scale labor organizing in U.S. history has involved a combination of left-wing activism in the workplace and support from the union hierarchy, a melding of political idealism with the strategic chops of union veterans." Can we expect the often-stagnant labor leadership to deploy those chops and come up with a strategy? How can activists at Amazon push them?
Given Amazon's growth, there's a lot at stake in these questions.
AMAZON BY THE NUMBERS
70 planes, rising to 80 in 2021. In addition to competing with traditional parcel delivery on last-mile deliveries, Amazon is also expanding its air cargo fleet. The company only launched its own fleet in 2016. For reference, UPS has 275 planes, DHL 77.
40 percent of the e-commerce market. Amazon dominates in onlines sales, which were up 26 percent in the first quarter of 2020. Walmart is the first runner-up—with just 5 percent of the market.
125,000 new jobs in 2020 so far, with 100,000 more by end of year. After filling these positions, the company will have over 700,000 U.S. employees, according to the Wall Street Journal. Walmart is still the largest private employer in the U.S., with over 1.5 million.
Stock price has doubled over the past year. Amazon now makes up nearly 5 percent of the S&P 500 on its own. Facebook, Google, Microsoft, and Amazon combined make up a stunning 22 percent of S&P 500 value by market capitalization.
1,500 new warehouses. To compete with Walmart and Target on same-day delivery, Amazon plans to open 1,500 new smaller warehouse facilities in cities and suburbs across the U.S. According to Bloomberg, "the mass opening of small, quick-delivery warehouses poses a significant threat to UPS and the U.S. Postal Service," by lowering the company's reliance on them for deliveries.