Milwaukee-Area Letter Carriers Are Refusing to Go Along with Mail Delays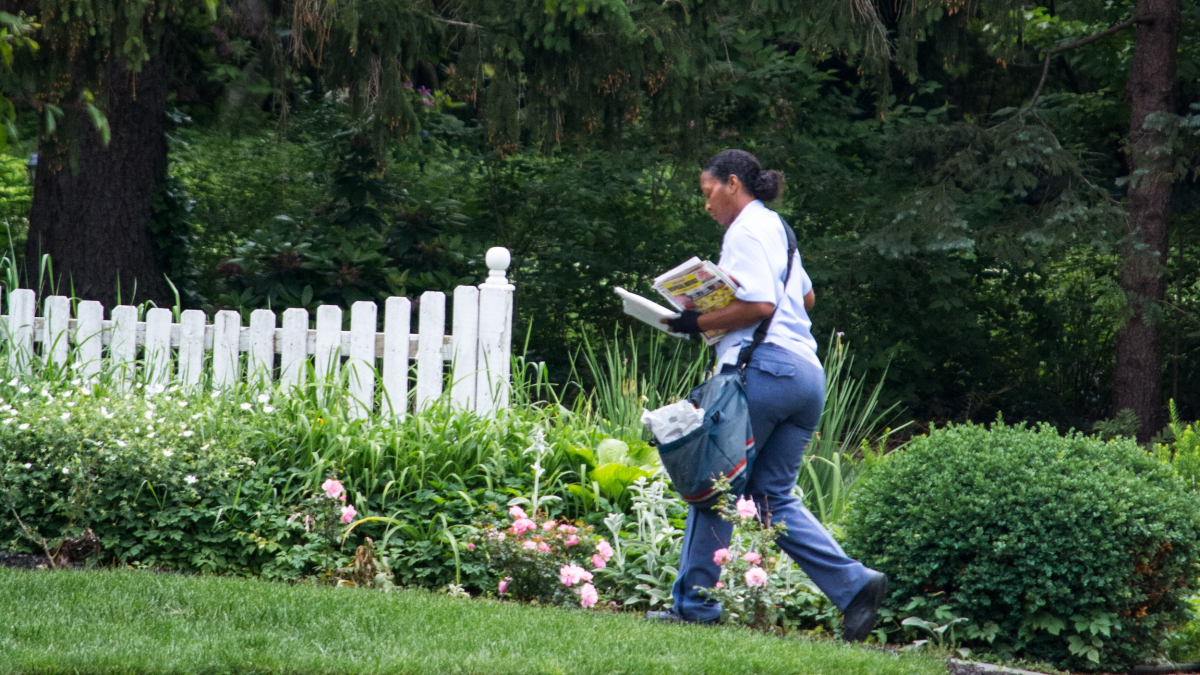 The most shocking aspect of the operational changes that Postmaster General Louis DeJoy announced July 10 was that the U.S. Postal Service would no longer commit to moving the mail if it would take too much overtime to do so.
Given that 40,000 postal employees have been forced to quarantine due to the COVID-19 crisis, USPS is very understaffed; during the crisis it has relied to a great extent on overtime to keep the mail moving. It was obvious to any postal employee reading DeJoy's document "Pivoting for Our Future" that his plans would delay the mail.
That has brought us to the situation in which 46 states and D.C. have been warned that USPS might not be able to deliver their ballots on time. If this plan is to be defeated, postal employees will need to take the fight onto the shop floor and into the streets.
RESIST THE SPEED-UP INSTINCT
Two Chances to Rally at Your Local Post Office
MoveOn is coordinating Save the Post Office actions nationwide at post offices at 11 a.m. this Saturday, August 22. Find one near you, here.
The Postal Workers (APWU) has called for leafleting at post offices on Tuesday, August 25; info here.
At my station, the delays started on July 18.
Every morning, carriers get office time to put into the proper sequence all the magazines, catalogs, small parcels, and letters that the machines could not sort. This is called casing the mail. Until DeJoy's order, we were given all the time that was needed to prepare our routes. For most carriers at my station it took roughly an hour and a half.
Under the new system, we were informed that our office time would be limited to 30 minutes, and there would be no afternoon office time while in overtime status.
The consequence would be that every carrier was guaranteed to leave items behind in the morning. This created a problem, because overtime for delivery was still allowed. So, if management gave a carrier an hour of overtime on another route, when that carrier got back to the office afterwards they would not be allowed to case the mail that had been left behind in the morning. As this repeated day after day, the backlogs would pile up.
Letter carriers have an instinct to get the job done and leave nothing behind. While this is noble, it has led to many carriers skipping breaks, showing up early to work before clocking in, neglecting other vital job duties, and neglecting their own safety. Management will happily lock in the speedup as the new standard of productivity, even while paying lip service to breaks and safety.
A core group of union-proud carriers decided that it was necessary to call a meeting for union members, right outside the gates of our post office.
FIGHTBACK FRIDAYS
To mobilize for the meeting, I printed up a little flier to advertise the date/time, location, and agenda. We held it at 7:30 a.m. on a Friday, 30 minutes before we all clock in.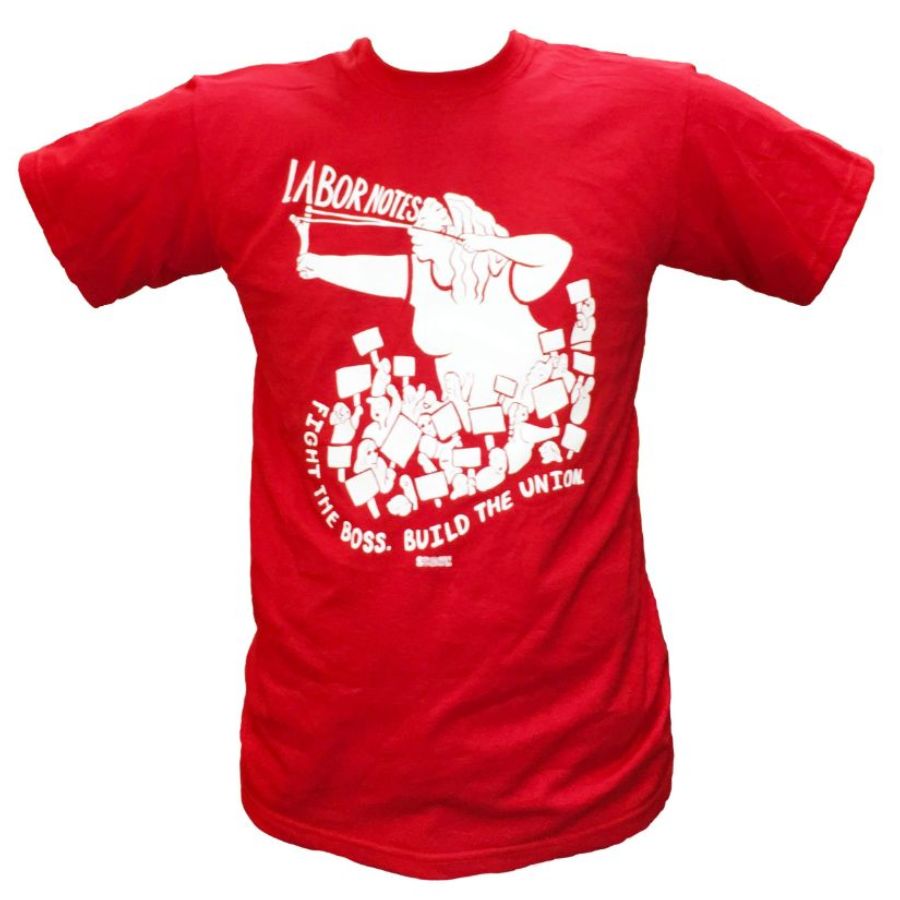 The meeting was a huge success. Nearly every carrier who worked that day showed up. We discussed ideas for fighting back, specific contract issues that had arisen, aspects of our jobs that we noticed were being neglected, Weingarten rights and when to request a steward, and how to stand up to management.
We all agreed that we would refuse to work off the clock and we would tend to all the important aspects of our work that were being neglected. For instance, we agreed to do full vehicle safety checks with a partner every morning, including properly disinfecting all frequently touched areas.
We agreed to deal properly with holds, forwards, and vacant addresses. We discussed how to fill out delayed mail reports and why it's important not to count on management to put down the correct numbers for us.
We agreed to work in a safe manner while on the route—taking care to apply and reapply sunscreen, stay properly hydrated, take bathroom breaks as needed, avoid hazardous shortcuts, wear seatbelts, and curb our tires when parking.
After the meeting when we marched in as one, right on time for work, the look on our supervisor's face was priceless.
Within one week of our refusing to work off the clock or be sped up, the whole system started to break. Management was forced to allow select carriers to do "clean-up days" where they were allowed to case all the mail that had piled up from previous days. When pushed on how clean-up days were determined, management's response was "I don't know. We have no guidance. I'm making this s--- up as I go along."
That week, we met again on the street corner before work for what we're now calling "Fightback Fridays." At this second meeting we discussed how management's loose approach to mail delays created an opening. We decided unanimously at that meeting to begin sorting all the mail we had available. We would take as long as it would take, unless management intervened to stop us. Should that happen, it would open up discussions at future meetings.
'JUST CASE IT ALL'
It has been more than three weeks since we began refusing to willingly participate in the outrageous plan to delay the mail. In a service talk, management basically conceded and instructed us to case all the mail; however, they said we still had to do it in 30 minutes. When pressed on what to do if it would take longer than 30 minutes, their response was to "just case it all."
We are now working in the same manner as we did before DeJoy was ever Postmaster General. Should management change its position, we're now in good condition to respond within the week with new tactics and methods for winning.
There is nothing exceptional about our station. In fact, until recently it had been a station with very limited union presence and a very low grievance output. Postal union stewards and activists throughout the country can build shop floor power to take on any challenge.
Travis Albert is a shop steward in Letter Carriers Branch 2 in Milwaukee, Wisconsin.
Read more: 'Postmaster DeLay' Takes One Step Back amid Media Scrutiny, Public Protest, and Worker Resistance