Tennessee Janitors Convince Target To Drop Dirty Cleaning Contractor
Retail janitors organizing with a Tennessee worker center got Target to drop a crooked cleaning contractor at all the state's stores. Now they're pressing Target to stop using Diversified Maintenance nationally.
"Diversified is a contractor that specifically targets the immigrant community," said Cruz (a janitor who prefers to use a single name) through an interpreter. "It offers us these jobs and then abuses us and does not pay us our fair wages."
Cruz is one of several members of the worker center, Workers' Dignity, who pressured Target. The company announced January 9 that it would no longer hire Diversified Maintenance in Tennessee, though it continues to use the Florida-based contractor at 400 other stores nationwide.
When he cleaned Target stores, Cruz said, Diversified stole part of his wages. The company repeatedly miscalculated his clock-in time, and often paid him through debit cards that sometimes just didn't work.
Wage theft wasn't the only problem for contracted workers at Target. Cruz said the store lacked proper supplies for workplace safety, such as gloves to use with chemical cleaners. The contractor supplied cars for employees to use for work, but then charged them a rental fee, claiming that the workers would eventually be able to purchase the vehicles.
Cruz also alleges that he was the victim of racist taunts from fellow workers, part of a general pattern of abuse at Target stores. "I felt very uncomfortable in the workplace as a brown person," he said. Cruz cites multiple instances in which Target employees would make fun of him and his fellow cleaning staff while they were working and step on recently cleaned areas of the store.
Diversified cleans at 9,000 locations across the country at a range of retailers. The contractor has cleaned Target stores since 2003.
RECOVERING STOLEN WAGES
Cruz was working for Diversified when he first met representatives of Workers' Dignity. With their assistance he wrote multiple letters to Target, held a protest in front of the store, and got Target's corporate lawyer to intercede with Diversified.
Eventually he secured $2,000 in back wages.
Since Workers' Dignity was founded in 2010, it has won $30,000 in back wages for 15 janitors who were employed by Diversified to clean at three big-box retailers.
Each time, workers sent letters to Diversified and to the retailer, made phone calls, and organized delegation visits to stores. In several instances, the workers were paid only after they led public protests in front of the stores.
Other workers who took similar steps were never paid back at all.
Most recently, last August Workers' Dignity brought forward the stories of two workers, Martha Lopez and Navor (who prefers to use a single name for his safety), demanding that Diversified pay them their wages.
Members repeatedly approached Diversified and Target in November by mail, by telephone, and in person. This time, though, they voted to make ending Target's relationship with Diversified a part of the campaign.
After a public demonstration at a Brentwood, Tennessee, Target location, the corporation finally met with the group at its headquarters in Minnesota. It agreed to cut ties with Diversified in Tennessee and conduct a national audit of its relationship with the contractor.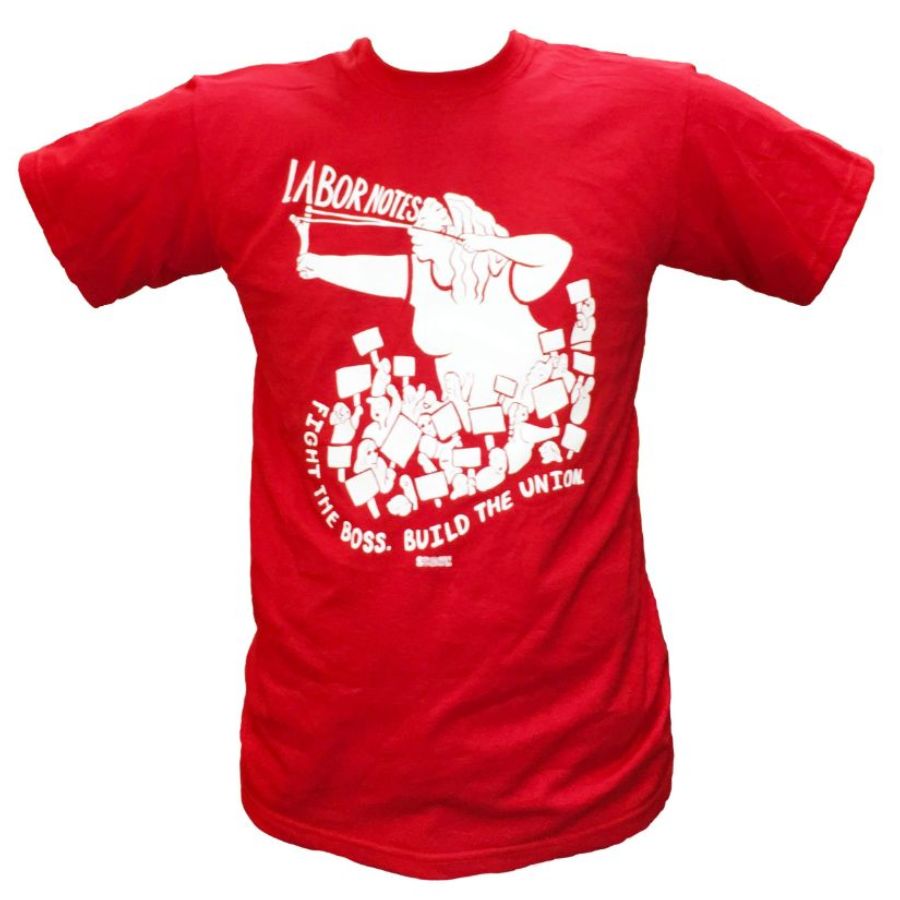 Unfortunately, Target wouldn't guarantee that the same Diversified employees who previously cleaned its stores in Tennessee could keep their jobs with the new contractor.
ENDING THE CONTRACT
Diversified has been the subject of many lawsuits alleging racist practices, retaliation, and stolen wages.
In one instance, the federal Equal Employment Opportunity Commission (EEOC) sued the contractor for deliberately not hiring Black workers to certain positions in the Maryland, Philadelphia, and Washington, D.C. areas. The company was also cited for using racial slurs against and otherwise harassing a Black janitorial supervisor and then retaliating against the employee through demotion, excessive workload, and denial of necessary tools and staff.
Cruz wants Target to stop doing business with Diversified nationwide.
That's what Workers' Dignity is pushing for next. The worker center said it has secured a commitment from Target to audit Diversified's operations in the 400 Target stores it has contracts with nationwide and to explore an independent, worker-led third-party monitoring process.
Independent monitoring initiatives have been used by unions and other worker organizations in arenas where subcontracting is prevalent, such as the manufacturing of licensed apparel for universities. These initiatives rely on third parties to ensure that conditions in the workplace are safe and fair.
But Workers' Dignity is pressing Target to participate in a worker-led initiative to ensure that the company is respecting cleaning staff's rights.
Workers' Dignity will be delivering letters to other stores contracting with Diversified, including Kohl's and Home Depot. It focused first on Target because of the number of cleaners who had raised wage theft issues at the chain.
BUILDING OFF THE PAST
Retail janitors are seen as particularly difficult to organize. There are only a few cleaning staff in each store and they are often spread out across a city, rather than being concentrated in a downtown area. SEIU's Justice for Janitors campaigns in various cities have won master agreements covering cleaners in downtown office buildings.
Further, big box stores frequently contract with cleaning companies like Diversified, which in turn may subcontract to even smaller businesses that can shut down or change ownership quickly—similar to conditions in the garment industry.
But there have been some organizing successes. In particular, Workers' Dignity built off previous work by the worker center Centro de Trabajadores Unidos en la Lucha (Center for Workers United in Struggle) in Minnesota, Target's home state.
After a four-year campaign that included multiple one-day strikes, in 2014 CTUL got Target to adopt a responsible cleaning contractor policy, the first of its kind in the industry. It included a commitment to protect workers' rights to form a union, safety committees with representatives chosen by the workers, and a guarantee of at least one day off per week.
Further organizing pushed Best Buy and Macy's to sign on. In 2016, 600 retail janitors, working for contractors who clean at these three retailers and control 60 percent of the Twin Cities' retail janitorial market, won union recognition with SEIU Local 26.
In the Tennessee case, CTUL helped to initiate and facilitate communication between Workers' Dignity and Target headquarters. CTUL has its own history with Diversified; in 2013, the worker center helped Twin Cities workers win a lawsuit for stolen overtime wages against the contractor.