Business-Backed 'Anti-Union Union' Falters at Volkswagen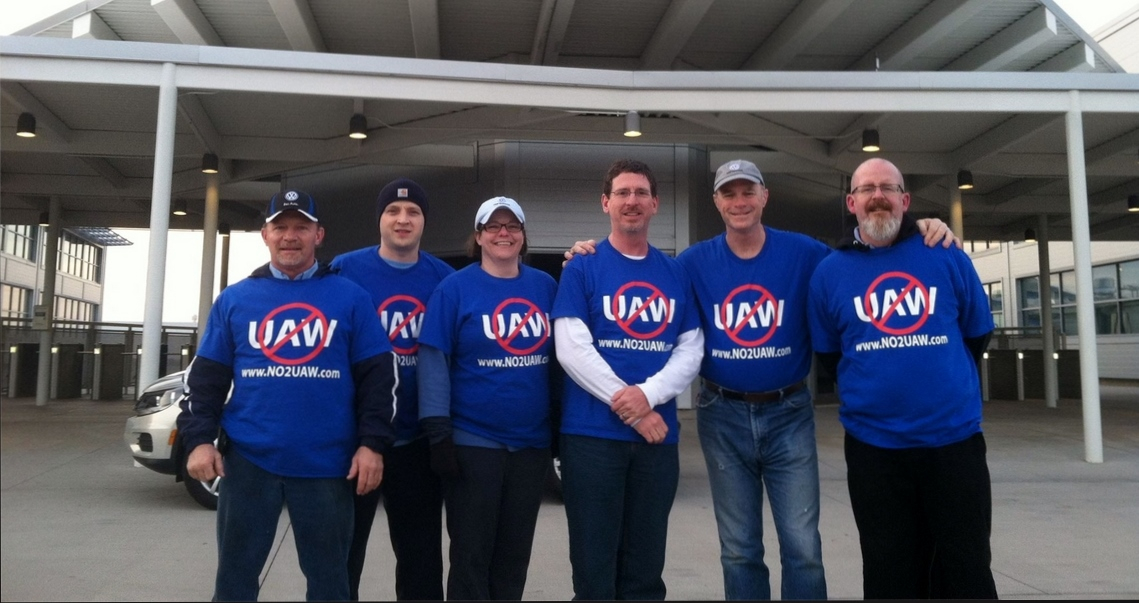 Tennessee's infamous anti-union union is fading away for lack of members. Will Volkswagen's rationale for keeping out a real union crumble with it?
The American Council of Employees, a business-financed rival to the United Auto Workers at Chattanooga's VW plant, no longer meets the minimum membership threshold to qualify for meetings with management as part of the company's so-called "Community Organization Engagement" policy.
VW's policy, launched in 2014, allows labor organizations representing workers to meet and confer with the company on a limited range of work-related topics. The more members you have, the more perks and meetings you get.
Under the policy, both ACE and UAW Local 42 submit their membership lists to be verified by third-party auditors. All hourly employees can be members of Local 42, but only a small skilled-trades bargaining unit has won a union recognition election.
As of the latest audit, ACE failed to qualify for the lowest tier. It could not prove it had a minimum of 15 percent of the workforce as active members.
Local 42, in contrast, has been verified repeatedly with a membership of over 45 percent. This qualifies the union for regular meetings with VW human resources personnel and senior management. The union has said consistently that it's membership is over 55 percent.
SHADOWY FINANCES
Anti-union workers launched ACE after the UAW lost a 2014 vote to represent VW's entire hourly workforce of 1,500 people. The group had sleek corporate branding, a furnished office near the VW plant, a website, shirts, and glossy fliers.
ACE's website touts its alleged independence: "A.C.E. will not accept funding from any organization or individual that would attempt to influence our decisions or independence."
But speaking on the record last year, the two founding members, Sean Moss and Mike Burton, opened up about where the group gets its money.
"We did receive donations from local business owners who saw what we were doing and appreciated it," said Moss, the group's founding president. "They want to be kept anonymous, but they are worried that the UAW will spread to more than Volkswagen."
Central to the creation of ACE, both said, was Maury Nicely.
Nicely is a lawyer whose firm specializes in advising employers on "union avoidance." In the lead-up to the failed union vote in 2014, he helped coordinate the efforts of anti-union workers, consultants, and politicians.
In an ordinary union drive, it's the employer who coughs up for anti-union propaganda. But in this case, VW had announced its neutrality. Meanwhile Nicely claimed he'd raised funds "in the low six figures" from the business community to finance the opposition in the union vote.
Nicely's law firm is listed as the registered agent for ACE in the state of Tennessee. And Burton and Moss said he was the one who connected ACE to its benefactors.
"When Nicely became our conduit legally, people knew how to reach out to him, and they did," said Burton, the founding secretary, who no longer works at Volkswagen.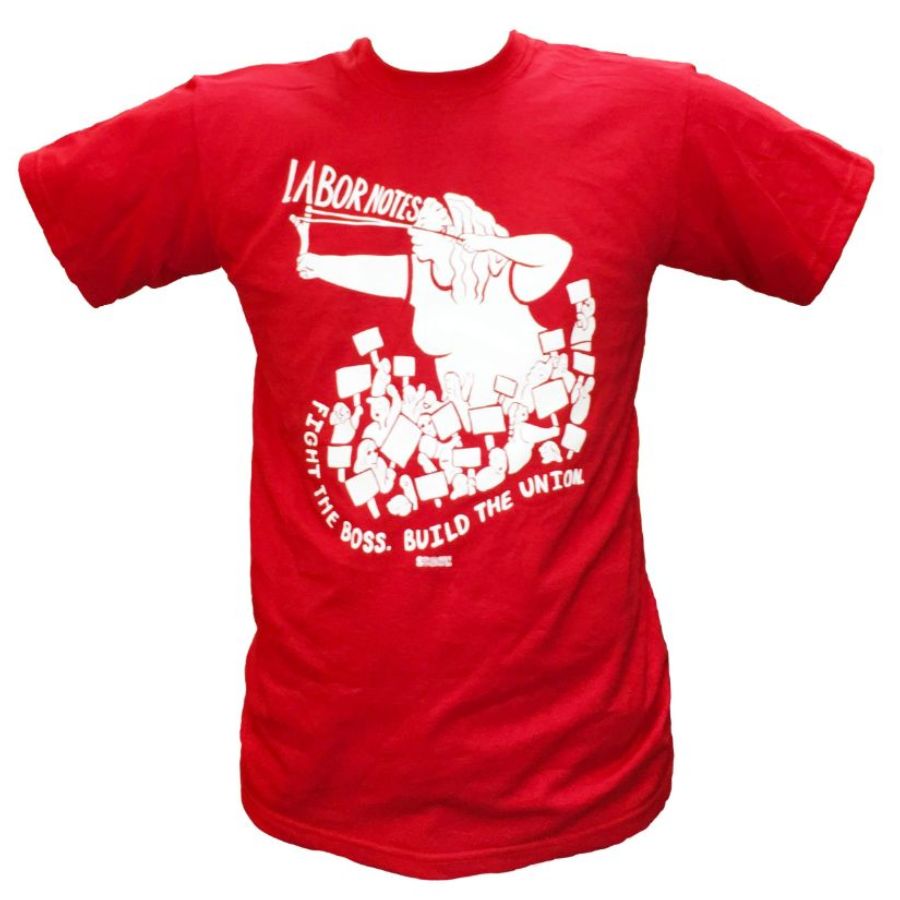 Nicely did not return a request for comment for this story.
The outside funding raises questions about ACE's claims to independence. The National Labor Relations Act makes it unlawful for an employer to interfere with or dominate a union.
"The business supporters win by keeping the UAW out," Burton said. "You just don't give money out of goodness of your heart."
KEEPING THE UAW OUT
Since the failed election, the UAW has pinned its hopes on its relationship with the German auto unions. Under Germany's Co-Determination Act, labor representatives make up half the board that legally oversees the whole multinational corporation of VW.
The German unions have joined the UAW in demanding that the company voluntarily recognize the union, which would result in exclusive representation.
But Volkswagen has been assailed from all sides. The company has come under intense pressure from Tennessee lawmakers not to recognize the union. ACE's role is to show a demand for an alternative to the UAW.
Exclusive representation is a U.S. legal concept that has no analog in Germany labor law. It's common there for multiple unions to exist in a workplace.
Faced with mounting pressure to appease both sides, the company created its unique internal labor policy in 2014. Eligible organizations "must exist for the primary purpose of representing employees and their interests to employers consistent with the National Labor Relations Act," the Engagement Policy says. "Volkswagen reserves the right to define and determine eligibility consistent with the National Labor Relations Act."
But given its financial backers, ACE's "primary purpose" may be very different. Burton said last year that ACE had been created to act as a wedge between the company and the UAW.
"The company played no role in founding ACE, so I can't comment on who is funding them," said Scott Wilson, VW's head of communication. "If we had credible information that an organization was out of compliance, we would look into it. But there is only one organization in. That is the UAW, and they are well within compliance."
TEETH IN A JAR
Last December, Local 42 won an election to represent a so-called "micro-unit" of 162 skilled trades workers at the VW plant. But Volkswagen has refused to bargain with that unit, in violation of federal labor law.
"I think it is obvious that VW does not really want the UAW," said Burton. "They want to put off any exclusive involvement with the UAW as long as possible."
VW claims it's not opposed to unionization—but is opposed to breaking up the factory into multiple bargaining units. "The company's stance is that, for our success, we want everyone deciding this as a group," said Wilson. "We are not looking to separate people."
But from Burton's perspective, ACE's ability to divide the workforce and keep VW from voluntarily recognizing the UAW is exactly what makes his group successful. The alternative union gives the employer cover to keep refusing to recognize the actual union.
"If we coexist with UAW," he said, "then we have taken out their teeth and put them in a jar, and they can't bite."