Walmart Workers Fast to Fight Closures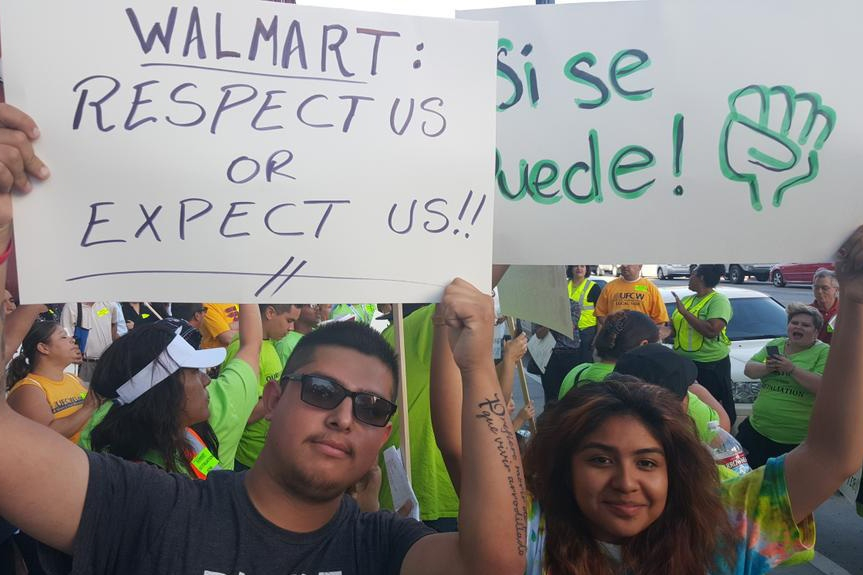 With tents and sleeping bags in tow, workers set up camp outside a Los Angeles Walmart this week and held a one-day fast to protest the corporation's retaliation against their organizing.
Walmart recently closed five stores, including one in Pico Rivera, California, where workers were especially active in OUR Walmart, the Food and Commercial Workers-backed effort to boost standards at the retail giant.
Walmart management asserted the stores were having plumbing issues. But workers said the Pico Rivera closure was retaliation for their organizing. The UFCW has filed unfair labor practice charges with the NLRB, and workers are keeping up protests despite some recent cuts to the campaign's funding.
Evelin Cruz was an activist at the Pico Rivera store. She was fired from the store in November, before the closure, "due to my activism," she says. Since then, she's dedicated her time to supporting organizing at Walmart.
On April 13, workers at the Pico Rivera store were pulled into a meeting at 1 p.m. According to Cruz, "management told them it would close at 7 p.m. and they would lose their work."
Twenty-two hundred workers lost their jobs in the five closures. Their two months of severance pay is about to run out, and despite promises of relocation and transfers, few have been given new positions. "Just those in good with management," says Cruz.
"We would like every employee that was laid off to be reinstated with their full benefits, hours, seniority, wages," said Martha Sellers, who works at another area Walmart.
On May 27, Cruz and Sellers were joined by 30 Walmart workers—some current, some recently fired—as they set up camp across the street from a still-open Los Angeles Walmart store, ironically located on Cesar Chavez Street.
HUNGER STRIKE
Sellers is coming up on 13 years working for Walmart. She was one of the activists not only camping out in front of the store, but also taking part in a 24-hour fast.
The fast isn't just for publicity. "It's a representation of starvation labor," said Sellers.
When her husband died, Sellers "was begging for hours to make more money," but managers kept hours sparse and wages stayed low. "Every paycheck I decide whether I'll pay my rent, buy groceries, or which bill to pay," said Sellers. She estimates 90 percent of her co-workers are on food stamps.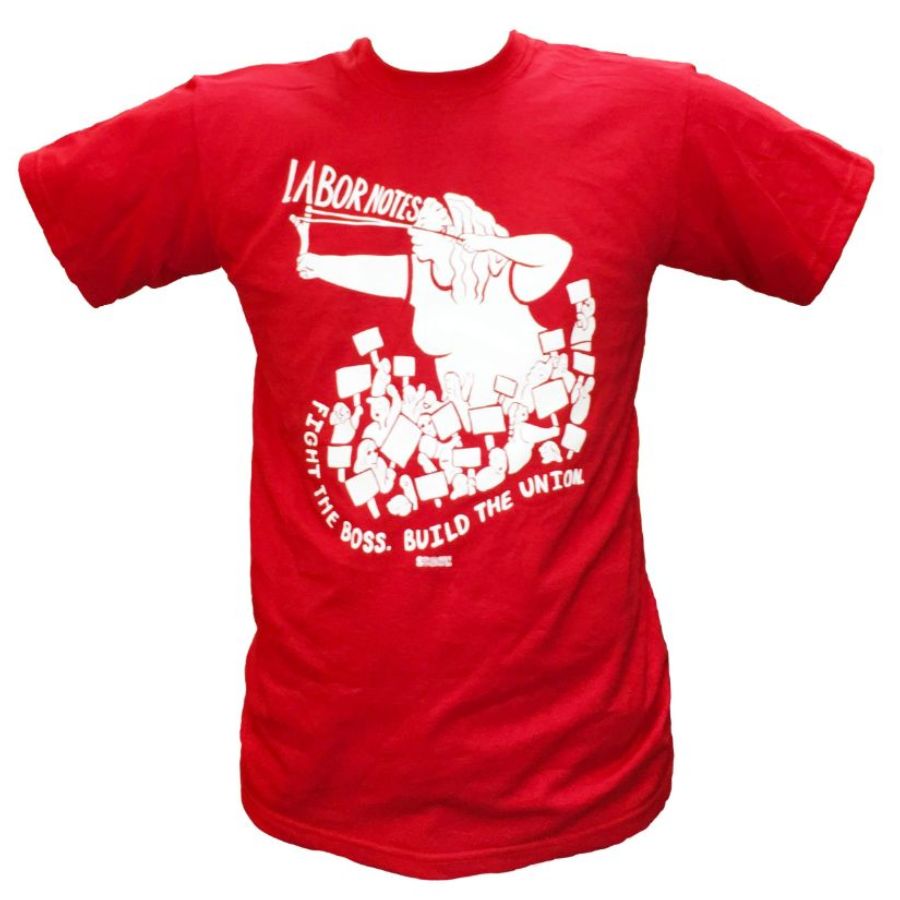 "The fast is to show Walmart that this is what they're driving people to—hunger," explained Cruz.
GOT ORGANIZERS?
The 24-hour action culminated in a march to the store, where workers were joined by community and labor supporters.
But the support from the union that has underwritten the entire organizing project—the United Food and Commercial Workers—is thinning.
The new national union president has cut the funding to support OUR Walmart by 60 percent.
The cut has "affected the amount of organizers on the ground," said Cruz. "But we're still determined to change this company." She said the cuts "only motivated us more to step up and organize workers… it's more of a drive for us to do it for ourselves."
Salomon Fuentes, a local Walmart worker with nine years at another nearby store, is concerned about the impact Walmart has on the rest of the industry. He says that if they don't change Walmart, "it's going to set a standard for the future for other companies," many of them represented by the UFCW.
Sellers says the OUR Walmart organizer who once walked the aisles at her store has been transferred to another campaign. But she doesn't see it as a big problem.
"Since his transfer, I do the walk-through alone, and when I have a problem I call another organizer."
She does anticipate some financial trouble "when we need to rent a truck or a bus." With workers earning incredibly low wages, "we can't even chip in the resources." But that means "we just have to do a little more local coordinating ourselves,"
The store closures and claims of retaliation are spurring other Walmart workers into action, says Sellers. "Co-workers are going, 'well, what if they close this one?' And that's motivating folks to get involved."