Vermont Betrayal: Governor Turns the Hose on Workers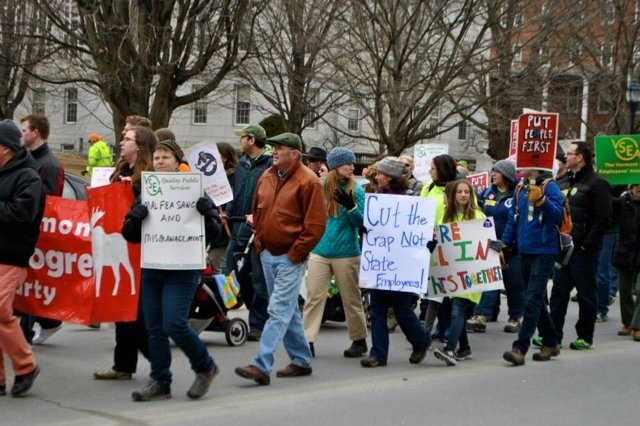 Abandoning universal health care, as it turned out, was only the opening shot in Vermont Governor Peter Shumlin's barrage against working people this year.
When the governor announced in December that he was pulling the plug on Green Mountain Care, national opponents cheered. "By admitting that single payer will make health care both more expensive and less efficient," crowed the Wall Street Journal, "[Shumlin] has shown other states what not to do."
But in reality, "Shumlin's decision was political, not economic," said Vermont Workers' Center Director James Haslam.
The health care law had stipulated that the governor's funding plan must be equitable, with business and the wealthy shouldering their shares.
As University of Massachusetts economist Gerald Friedman put it, "Peter Shumlin was scared of raising taxes on business and the rich."
Can Vermont's Plan Be Saved?
Act 48, the 2011 law that
committed Vermont to a universal, publicly financed health care system, is still on the books.
The law mandated that Governor Shumlin come up with a financing proposal by January 2013. Two years late, it was finally supposed to be presented to the legislature this January. Several financing proposals were made, but the governor declared none was sustainable and refused to propose any.
An amendment presented to the Senate would tell the Green Mountain Care Board to examine a minimum of four public financing proposals, including one from the Vermont Workers' Center, and bring back a report to the legislature.
Big business, meanwhile, still sees Act 48 as a threat, and is trying to repeal it.
– Traven Leyshon
BAD BUDGET
The Democratic governor and Democrat-controlled legislature are pushing steep budget cuts, too.
Turns out Shumlin really meant what he's been saying all along—that he's a fiscal conservative—despite the wishful thinkers who held out hope that he was just saving his political capital for health care.
The sense of betrayal runs as deep among state workers and teachers as it does among health care campaigners.
Cuts would hit libraries, prison education, low-income weatherization and heating assistance, and services for veterans and people with disabilities. Public schools would be shuttered, and arbitrary caps imposed on local education spending.
"Those needing 911 dispatching will lose," says Vermont State Employees Association staffer Adam Norton. "At-risk children will lose. Homeless Vermonters will lose. Vermonters with mental disabilities will lose. The losers will be all the people who rely on public services."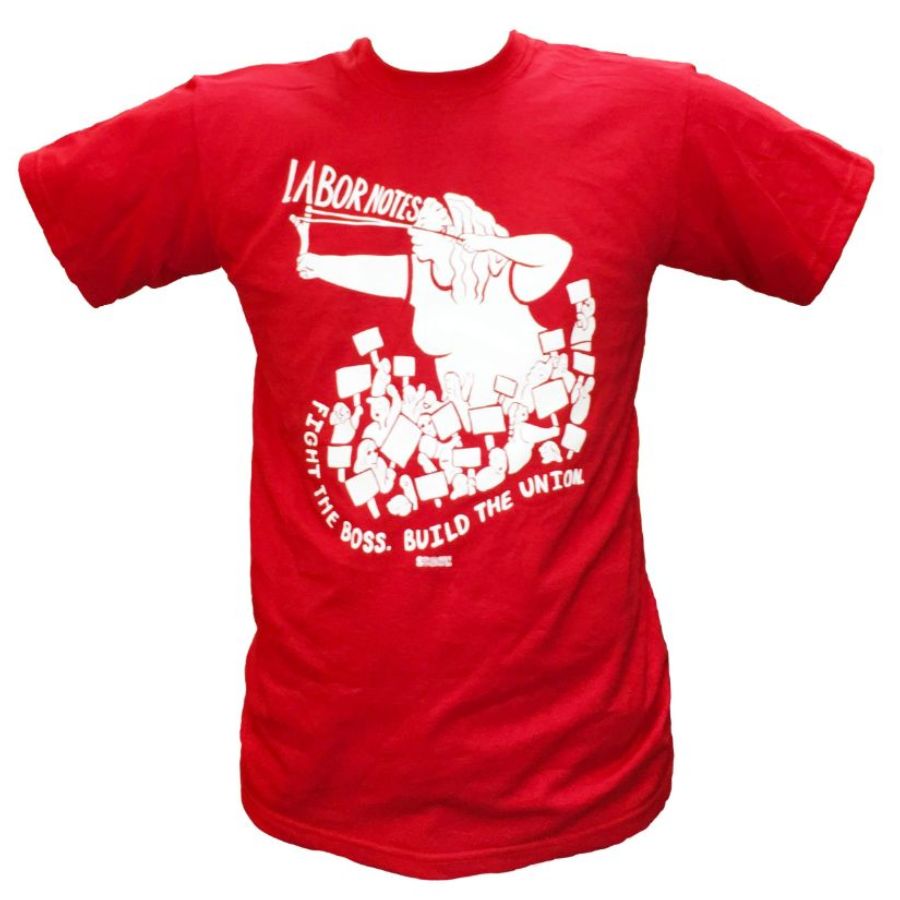 Written into the budget bill is a threat to continue the same assault next year.
Meanwhile, the governor is strong-arming VSEA to open its contract to $10.8 million in givebacks. If the union doesn't make major concessions, he's threatening 345 layoffs by July 1.
"Today the state employees said 'just raise taxes on hardworking Vermonters,'" Shumlin told a reporter after an April 11 rally. What the VSEA and others have actually proposed is ending tax breaks that primarily benefit the rich.
Vermont's effective tax rate on the wealthy has declined for decades, so taxes take a smaller percentage of income from those at the top than from those in the middle and bottom.
The governor and anti-labor Democrats are also working with Republicans on a bill to ban teachers' strikes. Vermont NEA spokesperson Darren Allen called it the "most anti-union, anti-labor, disrespectful-to-teachers bill we've seen in Vermont." The legislation was defeated in the House, but the Senate is working on resurrecting it.
Read More: Sit-In for Universal Care
Several hundred frustrated health care reform advocates showed up at the governor's January 8 inauguration in Montpelier—and they weren't there to applaud.
Instead they staged a sit-in at the state capitol, chanting and singing, unfurling banners and refusing to leave...
NEW ENERGY
Given this siege, it's no surprise that labor's relationship with the Democratic Party is more strained than ever before.
Unions here are drawing the conclusion that we need to run our own candidates. The existing Vermont Progressive Party, which now has nine state legislators, could become the vehicle.
And in the face of these assaults, Vermont's labor movement is showing new energy. Winning strikes by Burlington bus drivers last year and FairPoint telecom workers this year have made people more confident.
Members are coming out who've never been to a demonstration before. Five hundred marched through the state capitol April 11 against the budget cuts, carrying signs like "My back hurts from balancing the budgets." Momentum is building for a bigger demonstration on May Day.
The VSEA has spent the past few years refocusing on workplace organizing. Frustrated members argued the old "collective begging" approach—relying on union officials' relationships with politicians—wasn't working.
State employees have "given up wages, they've given up benefits, they've taken freezes, furlough days," says VSEA's Doug Gibson, "and frankly they're tired of it now." The union's current campaign is called Fight Back! Save Our Services! It involves worksite meetings, petitions, mass lobbying, and pickets at the governor's public events.
To put universal health care back on the agenda and tax Vermont's rich, it will take more than lobbying and rallies. It will take collective action in our workplaces, and yes, a party of our own. The legislature adjourns in mid-May—but we're in it for the long haul.
Traven Leyshon is part of the leadership teams at the Vermont AFL-CIO and the Vermont Workers' Center.