Jobs Gone Bad: Reality TV Workers Organize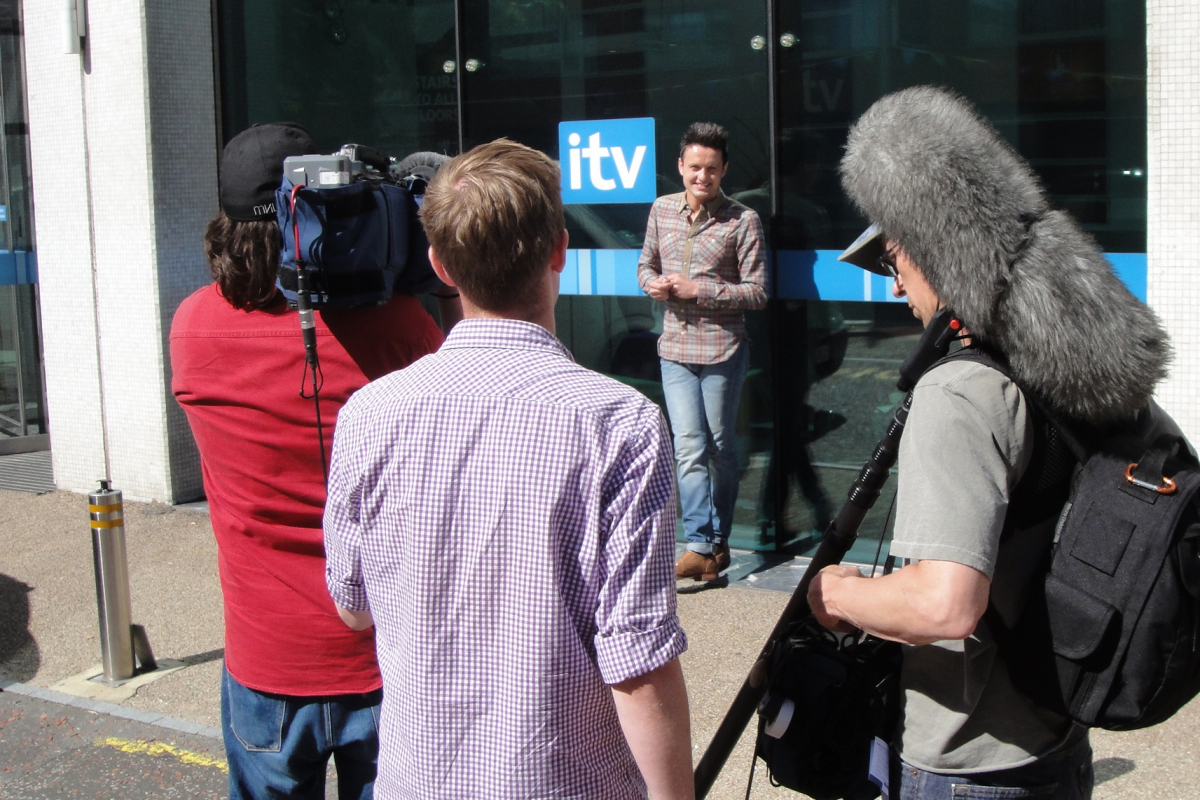 Tricky bosses, faked timecards, excruciating hours, dangerous scrapes… It sounds like fodder for a reality TV show, perhaps "America's Next Worst Job."
But workers say these are the conditions in reality TV itself, known more formally as the nonfiction television industry.
"We are told to be loyal, that this is normal," said Lauren Veloski of the long unpaid hours she worked for several production companies. "You should anticipate that your workday will be 12 hours long," one employer informed her.
Veloski said she and her co-workers were required to fake timecards saying they worked from 10 a.m. to 6 p.m. In fact, she said, she often worked past midnight, even until dawn.
The companies didn't pay a penny of overtime. Indeed, the extra work was entirely unpaid in most cases.
Employees also said the companies, in turn, have no loyalty to their workers, sometimes putting them in dangerous situations.
"They don't care about safety at all. People climb mountains, do things that are unsafe. If they get hurt they [the employers] don't answer their phone calls or hire them again," said 30-year industry veteran Helen Smith, who asked me not to use her real name for fear of retaliation.
The Writers Guild is wading into this swamp, trying to elevate work standards in an industry that's famously haphazard and exploitative.
Consolidating
Reality TV now accounts for a quarter of the workers in TV production, including 15,000 workers in New York City. Of those, the Guild is organizing 2,000 writer-producers.
"Not everyone is aware that the shows we watch don't just unfold in real time while the camera is running," said Writers Guild of America East director Lowell Peterson.
Instead, writer-producers write the narrative arcs of each season, craft storylines, and write narration. "Yes, sometimes they even write the dialog," he said.
Ten years ago, reality TV was even more like the Wild West, with a large number of unstable employers. But a series of recent mergers has made the industry a better bet for organizers. "Before that, collective bargaining would have been very difficult," Peterson said.
It's also more profitable than ever, with reality show-heavy networks like TLC and Discovery making profit margins well above 50 percent, a union analysis says.
The production companies themselves are being bought up for substantial sums by bigger companies, including many based overseas. British media company ITV just paid $360 million for Leftfield Entertainment, which produces the top reality show "Pawn Stars."
ITV also recently acquired Gurney, which makes "Duck Dynasty," and the companies producing "Marriage Boot Camp," "Celebrity Home Raiders," and "Cake Boss."
Not Independent
To plump up profits still more, employers are demanding "ever-shorter schedules and ever-longer hours," said David Van Taylor, a 25-year industry veteran, at a recent New York City Council hearing.
Most reality TV writer-producers work in short stints for shows, getting classified either as independent contractors or as employees who are overtime-exempt—though they clearly don't fit the legal definition.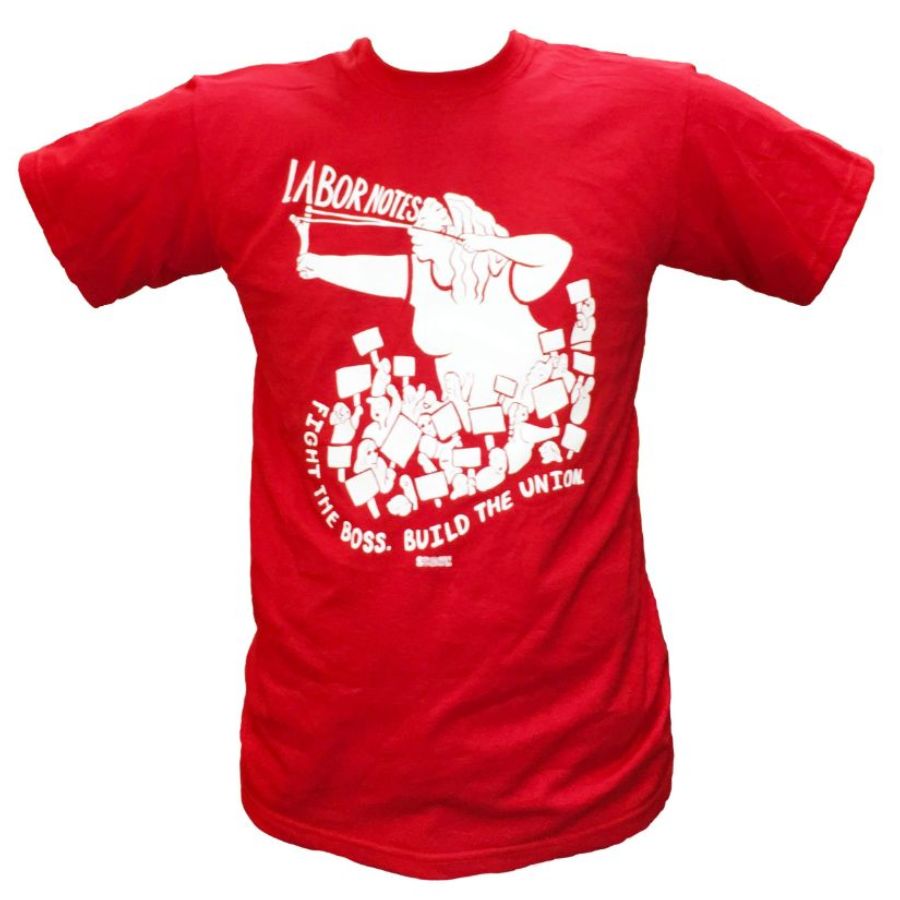 That means companies get away with paying a flat rate with no overtime pay at all, never mind overtime premium. "When I work on the weekend to meet these deadlines, there's no extra pay for that," said Taylor.
But there's pressure to put in the hours anyway because the job is so insecure. "If don't meet the deadline, I get the reputation of someone who doesn't deliver," he said. "I have to get a new gig every 12 weeks. That reputation would be very dangerous to my livelihood."
He said some shows that used to be developed in nine weeks are now being expected to wrap in six.
Pay has also gone down, from $2,500 a week two decades ago to $1,000 or less, Smith said. For a 100-hour week (about seven 14-hour days), which workers said was not unusual, that works out to $10 an hour.
Union Push
Meanwhile in the unionized, script-based segment of TV production, said Peterson, most scriptwriters are paid well and get health care, vacations, pensions, and residuals when the shows are replayed.
"A lot of people don't know how good it can be," said Smith, who worked union shows before she worked non-union.
The Guild has spent four years trying to bring that alternate reality to New York's nonfiction TV employers. So far three shops, accounting for around 500 workers, have won contracts. Another company is in negotiation, and two others are fighting elections before the National Labor Relations Board.
The prospect of being hauled into court for wage theft has helped encourage some employers to submit to elections.
Because the gigs are so short-term, the labor board includes in the election vote anyone who has worked a substantial time for the employer in the past year, said Guild organizer Justin Molito. This is good news for the union, because it means many of those voting don't have to face a boss every day telling them to vote no.
Health Care, Finally
The union hopes to win enough density in the industry to create an umbrella contract, like the one that governs scripted shows, said Molito.
Meanwhile, the shops with contracts have seen big improvements in their conditions, although not up to the level of scripted shows, Peterson said: "We just don't have the density yet."
Even the threat of organizing has helped. In the same meeting where company managers announced that the Writers Guild had filed for an election, Taylor said, they also announced that workers would get health insurance for the first time.
Workers are asking New York's City Council to create at least a voluntary code of conduct for the industry. They also want to make sure that when reality TV companies come looking for a tax handout, public officials are aware of the dire working conditions and rampant wage theft.
Testifiers at the June 25 hearing acknowledged that some of their work does not have the cachet of scripted dramas. According to Smith, "Duck Dynasty" writers reworked scripts from the 1960's sitcom "The Beverly Hillbillies."
"Some of the shows are frivolous and throwaway, no kidding," said Veloski, but "these are hard-working people."
"Well, quality is not really a union issue," said Smith, sighing.