SEIU Wins Again at Kaiser, But Militant Minority Grows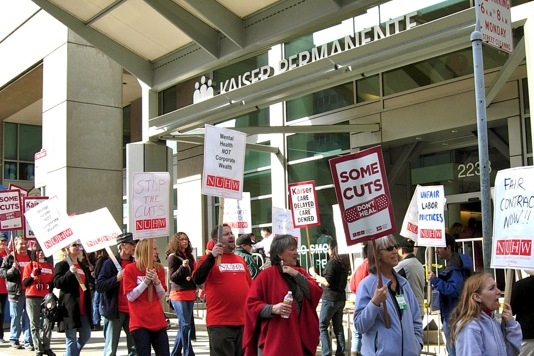 When the Service Employees first defeated the National Union of Healthcare Workers at California's Kaiser Permanente health system in 2010, SEIU leader Dave Regan proclaimed, "NUHW is now, for all intents and purposes, irrelevant."
Down, yes, but not out. Rank-and-file NUHW supporters among Kaiser's 45,000 service and technical workers remained alive and kicking around the state. And the union tried to buck the concession bargaining tide in its 21 health care units composed of defectors from SEIU or previously unrepresented workers.
But when the votes were tallied in the Kaiser re-run May 2, NUHW support had increased only 15 percent, and SEIU won again, 18,844 to 13,101.
With strong financial backing from its new affiliation partner, the California Nurses Association, NUHW had campaigned on the need to resist SEIU's givebacks to Kaiser.
Since NUHW broke away from SEIU after a 2009 trusteeship, the new union has won bargaining rights for 4,000 Kaiser workers in five smaller professional and technical units who could switch unions more easily.
All are still in protracted negotiations with Kaiser—which has stonewalled the new union, giving SEIU a powerful talking point in the election. One group of NUHW optical workers is now voting whether to decertify.
NUHW and CNA held short statewide strikes in 2011 and 2012 to protest management demands for givebacks from the optical workers and others. SEIU urged its members to cross those picket lines—and denounced NUHW as strike-happy.
In SEIU's victory statement, Regan called on NUHW and CNA "to focus on organizing non-union workers instead of attacking people who already are in a union and have the best contract in the country."
MORE RED-T-SHIRT DAYS
Hundreds of Kaiser workers who gathered for a hoped-for NUHW victory party didn't dissolve into tears.
Instead, the roomful of red-T-shirt-wearers began an impromptu speak-out about how a militant minority, trapped in a management-oriented union, could continue their struggle to replace it with something better. As posed by one activist, the question facing everyone was, "What are we going to do tomorrow?"
In some facilities, NUHW has majority support. "In Orange County, we tripled the support for NUHW," said Roberto Alvarez, a 17-year X-ray technician. "So it was a great leap forward for us there. We know what the future is with SEIU, so what we have to do now is keep on fighting."
That future, according to Alvarez and others, will include deterioration of working conditions, weak enforcement of the "best contract in the country," and, they predict, major givebacks on pensions, job security, and medical coverage for active employees.
SEIU has already negotiated benefit takeaways with profitable Kaiser competitors like Sutter, Dignity Healthcare, and the Daughters of Charity.
"My theory is that SEIU has promised Kaiser a lot of stuff, cuts that are coming down sooner or later, now that the election is out of the way," Alvarez said.
In some Kaiser locations, NUHW supporters continued to schedule red-T-shirt days, to demonstrate their solidarity on the job. More than 150 workers from several dozen Kaiser locations, CNA nurses, and union staffers met May 11 to plan post-election strategy.
WHAT NOW?
The usual strategy, when rank and filers want to resist concessions and change the direction of their union, is to replace the incumbent leadership. Elect new stewards and local officers willing to put up a fight.
But NUHW supporters see few opportunities to do that within the new structure of SEIU's statewide local, United Healthcare Workers West (UHW). When UHW was put under trusteeship in 2009, hundreds of its strongest activists resigned or were removed as stewards and "contract specialists." Bargaining become a much less open process, with little or no membership mobilization or education about contract issues.
When Kaiser workers have tried to replace elected or appointed stewards who failed to pursue grievances, their recall petitions have been thwarted by UHW staffers who throw various process hurdles in the way.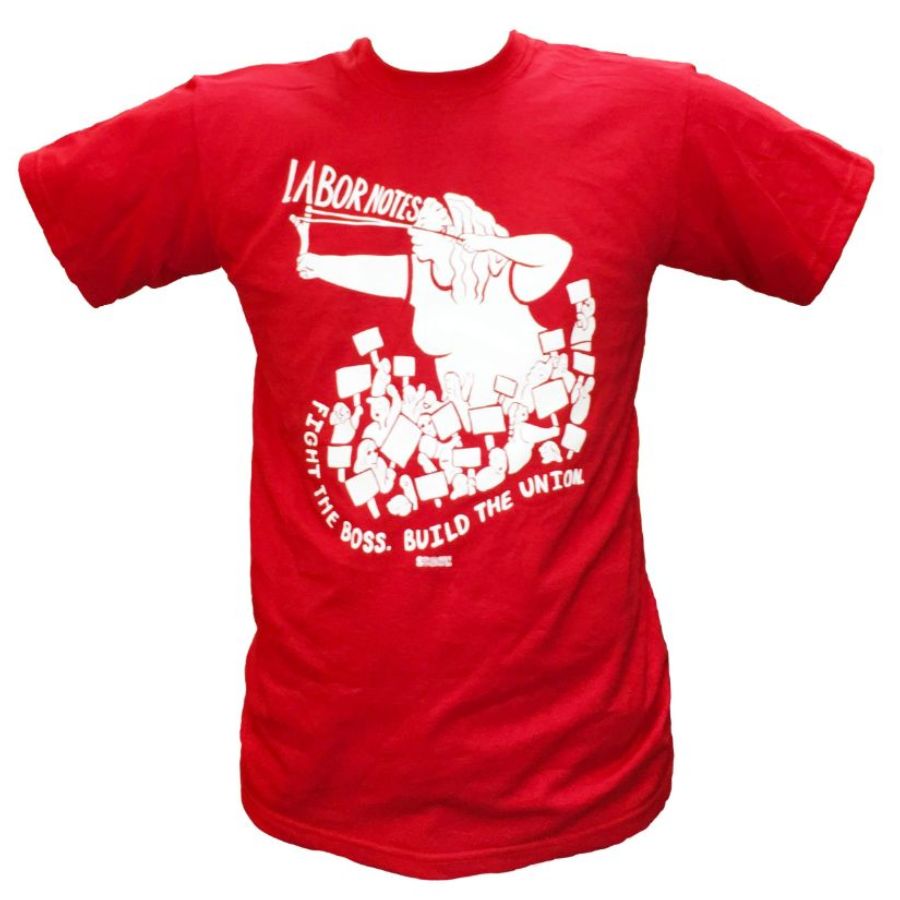 Although no longer stewards themselves, many NUHW supporters sidelined by the trusteeship are still informal leaders in their worksites; co-workers come to them for advice about job problems and information about their rights.
NUHW activism at Kaiser may now take the form of more systematic organizing around shop floor issues downplayed or ignored by SEIU.
WHAT HAPPENED?
In the re-run election, NUHW organizers believed they had made great progress in overcoming SEIU's efforts to make members fearful about the consequences of switching unions.
Pre-election assessments by NUHW supporters showed 18,000 to 19,000 workers ready to vote against SEIU this time—an estimate that proved to be off by more than 5,000. NUHW President Sal Rosselli said he was "stunned" by the results.
Many workers again opted for the security of the status quo in the form of their existing contract, which does not expire for another two years.
Changing unions would have meant negotiating a new contract right away, and possibly having to engage in the kind of strikes that NUHW and CNA conducted in the last two years. (The terms of the existing SEIU-Kaiser agreement would have remained in effect during bargaining.)
"There was no way NUHW or CNA could convince us to give up our great wages, health coverage, pension and job security, especially since NUHW has been unable to bargain a contract at Kaiser for more than three years," said Cleto Delizo, a worker from Sacramento quoted by SEIU post-election.
NUHW supporters predict a greater shift of support their way if SEIU agrees to more medical or pension changes that would hurt more working members.
"The people must rise to the occasion for change to occur, and maybe in this case, they must be impacted a little more to acquire that courage," wrote NUHW supporter Therron King on Facebook.
RN CONNECTION
Some CNA activists predict Kaiser may now feel emboldened to intensify its "offensive against nurses" in the run-up to their own contract talks next year. Already, one rep reports, RNs face daily hassles over Kaiser's punitive attendance policy, plus increased workloads due to understaffing.
However, CNA believes the widespread activity of its 17,000 Kaiser members to support the service and technical workers provided a kind of "boot camp" for their own 2014 contract campaign.
"Nurses gained far greater unity among themselves to fight Kaiser than any bargaining prep would offer," CNA Executive Director Rose Ann DeMoro observed.
For NUHW to pursue a "minority union" organizing approach while awaiting the next decertification window period, when SEIU's contract with Kaiser expires in 2015, will require a further commitment of CNA resources.
The Wall Street Journal estimated CNA backing for NUHW this year totaled $4 million—on top of $2 million in loans when the union was founded in 2009. SEIU's Regan acknowledged his union spent $4-$5 million on the campaign.
Hospital-level committees of NUHW supporters will now shift their focus from electioneering to day-to-day organizing around workplace issues.
"We've got to stay organized, support each other, and remain defiant," said George Wong of San Francisco. "There's going to be another day."
Steve Early worked as a union organizer and negotiator for the Communications Workers of America for 27 years. He is the author of The Civil Wars in U.S. Labor, from Haymarket Books, which recounts earlier rounds of health care union conflict in California.