Saving a Hospital, Keeping Profit Out of Patient Care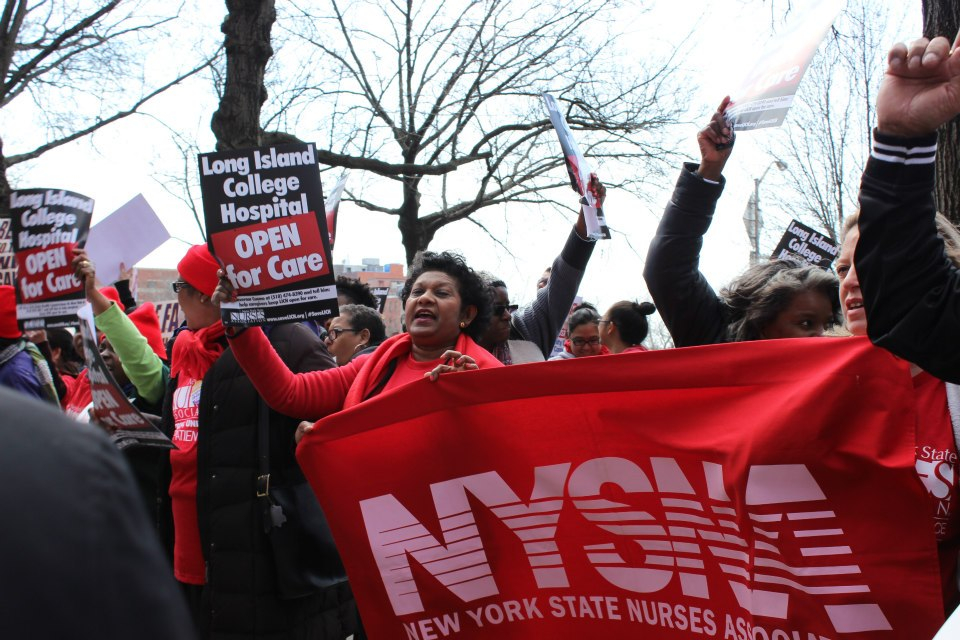 The New York State Nurses Association (NYSNA) is in the fight of our lives—to save Long Island College Hospital, and to stop for-profit companies from taking over New York patient care.
LICH has served patients across Brooklyn for more than 150 years. It's the last emergency room in Brooklyn before you cross the bridge to Manhattan. That location gives it a property value pegged at up to $500 million by real estate developers and brokers, who are plotting to build high-rises with multi-million dollar views of the Manhattan skyline.
When the hospital's owner, the State University of New York's Downstate Medical Center, started talking closure, NYSNA exposed the facts: The hospital's financial crisis was a result of gross mismanagement. It was plundered first by a previous owner, then by SUNY Downstate, which continued the pattern when it acquired the hospital in 2010.
A January New York Times article put it clearly: "As SUNY Downstate Medical Center bled money over the past few years, 15 of the hospital's top administrators were paid taxpayer-financed salaries over $200,000, while nearly 500 lower-paid employees were sent layoff notices, according to a state comptroller's audit."
NYSNA nurses have responded by exposing the real estate interests lurking behind SUNY's claims and engaging the community in a strong coalition to keep the hospital open for care.
Organizing Patients
Nurses braved cold weather standing in front of subway stations, restaurants, and grocery stores during rush hour to leaflet about the hospital.
We met with community organizations in areas that would be hurt if LICH were to close, which include areas that are predominantly low-income, minority, and medically underserved.
At rallies and press conferences, we spoke out against Wall Street pulling strings in the state capital to drown out patient and community voices in the public debate over LICH.
We packed the room when the SUNY board of trustees held a hearing to decide LICH's future. We were joined by doctors, caregivers, patients, and elected and community leaders, all telling them that the hospital is vital to Brooklyn patients. LICH saves lives—plain and simple.
The trustees held a closed-door executive session before the hearing, in violation of New York's Open Meetings law. So when they voted to close our hospital, we filed for and won a temporary restraining order, a court victory born from our collective action.
That collective action eventually led to the court's ruling the vote unlawful.
But as union activists, we know legal tactics are only part of our strategy to keep our hospital open. What will be decisive is our movement.
We took four busloads of RNs to the state capital, Albany. NYSNA nurses marched inside Empire State Plaza and rallied at the front door of the Department of Health, which has the authority to approve or reject any proposed changes to New York hospitals.
We started petition, letter-writing, and phone call campaigns calling on the Department to keep Brooklyn community hospitals open for care.
When SUNY conducted another vote to close LICH in March, we won another temporary restraining order barring any move to close our hospital—this time including the Department of Health and the state Health Commissioner among the respondents.
With each victory, our movement grows larger and our fight stronger. After the second restraining order was issued, hundreds of us marched from the Red Hook neighborhood to the hospital. LICH is the closest primary and acute care facility for Red Hook, which is a direly medically underserved area.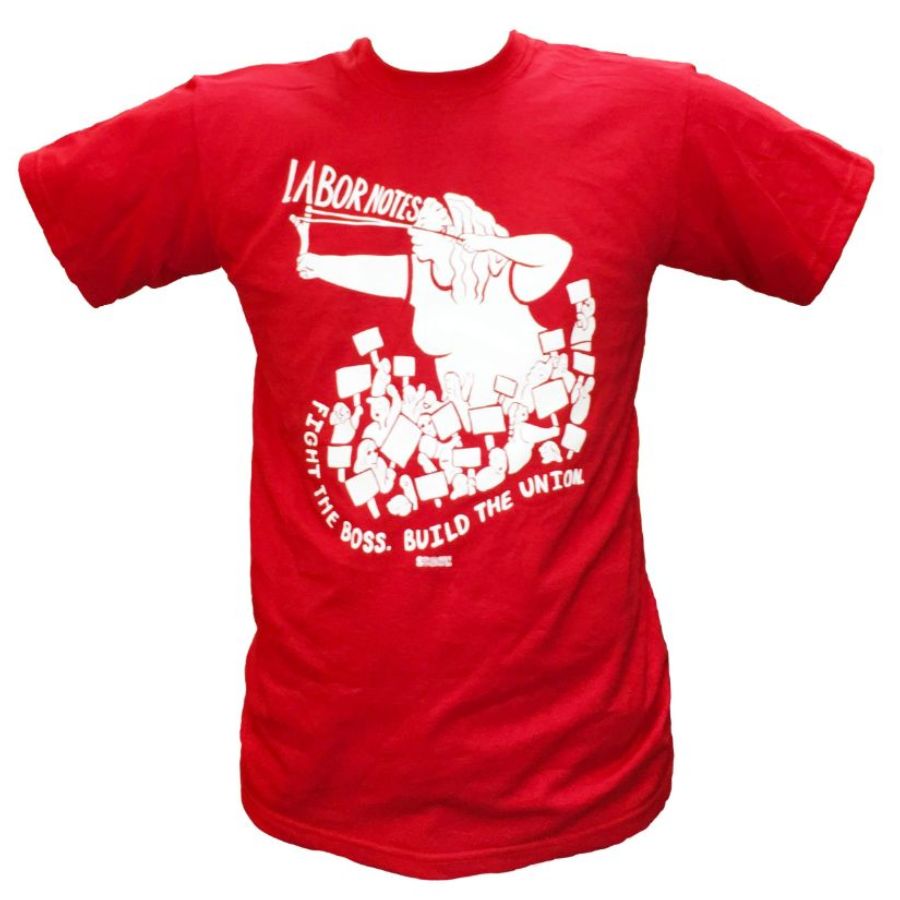 And our movement has shown how the fight to save LICH and other struggling hospitals in Brooklyn is linked to a bigger problem: the corporate takeover of health care.
Fighting Corporate Takeover of Patient Care
SUNY's push to close our hospital is aligned with a growing trend to integrate profit-making corporations into public health care across the country. SUNY's vote to close the hospital came at a time when the proposed New York state budget included the building of a for-profit hospital pilot project in the borough.
There are currently no for-profit hospitals in New York state.
Our fight to save LICH is part of a larger fight to protect New York health care from this dangerous trend. All over the country, for-profit hospitals are failing patients.
The contrast can be seen in the results of Hurricanes Katrina and Sandy. At Memorial Medical Center in New Orleans in 2005, when floodwaters entered the hospital, staffers were forced to stage their own evacuation, with no support from the facility's corporate owner, Tenet Healthcare. They had no choice but to abandon patients in their beds with big doses of morphine. Many died.
When Sandy hit New York, the storm caused a power outage at Bellevue, the city's flagship public hospital. Nurses evacuated more than 700 critical and acute-care patients, including infants attached to ventilators, through darkened corridors and stairwells in the 20-story building.
Not one patient was left behind. Not one patient died.
At LICH, we didn't think twice about opening our doors to patients who had been evacuated from Bellevue and Coney Island Hospitals and providing uninterrupted care, even under the most difficult conditions.
It's no wonder that a Duke University study found that patient mortality rates spike when for-profit investors take over hospitals. It's hard to provide quality services when your bosses are investors willing to sacrifice patient care for the bottom line.
For our union, fighting for-profit health care meant sending busloads of patients, caregivers, and doctors to Albany to speak out against the for-profit pilot project, at the State Assembly and the Senate.
We won round one. Thanks to our member-driven, community-based campaign, the for-profit pilot project was dropped from the state budget.
Stephen Berger, an investment banker, told the New York Times it will be "much harder" to allow for-profits to take over New York patient care. But, he warned: "it doesn't mean we're not going to find a way to work around it."
NYSNA nurses will remain vigilant to keep profit-mongers out of New York health care.
For years, NYSNA was not an activist union. Some of our elected leaders were nurse managers. But in 2011, we elected new grassroots leaders. Many got their training at Labor Notes conferences. Last year, we voted in new democratic bylaws.
Our union is united and active like never before. I see that at my hospital.
Linda O'Neil is an ICU nurse at Long Island College Hospital and lives in Brooklyn.