Heartbreak in the Heartland: Voices from Wisconsin
Tom Barrett got 154,000 more votes against Scott Walker yesterday than in 2010, but it wasn't enough, because Walker got 202,000 more votes than last time around. In 2010, he beat Barrett 52-47 percent, by 125,000 votes. This time, he beat Barrett 53-46 percent, by 173,000 votes.
We're sharing some immediate reactions to the defeat in Wisconsin. Please join in and add your comments below.
What Happened in Wisconsin, and Why?
by David Nack
Why did Scott Walker comfortably defeat the recall by better than 53 to 46 percent? With so much energy and effort by thousands of workers, activists, students, and young people going into the Wisconsin Uprising, why did this movement fail to achieve its prime immediate political goal? How did Walker persuade 38 percent of members of union households to vote for him?
Walker's huge sums of money, most of it raised outside Wisconsin, was a factor; he outspent Tom Barrett by 7 to 1 or better. The governor flooded the state with commercials arguing that Wisconsin had gained 23,000 jobs while he was in office, flatly contradicting the U.S. Bureau of Labor Statistics, which showed a job loss greater than that for 2011. Other Walker commercials contrasted this claim with job losses in Milwaukee under Barrett.
Walker's ideological framework, simultaneously populist in tone and demagogic, was that public sector workers were the "haves" and those in the private sector were the "have nots." Obviously, some private sector workers, battered by job losses and pay and benefit cuts, were open to this appeal.
For the most part Barrett did not directly counter this image of greedy public sector workers. Instead he focused on the ongoing investigation of Walker's operation when he was a county executive. But many Wisconsinites dismissed that investigation, in which some of Walker's former staff pled guilty to doing political work on county time, as "just politics."
Neither Barrett nor the Democrats nor organized labor emphasized the dispute that began the Wisconsin Uprising: the evisceration of collective bargaining rights for public sector workers. The argument that worker rights are human rights was muted, and used mainly in labor circles, but the majority of voters knew that the Democrats, and even labor leaders, were reticent to make this case to the general public.
If the case for defending unions had been made more strongly, could that have convinced a good chunk of the 38 percent of union household members who went for Walker? If half of just those voters had pulled the lever for Barrett, the result would have swung the other way.
Barrett didn't even run on a progressive platform. Little or nothing was said about raising state revenues by taxing the wealthy and corporations, or the need to invest in education, social services, and infrastructure. Despite high unemployment, there was little or no talk of the need to create jobs, by either the Democrats or the unions.
Driven by concern that arguing too strongly for these policies might cost the votes of some political independents and moderates, Barrett and his supporters may have bypassed their most persuasive arguments. They provided plenty of reasons to oppose Walker, but few reasons why voters should support them.
For decades Democratic politicians have been running further rightward and declining to provide a different vision, fearing to turn off "moderates." Wouldn't a different strategy, where we counterposed our vision to the Walkers' and the Kochs', at least be worth trying? The Wisconsin recall gave us no chance to find out.
David Nack is a member of United Faculty and Academic Staff in Madison.
The Recall that Wasn't
by Mark Serafinn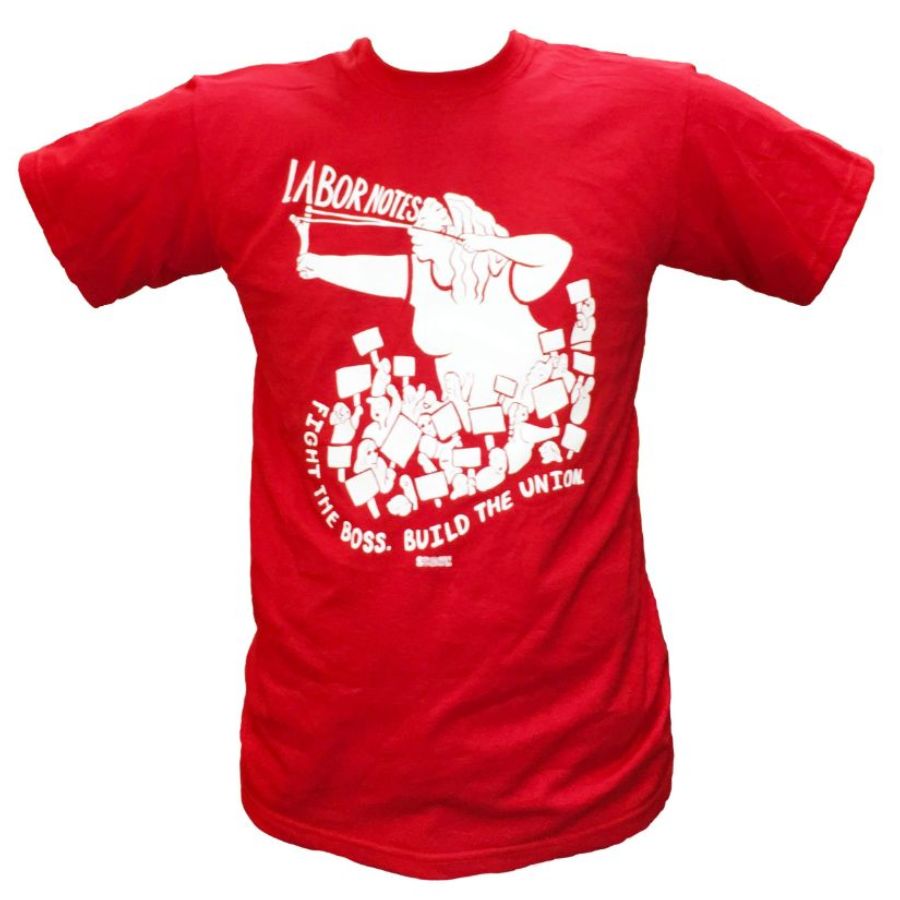 The birthplace of the public sector unions, a blue state that voted Obama to a double-digit win in 2008—the outcome in Wisconsin couldn't have been more critical for the labor movement.
Luckily the Democratic National Committee saw the potential disaster and mobilized all of its resources to win this election for labor, one of its main supporters. President Obama suspended his own campaign fundraising and instead concentrated on the Wisconsin battle, raising millions to battle the $18 million Scott Walker pulled in from conservative groups like the Koch brothers. The president sent his ground operation to Wisconsin to knock on every door and make sure every Democrat made it to the polls as they did in 2008.
It was a great sight as Air Force One landed in Madison with the president and first lady, who threw their support behind the candidates fighting for labor's cause. President Obama's speeches in Madison, Milwaukee, Green Bay, and La Crosse were the tipping point and by June 5 the election was secured.
Alas, but a dream. The inaction by the Democrats and Obama has set the labor movement back 50 years, not just in Wisconsin but all across the country as Republicans will seek to copy the Walker playbook. This disaster could have been avoided.
Mark Serafinn is a retired Teamster and former president of IBT Local 722.
What We're Learning
by Mike Amato
Since 100,000 workers and students occupied the state Capitol last year, I've thrown myself into working with my union and the We Are Wisconsin coalition against Scott Walker's agenda of austerity, oppression, and environmental devastation. Despite last night's stinging loss, I would do it again.
What have we learned from the experience? People will make tremendous sacrifices for a cause they believe in. I helped coordinate canvassing and phonebanking out of the Madison Labor Temple. Young and old, union and non-union, people came in every day to do whatever they could to help. Thousands volunteered, often for two shifts in a row.
I've learned that we need to talk with everyone. I've heard growing concern that we are overly reliant on increasingly sophisticated models of likely voters and voting tendencies, with the result that our door-knocks and phone calls are only reaching a narrow slice of the electorate. There are two sides to this problem—unlikely voters and unfriendly voters. We've long heard about the need to organize unlikely voters, particularly the urban poor, both for electoral necessity and as a matter of justice. Wisconsin's unions have made considerable investments in the last year doing just that.
But we also need to reach out to unfriendly voters and bring them to our side. One of the lists we were calling last week was union members who hunt. Walker had recently hired a "deer czar" with a record in Texas of selling off public hunting lands to be turned into private, fee-based game farms, which dramatically raised the cost of hunting for many Texans. Those calls were some of the most successful we made. Privatization of public resources and jobs has been a Walker hallmark, and we were able to mobilize voters who would have stayed home, and even converted some Walker supporters to Tom Barrett.
Unions suffered a disappointment in the primary. While Kathleen Falk was a clear pro-labor candidate, she was considered too progressive for the rest of Wisconsin. At least that was the story I heard over and over from the hundreds of Democratic and independent voters whose doors I knocked on during the primary, who told me they were voting for Barrett. They liked Falk, but they thought other voters would be more likely to vote for Barrett.
We'll never know how a Falk/Walker election might have turned out, but it would have been a very different campaign. Collective bargaining rights would have been front and center. That might have turned the disturbingly high number of union members who voted for Walker against him. Falk would also have communicated to the non-union public that unions are really about democracy and voice, not bilking taxpayers and protecting lazy teachers. That was a huge missed opportunity.
Mike Amato is chair of the Teaching Assistants' Association (AFT) political education committee.