Oil Pipeline Fight Roils Unions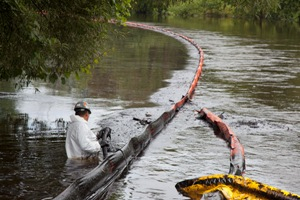 Elevated oil prices are motivating oil giants to exploit the tar sands of western Canada, creating a jobs boom in the region and leveling hundreds of square miles of forest.
The pipeline company TransCanada is seeking U.S. permission to construct a 2,000-mile pipeline from Alberta to the Texas Gulf Coast, where the sludgy goo would be processed at existing refineries.
The "Keystone XL" pipeline could double the capacity of already existing pipes that ferry the tar sands south. Proponents, like the Laborers union, say the Keystone project would create desperately needed construction jobs and guarantee a stable energy source for the country.
But climate activists see the tar sands as a time bomb and Keystone XL as the fuse. More than 1,200 people were arrested protesting the pipeline at the White House in recent weeks. "This is our Wisconsin," said protest leader Bill McKibben. On Saturday 8,000 returned to protest the pipeline, surrounding the White House.
President Obama is expected to decide on issuing a permit for the pipeline by the end of the year.
UNION SPLIT
U.S. unions are bitterly split on whether Keystone XL should be built. The conflict has hamstrung the Blue-Green Alliance, the main group unifying union and environmental efforts. Because it contains unions on both sides of the question, the alliance has been silent and a spokesperson said the group did not have a position.
Two transit unions have opposed the deal, arguing that the climate impact of extracting and burning an additional 900,000 barrels per day of tar-sands oil outweighs the benefits of short-term job creation. But high unemployment among members has motivated four U.S. construction unions to push for the project.
Calling the pipeline a huge step in the wrong direction, Larry Hanley, president of the Amalgamated Transit Union said, "The scientific evidence is that it will contribute to more climate change and create a hostile environment on our planet."
Tar sands mining produces a mixture of hydrocarbons and sand, the consistency of peanut butter. It must be heated to mine it and diluted with other fuel to pipe it. Processing it into oil requires yet more energy, meaning that carbon emissions to create a barrel of tar sands oil are much greater than for conventional oil.
Expanding tar sands production will "impede our country's and the world's efforts to transition to a green and more sustainable economy," said the ATU and the Transport Workers (TWU) in a joint statement, urging Obama to reject the pipeline permit. ATU represents 190,000 bus and train workers in the U.S. and Canada; TWU represents 130,000.
The transit workers' stand is "huge," said Joe Uehlein of the Labor Network for Sustainability, an independent network of labor activists involved in environmental efforts.
"A lot of unions have policy positions on climate," said Uehlein, a former secretary-treasurer of the AFL-CIO's Industrial Union Department. "This is different. Unions are taking a stand in a very direct way on something that isn't theoretical."
The transit unions were immediately attacked by the Laborers (LIUNA).
"It's time for ATU and TWU to come out from under the skirts of delusional environmental groups which stand in the way of creating good, much needed American jobs," said President Terry O'Sullivan. LIUNA threatened to no longer support legislation that benefits transit workers.
Union activists said the Laborers' harsh outburst may have been effective in deterring other unions from opposing the pipeline publicly.
KOCH CONNECTION
The Laborers have lobbied Congress, bused workers to hearings, and paid for robo-calls to support the pipeline. Also in support are the Teamsters, Operating Engineers, and Pipefitters (UA). The four unions say they've signed project labor agreements with TransCanada, guaranteeing that the U.S. construction jobs will be union.
The Laborers have even found themselves in common cause with Charles and David Koch, the famously anti-union billionaire brothers, and their Astroturf group, Americans for Prosperity. Koch Industries is responsible for a quarter of the tar sands crude imported to the U.S., according to InsideClimate News, and owns refineries in the U.S. and Canada.
What will these unions get for their efforts? Job creation claims vary wildly. The U.S. State Department, which decides whether the permit would be in the national interest, estimated that 6,000 construction and manufacturing jobs would be created in the U.S. TransCanada has estimated it would create 20,000 jobs directly and 119,000 indirectly.
"The company is totally lying," said Lara Skinner, a professor at Cornell University who studied the jobs impact of Keystone XL.
TransCanada claims it will spend $7 billion, but that includes money already spent on previous pipelines and money spent in Canada, Skinner said. Spending in the U.S. would be closer to $3.3 billion.
The manufacturing jobs figure is also inflated, she said, because the company has already obtained half the steel it needs for the pipeline, with 80 percent of it from Canada and 20 percent from India.
In 2009 Indian pipe imports provoked an outcry from the Steelworkers, during construction of a shorter pipeline. The Steelworkers union is having a wrenching internal debate about Keystone XL and has announced no position yet.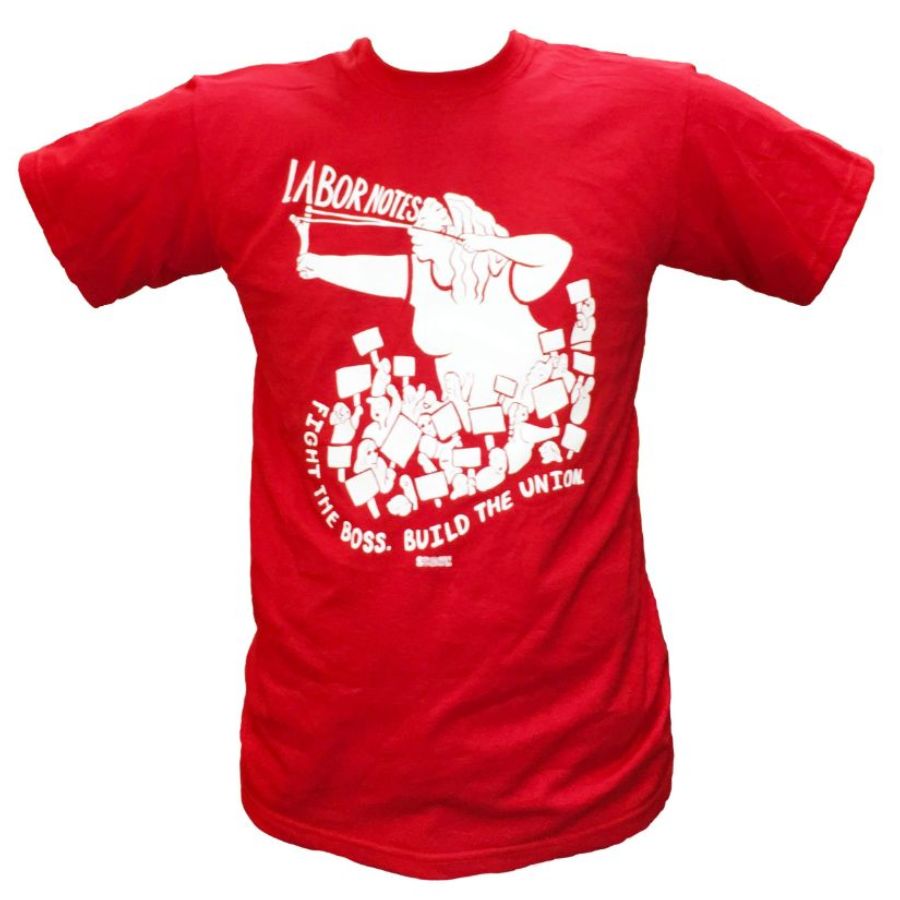 Skinner estimated direct job creation from the pipeline at 2,500 to 4,650 jobs, mostly in construction. After construction, the pipeline can be run by a few dozen people, according to the Canadian union representing tar sands workers.
"There is a group of people who are committed to gaining employment any way you can have it," said ATU's Hanley. "That's unfortunate. We have to be more thoughtful about the impact, and whether or not we're being told the truth."
DIRTIEST FUEL
Tar sands processing is notoriously dirty, creating air and water pollution during extraction, processing, and refining. Indigenous people who live downstream, known as First Nations people in Canada, have denounced the massive habitat destruction caused by mining operations; they charge that a spike in cancer rates in their communities is due to tar sands pollution.
Pipeline spills are also a danger. In requesting permits for a pipeline running from Alberta to Illinois and Oklahoma, TransCanada predicted 11 spills in the next half-century. But in the first year of operation, that pipeline experienced 30 spills. (The fuel is very corrosive.)
The new pipeline would cross the giant Ogallala aquifer in Nebraska. Critics say a spill there would put at risk water used by eight states. They've dubbed it "BP on the prairie."
But local pollution issues are overshadowed for many by the climate impact of tapping a huge new source of intensive carbon emissions.
NASA climate scientist James Hansen wrote colleagues in June that "exploitation of tar sands would make it implausible to stabilize climate and avoid disastrous global climate impacts.
"If the tar sands are thrown into the mix it is essentially game over," he said.
Hansen, along with Uehlein, was among the 1,200 pipeline protesters arrested at the White House.
CEP NIXES XL
The Canadian union representing oil sands workers, CEP, has been fighting Keystone XL for five years, according to President David Coles. All 1,500 delegates at the last CEP convention voted against it.
The union primarily opposes the pipeline because it wants refining jobs to stay in Canada. Montreal energy workers saw 500 layoffs last year when a Shell-owned refinery there shut down.
CEP leaders see Keystone XL as further solidification of a "colonial" relationship with the U.S., in which Canada exports raw materials and the jobs that add value go to the U.S. "Americans get the jobs, and we get the environmental disaster," Coles said.
But CEP leaders are also concerned about the lack of a comprehensive energy plan for Canada. The Canadian Labour Council and the Alberta Federation of Labour also oppose Keystone XL.
"No one with any brains would say there should be unfettered expansion in Alberta or Saskatchewan. That's crazy," said Coles. "Our members live and work there. They gotta breathe the air. They gotta be there after the stuff is pumped out of the ground."
Coles and other union officials joined a Greenpeace demonstration on Parliament Hill, and he was among 100 arrested for trespassing. "How the hell do you delink jobs, environment, First Nations rights? You can't," he told the rally before being arrested. "You have to look at the whole thing."
GREEN JOBS?
Despite attacks, the transit unions have held firm in their opposition.
"We need jobs, but not ones based on increasing our reliance on tar sands oil," the unions wrote, advocating instead a green New Deal with jobs in renewable energy and conservation.
"There is no shortage of water and sewage pipelines that need to be fixed or replaced, bridges and tunnels that are in need of emergency repair," the transit unions stated, highlighting some of the construction unions' bread and butter.
Why are transit unions taking this stand? "Transit in many ways is the solution to a lot of the big issues we're confronted with, including the fact that we have global warming," said Hanley.
He said labor has to look beyond its own interests to support its allies' issues as well. "We don't think we would be true to ourselves if we only tried to build alliances that would help us," Hanley said, "although this is one where there is common interest."
"The transit workers did it for the right reasons," Uehlein said. "Solidarity has to be thought of in the context of broader human solidarity."
---
Jane Slaughter contributed to this story.