Indiana Unionists Face Down Attacks
Five thousand workers converged on Indiana's statehouse Monday, in what participants said was the start of a Wisconsin-style week of protests against a range of anti-worker bills before the legislature.
The bills would make Indiana a right-to-work state, undermine prevailing wages for construction workers, and gut bargaining for teachers.
"Hoosiers are not interested in winning the race to the bottom," said Indiana AFL-CIO President Nancy Guyott at a morning rally in the statehouse rotunda in Indianapolis. Hundreds gathered inside with signs and chanted "Ditch Mitch," referring to Governor Mitch Daniels.
One hundred and twenty signed up to testify against a right-to-work bill being considered by the Indiana House labor committee. After three hours of testimony, the committee cut off debate and voted 8-5 to send the bill to the full house.
"We expected that," said steelworker Cheryl Decero, who traveled from northwest Indiana to attend the rally. The vote was along party lines in a legislature dominated by Republicans in both houses. She said workers were walking the halls "trying to goose their legislators" as they came out of hearings in the busy Capitol.
The mood after the vote was disappointed but determined, said David Williams of the Laborers union. He was speaking from the rotunda of the statehouse where teachers, steelworkers, laborers, teamsters, electrical workers, bricklayers, and carpenters were milling. He estimated the crowd at between 5,000 and 10,000.
Daniels has supported right-to-work legislation in the past, but has been soft-pedaling it recently, saying it's "not on his agenda," and distracts from "more important" priorities.
Those priorities include undermining construction worker pay by changing the prevailing wage law. Currently a wage floor applies on public projects costing more than $150,000. The new bill would raise that limit to $1 million and exempt schools and universities.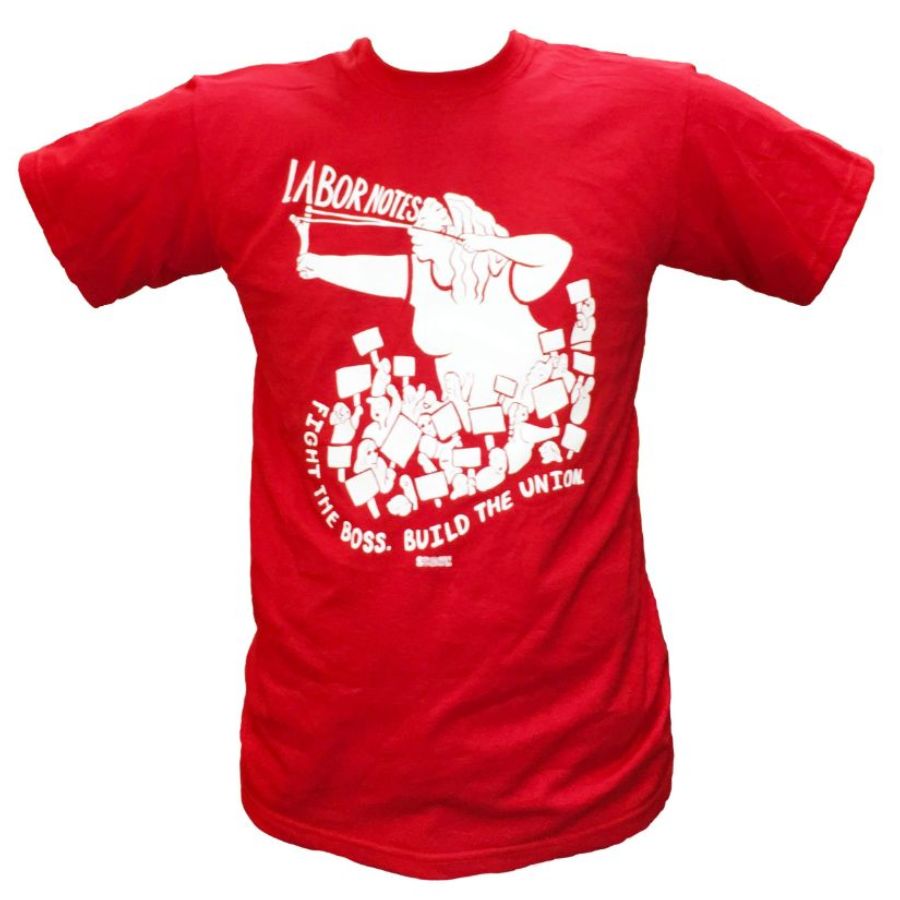 Republican legislators also seek to ban Project Labor Agreements on state-funded projects. PLAs govern wages and work rules, and require that non-union contractors pay union scale and abide by the work rules negotiated in the agreement. Non-union contractors hate PLAs because they are prevented from low-balling payroll costs to win bids on government contracts.
Under proposed bills, teachers would be banned from bargaining on anything but wages and benefits. They would lose due process in discipline and firings as well as the ability to negotiate working conditions.
"Teacher working conditions are a student's learning environment," noted Sally Sloan, Indiana Federation of Teachers director, in a memo to members explaining why it is important to oppose the legislative attacks.
In addition, public money could be used to pay private schools, in a voucher system.
Rallies and mobilizations will continue in the Capitol throughout the week, with the building trades planning a rally tomorrow, according to Decero.
This week is important, said Williams, because any bill not passed out of legislative committees by Friday won't be considered in this session of the legislature.
At a closing rally, a speaker said that 92 people had been unable to speak to the committee about the right-to-work bill, "but if we come back tomorrow and the next day and the next day, they'll hear us."