Pope Campaign Submits 50,000 Signatures for Teamster Election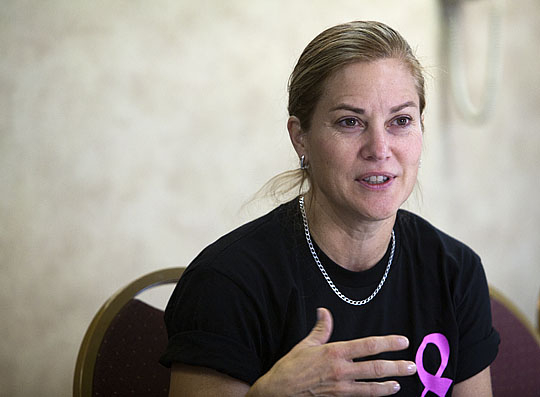 Sandy Pope is running for president of the Teamsters against James Hoffa. She needed 34,000 members to sign petitions to make her an accredited candidate and get access to the membership list and the Teamster magazine.
In mid-December the campaign reported it has received around 50,000 signatures to submit to the courtappointed election supervisor.
President of Local 805 in New York, Sandy says she can bring her tough negotiating skills to take on UPS and the other companies that are beating our brains out.
The campaign's goal was 3,000 signatures from Ohio, and I visited Teamsters in Toledo, Cleveland, and Dayton, in addition to here in Columbus, to help get them. In every city I met new people who were fighting every day to win grievances and not receiving help from the union.
At Toledo Local 20 we got 600-plus signatures, and responses from UPSers pissed off they had no full-time job after years of waiting (remember the strike for full-time jobs in 1997?). Drivers were sick of being followed by the company's on-road spyware and having no contract language to fight it.
For most people all you had to do was say, "We have a candidate running against Hoffa next year, sign here for a choice on next year's ballot," and it was done. The pages filled themselves.
In Dayton the response was amazing. Everyone had a story about that one full-time job they watched walk out the door when so-and-so retired. Where was the international? Where was Hoffa?
There were a few great guys out of that local who stood in the cold to get petitions in the freight barns. When I went to the ABF terminal in Dayton, it was clear people had had enough of Hoffa. A few workers said things like, "where's the ballot, I'll vote now" and "she's got the freight vote, Hoffa has done nothing for us."
STRUCK A CHORD
My favorite experience was at a hub outside of Cleveland, where I met a steward who had been getting signatures before we got there. A worker going in for twilight shift took a flyer and said he would be back out to sign.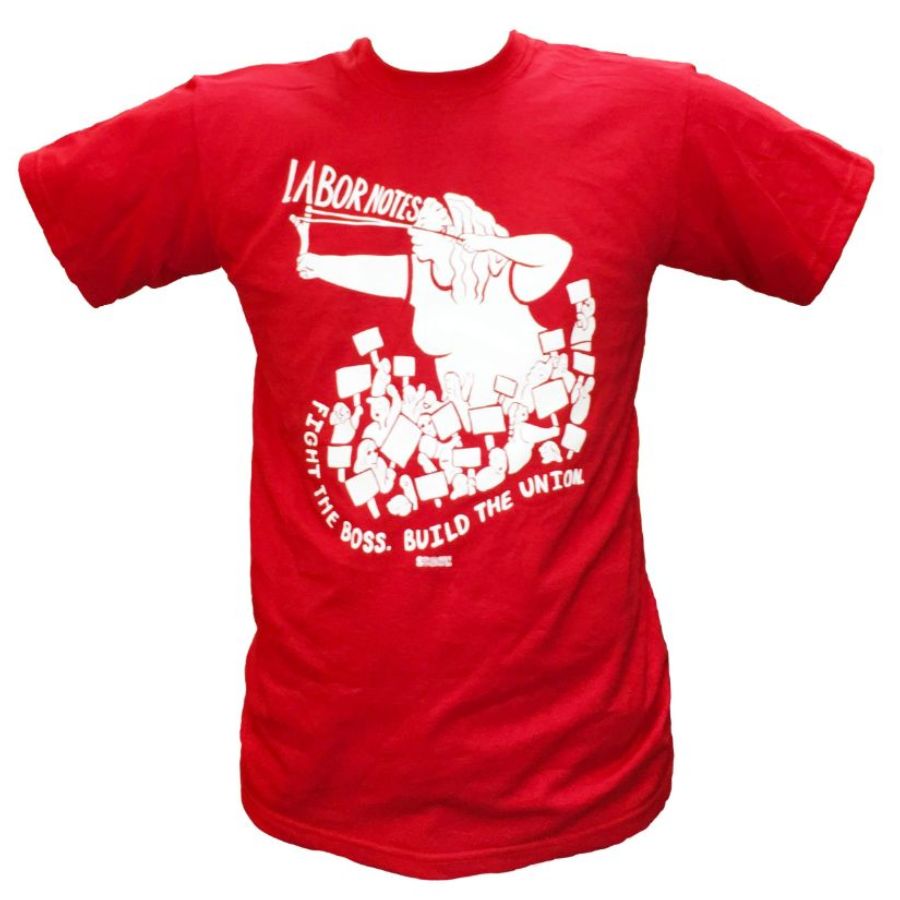 A few hours later, break hits, and he comes out and in front of everyone who is smoking and not paying much attention to us says, "Hell, yeah, I'll sign. Hoffa ought to be in jail for what he is doing to us." This struck a chord and everyone standing around proceeded to sign.
About an hour later, as drivers started to trickle in after their 11-hour days, a steward came out. He told me he'd be happy to support someone who isn't Hoffa, and he helped us get more signatures from his fellow drivers.
I told him I had just won election for union steward myself the day before, and he gave me his Local 407 steward pin and told me congratulations. A few minutes later he came walking back up with three books. He handed them to me and said, "I read these when I first got elected; you should, too."
I couldn't believe this guy just met me 20 minutes ago and now is giving me great books to read on enforcing our contract and protecting our members.
I hear similar reports from others across the country. In the previous election four years ago, when Sandy was running for secretary-treasurer, she got 100,000 votes. We figure she will need 175,000 to beat Hoffa in fall 2011. I cannot wait to see how many votes Sandy carries Ohio by.
---
Nick Perry is a steward in Teamsters Local 413. He works for UPS in Columbus, Ohio.