Settlement Reached in Two-Year Feud between SEIU and UNITE HERE
After nearly two years of warfare and legal wrangling, the hotel workers (UNITE HERE) and service workers (SEIU) announced on Monday an end to their bitter dispute. The deal promises to end hostilities that broke into the open when former UNITE HERE President Bruce Raynor organized a faction within the union to split from UNITE HERE and join SEIU.
The move, hatched with top SEIU leaders including former president Andy Stern, locked the two unions in a battle over members and money and widened the gulf between SEIU and the rest of organized labor. It remains to be seen what impact the UNITE HERE settlement will have on SEIU's other major conflict—with the National Union of Healthcare Workers, its California rival.
BANK, REAL ESTATE LOOM LARGE
According to sources familiar with the settlement, the deal will leave UNITE HERE with $75 million in disputed assets and the union's New York headquarters, valued at over $70 million. In exchange SEIU's Workers United unit (formed when Raynor's group joined SEIU) will gain control of the Amalgamated Bank, whose $4.3 billion in assets produce a $20 million annual surplus. The bank, formed in 1923 by New York's garment workers union, was a key sticking point in negotiations and retaining it was a top priority for SEIU.
The settlement leaves UNITE HERE with exclusive rights to organize in its core jurisdiction, the hotel and gaming industries in the U.S. and most of Canada. UNITE HERE also retains organizing rights in the key segments of the growing food service industry, including commercial cafeterias, stadiums, concert halls, airports, convention centers, and parks. Thousands of members whose locals left in the split will rejoin UNITE HERE by the end of the year.
SEIU will organize food service workers in health care facilities and government buildings. The unions agreed to compete for food service workers in public schools, colleges, and universities.
In Canada, the two sides could not reach agreement over jurisdiction or the division of existing members in Ontario, so there will be a short mediation process. The same is true for 5,000 food service workers in Orlando, Florida.
UNITE HERE COMES OUT AHEAD
The deal seems a clear victory for UNITE HERE and its two-pronged strategy of building on-the-ground resistance to SEIU's hostile takeover coupled with extensive cross-union solidarity.
One year ago SEIU was pressing to settle, demanding binding arbitration on a proposal developed by UFCW President Joe Hansen after several rounds of mediation. That deal would have left UNITE HERE with less cash, no jurisdiction in the food service industry, and no rights to the Amalgamated Bank or the union's Manhattan headquarters.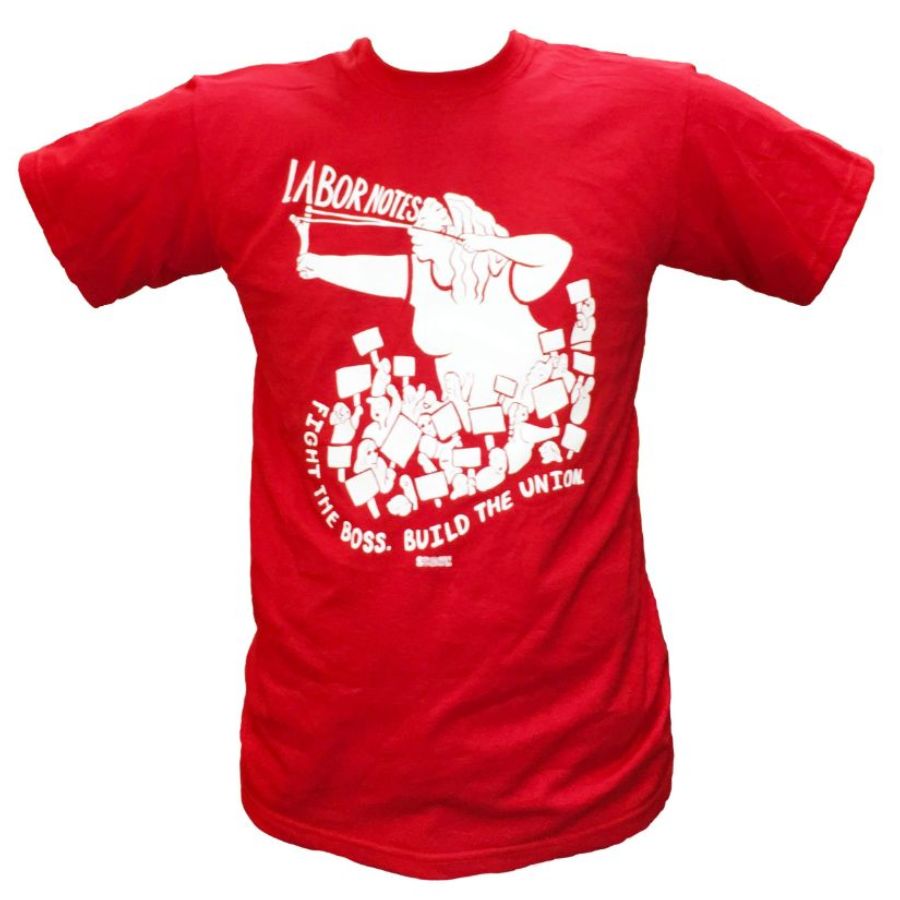 UNITE HERE fought with few resources at its disposal. At last year's convention, leaders said all but $4 million of the union's assets had been tied up in lawsuits and that an additional $12 million had been siphoned off by Raynor loyalists on the eve of the split.
But UNITE HERE held out against SEIU's settlement, actually turning momentum in its favor. It won several important head-to-head contests with SEIU, including defeating decertification efforts among cafeteria workers in the Philadelphia school system and among airport concessionaires working for Delaware North, a national food service company.
UNITE HERE also built on longstanding resentment over Andy Stern's leading role in the 2005 split in the AFL-CIO, and rallied the rest of the labor movement against SEIU's raids at hotels and airports, which weren't the first turf-stealing in recent years by "America's fastest-growing union." UNITE HERE also answered in kind with some of its own raids.
ALLIES AND LEVERAGE
UNITE HERE gained leverage by making common cause with the National Union of Healthcare Workers, the upstart California union organized by former leaders of SEIU's United Healthcare Workers-West. That local was trusteed and leaders ousted for their opposition to Stern's centralization of power and deal-making with employers.
By providing the new health care union with money, logistical support, and organizing staff, UNITE HERE helped NUHW win contests with SEIU over the last year, including December's victory at Santa Rosa Memorial Hospital, the January election among social workers, nurses, and other professionals at Kaiser Permanente's Southern California facilities, and more recently at University of Southern California Medical Center and Providence Tarzana Hospital.
No surprise, then, that SEIU was eager to get UNITE HERE out of the picture before a make-or-break contest with NUHW this fall. Elections are soon to be held among 45,000 Kaiser Permanente health care workers throughout California. Like a 2009 peace agreement between SEIU and the rival California Nurses Association, the new settlement prohibits UNITE HERE from providing assistance to NUHW. That will mean recalling dozens of staffers currently in the field aiding the new union.
The suddenly flush UNITE HERE may be able to leave NUHW with enough resources, however, to gear up for the Kaiser fight.