Will Rare Contested Election at AFSCME Wake Labor's Dozing Giant?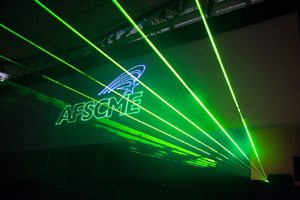 [On July 1, the convention of the State, County, and Municipal Employees (AFSCME) will elect a new secretary-treasurer. As public employees all over the country struggle against furloughs and layoffs, it is critical that our International union stand up to these attacks, because only strong unions, not politicians, can and will protect the rights of working people. With these struggles in mind, AFSCME Local 3800 has decided to cast its votes for Danny Donohue. The following article written by the local's chief steward explains why.]

Phyllis Walker, President

AFSCME Local 3800 Clerical Workers, University of Minnesota
A contested election in AFSCME is a rare thing, not to be taken lightly. The opportunity for delegates to have a say comes with the resignation of Bill Lucy, AFSCME's secretary-treasurer for almost four decades. Many believe that long-time President Gerry McEntee will not run for re-election when his term is up in 2012, so the winner of this year's secretary-treasurer election will be well-placed to win the presidency.
The two candidates for the position are Lee Saunders and Danny Donohue. Saunders is executive assistant to McEntee, who backs him. Donohue is president of the largest AFSCME local in the country, the 265,000-member New York State Civil Service Employees Association (CSEA). He's also a member of the International Executive Board. Donohue is supported by Lucy.
Brother Saunders is perhaps best known for being the trustee sent in to deal with the corruption scandals within AFSCME District Council 37 in New York City. Beyond that, he is as inside-the-Beltway and inside the Democratic Party as you can get. He has only held staff positions within AFSCME and has spent most of his time as McEntee's right-hand man. He is an at-large member of the Democratic National Committee, and while he says that labor must hold Democrats accountable, he strongly advocates for labor's partnership with the Dems, regardless of how bad they've been.
Brother Donohue is a rank-and-file leader who has only held elected, rather than appointed, positions. He has led successful battles against furloughs and layoffs of state employees, although admittedly his strategy has mostly taken the form of lawsuits. His campaign calls to put more financial control in the hands of the locals and councils rather than keeping it centralized at the International. He is also opposed to AFSCME marching in lockstep with the Democratic Party, and believes that labor needs to hold politicians accountable.
BETTER, BUT NOT ENOUGH
Donohue is the better of the two candidates, but neither his nor Saunders' platform articulates what is needed: a fundamental shift in the way labor does business. It's not about who labor endorses in the elections, a key point of Donohue's campaign. Donohue is so bold as to say the Dems shouldn't be guaranteed an endorsement—meaning that he'll back Republicans, too. Nor is it about who we prioritize for organizing, which is a key point for Saunders, who also pushes hard for more diversity in the leadership.
Having a leadership that is representative and reflective of the membership is clearly important. But the labor movement, including AFSCME, needs to focus our energy on building unions that will stand up and fight rather than arguing over whether political campaigns or funding organizing is the key issue. History has shown that people of all ages, races, and genders will join an organization that will fight to improve their working and living conditions.
The economic crisis is having a huge impact on the public sector. State budgets are being decimated, desperately needed services are being cut, and public workers are under attack from Republican and Democratic governors and legislatures alike. In many states, legislators, governors, and agency heads are taking advantage of the economic crisis to bust our unions. States cannot cut their way out of the crises that have been years in the making. The emphasis of our political work should not be focused on who we can elect, because let's face it—neither party is standing up for working people.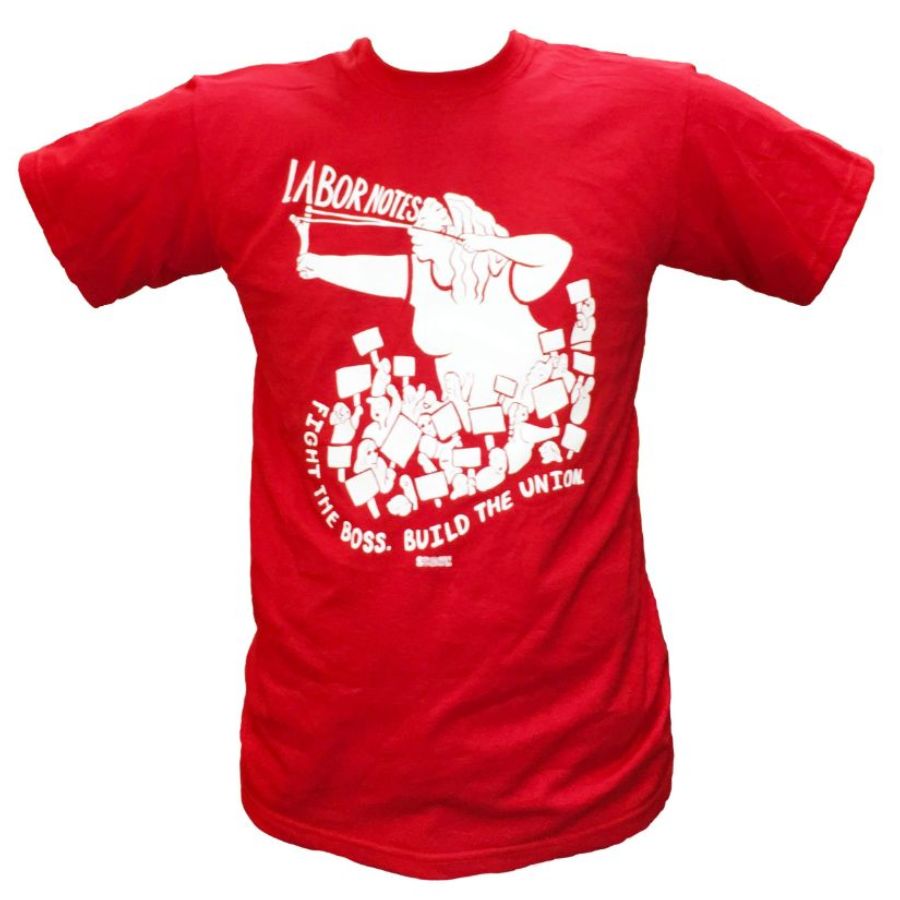 AFSCME's overall approach in fighting privatization is a good model to follow—we've demanded and fought for the jobs and for services to remain public. This can be contrasted with the Service Employees' general approach of "following the work," meaning, don't fight the privatization, just organize the once-public, now private-sector workforce. As the largest public sector union, AFSCME should be at the forefront of demanding full funding for public services. One of our most popular chants at the Capitol in Minnesota should be echoing across the country, "Here's the fix: Tax the Rich!"
But the emphasis of our fight needs to be based in the workplace, not at the ballot box, even if we do "elect our bosses." Unions will get nowhere by partnering with government to find ways to more gently slash our wages, pensions, health benefits, and jobs. One, two, or three days of furlough is certainly better than 10 or 15 days, but when you live paycheck to paycheck, even one hour's loss in pay is unacceptable.
ADVICE FOR THE WINNER
The winning candidate needs to emphasize that the best way to fight furloughs is by organizing and mobilizing members and supporters. Courts aren't exactly a worker's friend these days, so relying on a contractual or legal strategy alone is unlikely to bring success. Instead, workplace campaigns where members build a fight—demanding to see the books and pressing for the high-paid folks at the top to take the hit before frontline workers—is going to do more to stop management's political ability to furlough staff than simply relying on the courts.
Donohue's call for more of our members' money to remain at the local and council level and for that money to support workplace fights is a good start. Within AFSCME, only 10 percent of dues currently remains at the local level. Sixty percent goes to the council and 30 percent goes to the International. Shifting that would be a good thing.
But AFSCME delegates need to demand that strategy coming out of the convention be to stand up and fight against every hour of furlough, every layoff, and every cut in public service. We need to recognize that our partners in this fight are the people who are receiving those services, not the politicians.
---
Cherrene Horazuk is a clerical worker at the University of Minnesota and is the chief steward of AFSCME Local 3800.