Sympathy Strikes & the Law: Is Solidarity Legal?
I work at a company where the production workers and the technicians are in different unions. The techs' contract runs out this year while ours has a year to go. If the techs call a strike, can the production workers respect their picket lines? . . .
A Sympathy Strike Within the Same Local
University of California public employees planned a strike this summer—and faced hurdles trying to organize a sympathy strike of their own members. UC workers are under California state law rather than the National Labor Relations Act.
Contracts had expired for both service workers such as janitors and groundskeepers and for patient care workers at UC hospitals. Management was bargaining with the patient care workers, which meant they weren't legally allowed to walk. But the service workers were at an impasse—and they called a five-day strike. The union, AFSCME Local 3299, knew the service workers' strike would be more effective if the patient care workers stayed out, too. But, says UC Davis organizer Amy Hines, "We were not legally allowed to point patient care workers in that direction. Neither were board members. "We had Member Action Team leaders who aren't on AFSCME pay, and they promoted solidarity strikes. As a result, then, it was a grassroots effort."
Management threatened to fire patient care workers who honored the pickets, and that kept the number low. But the union got pro-union state legislators to visit the picket lines, and they told UC not to touch anyone who was on strike or honored a picket line. In the end, no patient care sympathy strikers were disciplined.
—Paul Abowd
I work at a company where the production workers and the technicians are in different unions. The techs' contract runs out this year while ours has a year to go. If the techs call a strike, can the production workers respect their picket lines?
Possibly. For much of the 20th century crossing another union's picket line was unheard of. When one union went out, workers in other unions and workers at other company locations would often stop work in support. In some cases, whole cities shut down. Solidarity strikes dropped off after World War II when many unions signed no-strike clauses in return for grievance arbitration. These clauses subject workers to discharge for striking during the contract. Some contracts even expressly bar sympathy strikes. Congress dealt a further blow in 1947 when the Taft-Hartley Act gave employers the right to sue unions for contract violations. In some cases, courts have awarded millions of dollars in damages for illegal strikes.
THE RIGHT TO SYMPATHIZE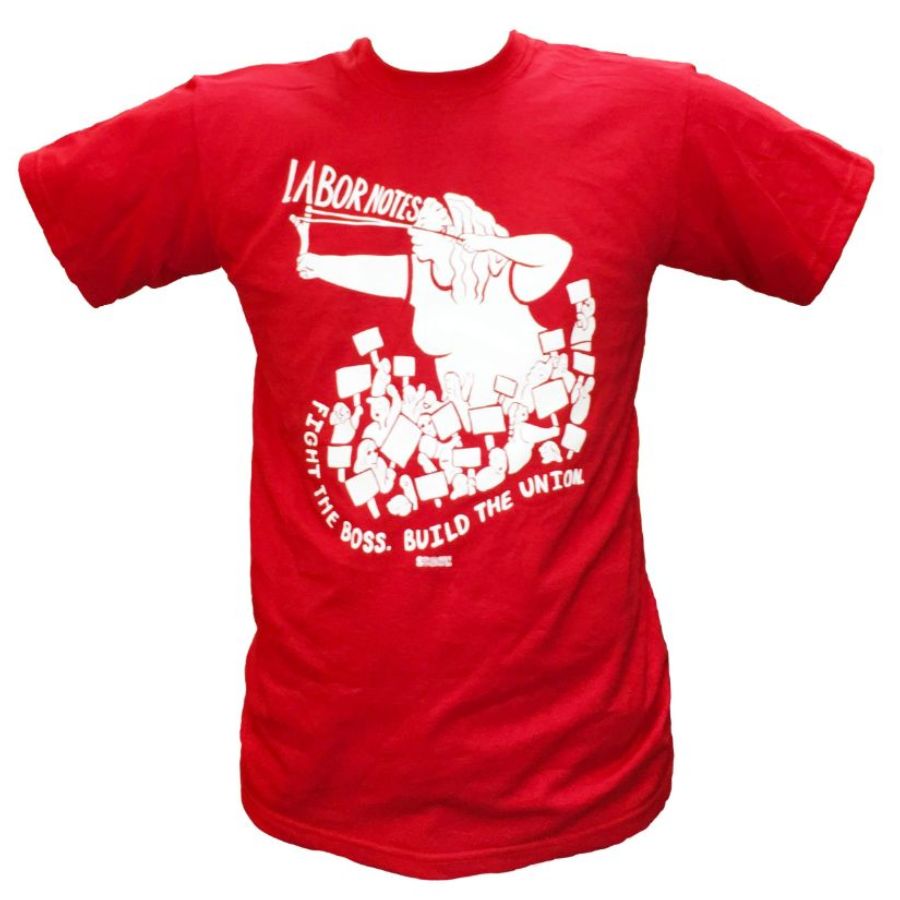 Labor law recognizes two exceptions to a ban on sympathy strikes. The first applies if the strike being supported is an unfair labor practice strike, such as a walkout triggered by the employer's refusal to bargain. If workers honor the picket line of a ULP strike, they have the same status as the strikers they are supporting: they cannot be fired or permanently replaced. (Some contracts close this loophole by inserting language that bars unfair labor practice strikes.) The second exception comes from the National Labor Relations Act itself. The law says that a stoppage to avoid an "abnormally dangerous" working condition is not a strike. Avoiding a picket line may meet this standard if pickets have threatened line crossers.
No-strike clauses in some contracts do not expressly bar sympathy strikes. They simply ban strikes, stoppages, and slowdowns.
Does such general language prohibit workers from respecting picket lines or conducting other forms of sympathy strikes? For years, the National Labor Relations Board and the courts held that general no-strike clauses did not prohibit sympathy strikes. Judges cited the legal rule that a waiver of a legal right must be "clear and unmistakable"—or the right was not waived. In 1985, however, the Labor Board ruled that a broad no-strike clause should be presumed "as prohibiting all strikes, including sympathy strikes." Unions could overcome the presumption only by proving, through bargaining history, past practice, or other evidence, that the two parties intended to permit sympathy strikes.
Teamsters Don't Cross
Some unions have won the express right to respect picket lines. Article 9 of the Teamsters National Master Freight Agreement says it's not a violation if an employee "refuses to enter any property involving a primary labor dispute, or refuses to go through or work behind any primary picket line." Similar language exists in the Teamster contracts with other companies. Sometimes, however, supervisors will tell drivers to park their trucks outside a picket line. Then a management person from the struck company will come out to drive the truck across or to pick up the package. Still, the delay and hassle for the company means the refusal to cross is a worthwhile show of solidarity. Often truck drivers will call the union hall to find out what to do. If you're planning a strike and want Teamsters to honor it, notify their local unions and their Joint Council in advance, requesting support.
The federal Ninth Circuit Court has criticized the 1985 decision. The largest circuit, it covers Alaska, Arizona, California, Hawaii, Idaho, Montana, Nevada, Oregon, and Washington. It said nurses represented by the California Nurses Association could respect the picket lines of an x-ray technicians union represented by the Longshore Workers because a general no-strike clause that does not specify whether sympathy strikes are included or excluded does not constitute "a clear and unmistakable waiver."
WHERE DO YOU STAND?
What does this mean for workers whose contracts contain general no-strike clauses? If you work in a state in the Ninth Circuit, and there is no evidence that your union intended to give up its right to conduct a sympathy strike, you may be able to respect a picket line without risking discharge. (If the strike is economic, however, your job, like that of the strikers you are supporting, can be given to a permanent replacement.) If you are outside the Ninth Circuit, there is no clear evidence that your employer intended to allow sympathy strikes, and you do not fit one of the exceptions described above, you and your fellow employees can be discharged for respecting a picket line.
A contract that forces workers to cross the picket lines of fellow employees is a symptom of a weak labor movement. Fighting for language that permits sympathy strikes is necessary to rebuild labor's power.