California SEIU Leader Mounts Battle for Local Control, Union Democracy: An Interview with Sal Rosselli

Sal Rosselli is the president of United Healthcare Workers—West (UHW), the third largest local in the Service Employees union (SEIU). He resigned on February 9 from his position on SEIU's executive committee—a top-level advisory board to International President Andy Stern (read Rosselli's resignation letter and the response of the International executive committee).
Rosselli's departure is the latest, and most public, confrontation over the union's direction.
Last spring UHW clashed with the International over a controversial partnership agreement between SEIU and a consortium of California nursing home operators (read full story). The local was also at odds with top union officials in Washington, D.C., over negotiations with the private hospital chain Tenet. In both cases International officials took direct control of negotiations and excluded locally elected leaders.
The conflict has intensified this year, with UHW and the International battling over upcoming negotiations with the Catholic Healthcare West chain and a bid to separate 65,000 long-term care workers out of UHW. Rosselli's resignation parallels rising concern in the ranks of SEIU over the union's direction.
Rosselli spoke to Labor Notes about the opposition emerging inside SEIU.
Labor Notes: How would you characterize the differences that are emerging inside your union?
Sal Rosselli: Simply stated, it's about concentrating power, resources, and decision-making authority among a few people in Washington, D.C., versus empowering workers and having them in charge of their relationship with their employer.
Things like one member, one vote on all decisions that affect them; electing their bargaining committee and being at the bargaining table as opposed to it being someone appointed by the International; voting on their proposals as opposed to it being established by some national committee Stern appointed.
LN: What led to your resignation from the SEIU executive committee?
SR: Since 1996 we've been on a common team in terms of reforms inside SEIU, including coordinated bargaining and a focus on organizing.
About three years ago things started going in the opposite direction, and it's grown increasingly more disturbing. Stern is increasingly centralizing resources, authority, and power over employer relationships around organizing and bargaining in the hands of a few people.
Last year we had a horrible struggle bargaining with Tenet. We brought folks from Florida to California to the table and things were all clicking. We were about to go into bargaining and then the International started bargaining with Tenet by themselves. It turned into a year-long horror story.
The International excluded our members from bargaining with their employer. They reached tentative agreements without the input of our elected bargaining team.
OVER THE EDGE
In the last couple of weeks three things really pushed us over the edge—leading our executive board to proceed with this resignation letter. (Read full letter here)
First, the International is set to do a hearing, which we believe will be scheduled very soon, to force our 65,000 long-term care members into a separate union, away from hospital workers.
This is the opposite of what is happening in almost every other state, including Michigan and Illinois, where Stern led a merger of long-term care and hospital workers into one union. Our long-term care workers know they will never achieve hospital standards in a separate union, and I don't believe anyone could get them to vote for separation.
Second, for the past year we have been trying to have representation and real input into a national bargaining process with a number of national Catholic health systems.
UHW represents the majority of the hospital workers in SEIU within the Catholic health systems, and two of the employers at this table are California employers that we are engaged with on a regular basis. Yet we've been excluded from the process.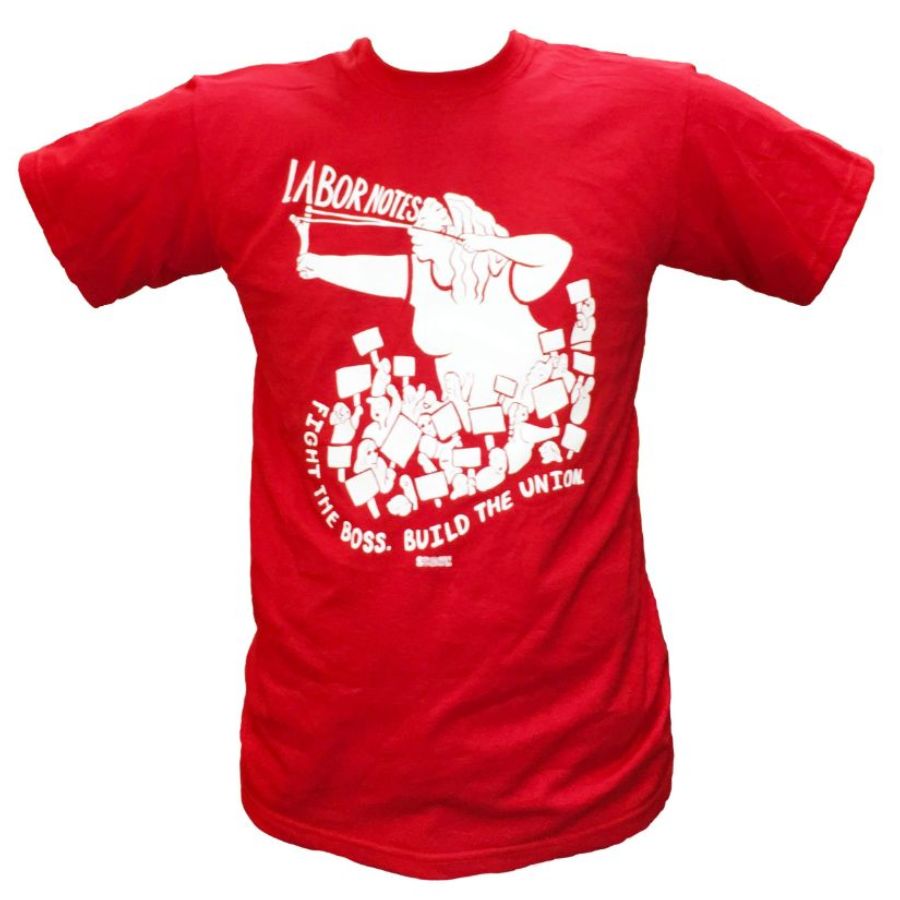 Finally, last week Stern unilaterally dissolved the Catholic Healthcare West Unity Council. When there is more than one local union that has members with the same employer we coordinate bargaining through Unity Councils. Stern has the authority to appoint someone to be the union's representative with the employer, and he intends to appoint an SEIU international representative in my place.
We started consulting our leadership about what to do. We held meetings with 200 of our homecare stewards and 175 of our nursing home stewards. We had two conference calls with 100 Catholic hospital elected bargaining team members, together with a couple of meetings of our executive board, and we decided to take these actions.
Our folks are enraged. We had been working for 20 years towards similar working conditions and standards for nursing home workers and hospital workers. They are different now—and very different in terms of conditions for patients.
California nursing homes are sweatshops, a terrible place to live. We have been working for 20 years to line up contracts with a common expiration date, to gain power against these for-profit companies that operate the state's nursing homes.
We are currently in bargaining with 110 nursing homes with a common June expiration date. Last year we also organized another 17 homes with these same employers that we are going to bring to this bargaining table.
So here members are, at the position of greatest power in their whole careers, poised to finally take giant steps forward. For Stern to talk about splitting these workers out of UHW at this moment totally undermines this power.
LN: What are the implications for the rest of the labor movement?
SR: If SEIU goes in the direction that Stern is currently leading it, it will become a business union movement, a service-type organization, as opposed to where we're coming from. We want to build a real movement of workers, a real social movement union—for workers by workers— where workers are encouraged and trained to be decision-making leaders.
The other big difference between Stern's direction and ours is organizing workers for the sake of numbers. He is about numbers at all costs versus a balance between uniting workers to change their lives and raising standards. I've heard the quote in meetings at the International that increasing numbers always trumps improving standards. We're arguing for a balance.
People join unions because they want to change their lives. Workers in struggle create a real moral authority, and other people see it and it makes them want to join unions, too. The same is just not true with these top-down deals to gain neutrality where the union agrees to pre-negotiated contracts that severely limit workers' bargaining rights and voice.
LN: What is next inside the union? The SEIU convention is at the end of May.
SR: Our folks have a goal of checking the authority of the president with member democracy.
There is also the question of how we decide where the union directs its resources. We already send about a third of our members' money to SEIU. In 2000 we supported a $5 per-member per-month dues increase to create a unity fund to focus on organizing nationally.
What's at stake is part of our local organizing budget. Every local union is constitutionally required to spend 20 percent of our budget on new organizing. There are some International officers who now want to take part of that 20 percent to be spent and controlled nationally.
And they justify this with rhetoric about empowering local leaders through the national union and national committees. But it's completely disingenuous because Stern gets to make all the appointments.
Local leaders don't have an independent voice, and people are afraid to challenge Stern because he will come after them.
Clearly this is not just about what is happening with UHW. We're getting calls from people all over the country—both rank-and-file and staff leaders. I know there are meetings of rank-and-file leaders that are starting to happen. I hear they want to start some network, some type of organization like Teamsters for a Democratic Union, which I think is great.
This struggle doesn't stop with the SEIU convention.