Atlanta Sizzles with High Energy at Grassroots Social Forum
Over 12,000 people gathered at the end of June for five days of the biggest social justice event in our country in recent memory, the U.S. Social Forum (USSF). In addition to the thousands who came from all 50 states, there were some 400 international delegates from 68 countries.
The USSF kicked off with a gigantic march through the streets of Atlanta on Wednesday, June 27. It continued through Sunday with plenary sessions on topics like Native Americans fighting to preserve the environment; post-Katrina reconstruction; workers' rights in the global economy; war and imperialism; immigrant workers; and gender and sexual justice.
Bruce Klipple, one of UE's national officers, emerged from the Katrina plenary outraged: "The national disgrace of how we, as the wealthiest nation in the world, treat our citizens displaced by Katrina continues yet today. To hear about the amount of homelessness, the selling of our cities' water to foreign interests, and children going hungry in the United States makes one angry and motivated for change!"
But the real work and deep discussions took place in workshops--some 900 of them--where activists shared stories, made connections, and learned from each other. The participants were diverse, but overwhelmingly working class, a majority people of color, more than half women, and a huge number of young people. Ruth Hollobaugh, president of UE Local 741 exclaimed, "The energy is something else. To see all of the different nationalities and races come together is just awesome."
Canadian activist and writer Judy Rebick, in a web-published report a week after the USSF, noted that "big names" of progressive politics did not get starring roles in Atlanta. "In a culture obsessed with celebrity, the organizing committee decided they didn't need any."
ROAD TO ATLANTA
USSF is an outgrowth of the World Social Forum (WSF), which began in 2001 as an opposition to the World Economic Forum, an annual gathering of the world's economic and political elites.
Since 2002 UE and our longtime allies from Mexico the Authentic Labor Front (FAT) have participated in many of the huge convergences of organizations of the working class, poor people, and others working for social justice, meeting in places such as Porto Alegre, Brazil; Mumbai, India; and Nairobi, Kenya.
UE helped to found an alliance five years ago called Grassroots Global Justice (GGJ), composed of Jobs with Justice and other U.S.-based community organizations which had met up at the World Social Forum. Since then, the group has worked to develop a stronger grass roots movement in the United States and to change the face of the global justice movement to better reflect the communities that are most affected by globalization: low-income workers, people of color, immigrants, and young people. GGJ played a key role in the organization of the USSF, and in keeping it a grassroots, rank-and-file-oriented gathering."
As active participants in GGJ and the World Social Forum process, UE had made a commitment to send a sizable delegation to the U.S. Social Forum. However, both the enthusiasm within our union and the experience itself far exceeded our expectations. The UE wound up having one of the largest labor delegations, with 47 people.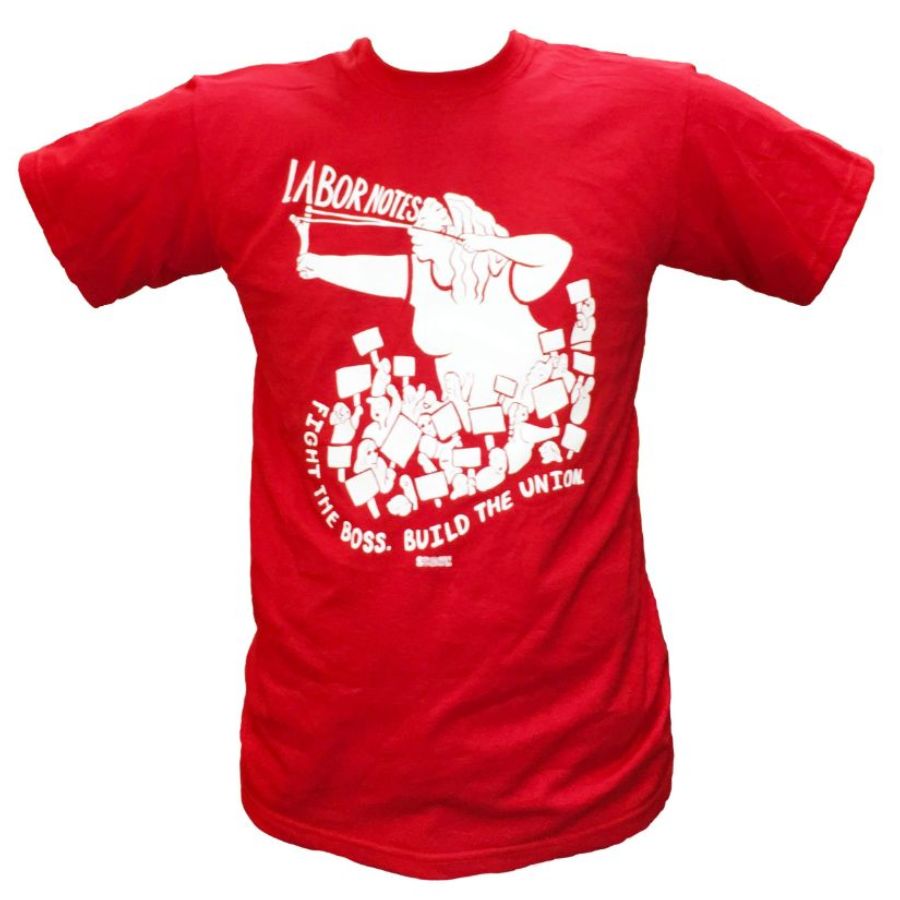 This included two of UE's national officers, three other members of the national executive board, many local leaders and members, a number of organizers and staff, two international guests and several young people.
Although greatly outnumbered by participants from other kinds of organizations, many union members were actively involved through Jobs with Justice, their own unions, or on their own. Labor organizations that participated on the National Planning Committee for the USSF included the AFL-CIO (as well as the President of the Atlanta Central labor Council), SEIU and the Mid-west region of UNITE-HERE.
Many other unions participated to greater or lesser degrees. In addition to those mentioned above, we saw members and/or staff from AFGE, AFSCME, CWA, ILWU, UFCW, and USW. Our apologies to those we didn't see or inadvertently failed to mention.
U.S.-MEXICO LABOR ALLIANCE
UE worked closely with the FAT to organize two workshops, and were invited to participate in six others, giving far more people the opportunity to speak publicly about our work. One of the UE workshops, "Breaking the Barriers to Unionization in the U.S. and Mexico," featured rank-and-file leaders involved in difficult organizing struggles, including both tough organizing drives that ultimately succeeded because of the courage and persistence of our members, and a campaign in a manufacturing plant which was narrowly defeated by dirty company tactics last year.
A second UE workshop, which more than filled every available seat, focused on public sector workers and international solidarity. In both workshops workers from North Carolina described the continuing obstacles facing Local 150 as it organizes public employees in a state that denies them the right to bargain--and the creative strategies UE pursues to overcome those barriers, including the use of international law and support from our international allies.
One of the benefits of the USSF is that it provided an opportunity to bring municipal workers from Connecticut and North Carolina together with representatives from the FAT, including the general secretary of their municipal workers' federation in Chihuahua, to discuss next steps in developing their relationship.
The Mexican federation offered to assist UE Local 150 by collecting signatures on the petitions currently being circulated by the local to repeal the state's prohibition on collective bargaining for public sector workers. Also discussed was the "buck a brick" campaign initiated by UE Local 222 members in Connecticut to assist the Guerrero, Chih. local to finish construction on their union hall.
Other organizations also used the USSF to move their struggles forward. Jonathan Kissam of UE Local 221 in Burlington explained: "There's a lot of awesome work going on in locations and workplaces that hasn't had a chance before this to cohere nationally. For example, a lot of groups that do urban community organizing have recently formed a new alliance called 'Right to the City.' They're organized in several cities for the rights of working class people against big developers and other rich people, such as the right of public ownership of land to build housing for the poor and working people. USSF helped to bring them together into a national network." In addition, at the closing plenary, domestic workers announced that in the course of the USSF 13 organizations had formed the Domestic Workers' Alliance.
BUILDING A BETTER WORLD
The challenges ahead are daunting. It was clear that the participation by U.S. labor unions was not what it could or should have been. And it will be a major undertaking to build the Day of Action on January 26 and regional social forums which are as diverse and grass-roots led as the forum in Atlanta. But we have taken a major step forward and hope that many of the union folks who did come will go back to their unions with the message that others need to get involved.
As expressed by Arturo Silva, General Secretary of a municipal workers union that is affiliated with the FAT: "I was really impressed by the interest of 12,000 people in changing their country and the world. Most important to me is that there are so many young people committed to change."