Atlantic City Casino Strike Settled
Ten thousand casino workers in Atlantic City, New Jersey, returned to work November 4 after a month-long walkout, the longest strike the city's industry has seen since gambling was legalized there 26 years ago. Close to 6,000 bartenders, cocktail servers, housekeepers, food servers, cooks, and other members of UNITE HERE Local 54 from seven of Atlantic City's 12 casinos approved the contract by a 96 percent margin.
Most workers were positive about a number of gains made in the settlement. "The fact is, we now have a contract that carries our free health care to 2009," said Scott Shuster, a former Local 54 rank and filer and current UNITE HERE organizer. "We will have an example nationally of contracts that have free health care up to that point. It's such a big fight because the same companies, same national chains, don't provide free health care elsewhere because workers aren't strong enough to fight for it."
Workers' fears of losing their jobs to subcontracting were quelled, thanks to limitations placed on the casinos' ability to lease space to nonunion restaurants or bars, or other entertainment establishments.
Union workers are also protected if a casino changes ownership, and a limited shop steward system was expanded to include up to 75 stewards per building.
While many praised the gains made in the settlement, some were disappointed that the contract did not line up its expiration date with other casinos.
CONTRACTS NOT LINED UP
The new contract is a five-year deal, two years longer than the length the union was pressing for. During the strike, UNITE HERE emphasized the strategic importance of a three-year deal that would expire at or around the same time as contracts in other major gambling markets, such as Las Vegas, Chicago, Detroit, and five other casinos in Atlantic City.
"Blowing the three-year thing, of course, has issues," said Shuster. "But if we really think nationally coordinated bargaining is so important, then they'll do that in Vegas." UNITE HERE's contract with the Las Vegas casinos expires in 2007.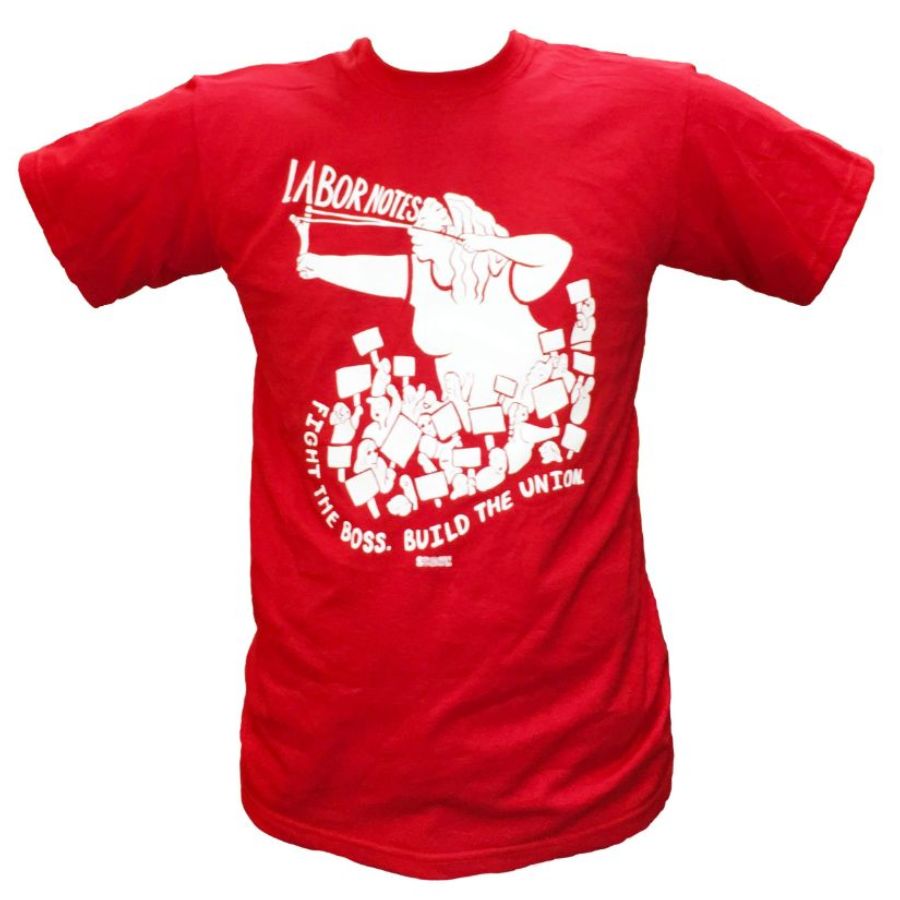 Gabe Gabrielsky, a former shop steward and Local 54 member, said, "The spirit on the picket line was extremely moving and undoubtedly will strengthen the union on the shop floor. In the long run, the absence of a common expiration date may not be fatal to the union, but it probably will spell the difference between a sweetheart contract and one with real teeth in it. On the up side, all that picket line solidarity may translate into a stronger union."
ACT LIKE A UNION
Many workers say that the solidarity and level of organization and activist experience they gained far outweighed the loss of the three-year contract.
"The contract's great, had just about everything we were looking for, besides the three years," said Jason Lapetina, a committee member and server at Bally's. "The strike served its purpose in having our union act like a union. I don't think losing the three-year thing is a big deal because [that strategy] was meant to bring all the unions together and we did that A lot of people tell me they learned more about the union in one month than they had in ten, fifteen, twenty years."
MORE GAINS
The contract also includes a 51 percent increase in employer contributions to pensions and a voluntary employee-funded 401(k) retirement savings plan. The casinos are now required to post job promotions internally before hiring outside applicants. Additionally, the step system for wage progression will be retained—initially, management wanted to eliminate seniority-based pay scales.
Wage increases appear to benefit workers with seniority the most, freezing wages in the first year, and providing no general wage increases for employees with less than eight years seniority. Long-term employees will receive two bonuses, plus wage increases in the fourth and fifth years.
WIN FOR IMMIGRANTS
In a victory for immigrant workers, a new rule states that employees will now have six months (instead of 90 days) to resolve problems with their immigration status and may return to work without loss of seniority. "Hindu, Creole, African, Haitian—they were the backbone of the picket line," noted Gabrielsky.
The rest of Atlantic City's casinos have 2007 expiration dates; three Trump properties, plus a Sands casino, signed three-year deals in order to avoid the strike. Atlantic City's newest casino, the Borgata, also has a contract that expires in 2007.