Delta Flight Attendants Vote 98% For Union -- And Lose
Fifty Delta Airlines flight attendants gathered with members and organizers from the Association of Flight Attendants at the National Mediation Board (NMB) February 1, to witness the vote count for their union representation election. The vote capped a four-year campaign among Delta's 19,033 flight attendants. It was the largest private sector union election in over 30 years and the largest in the history of the Railway Labor Act (RLA).
In the face of massive company interference and an anti-union campaign that played upon post-September 11 fears and trauma, AFA President Patricia Friend warned ahead of time that pre-count vote assessments bode poorly. Flight attendants and supporters watched quietly as the NMB counted the orange ballots. Finally the count was in: 5,520 for AFA, 89 for other unions, and 36 voided ballots, for a total of 5,609 votes in favor of representation (remarkably close to AFA's pre-count assessments).
Though 98 percent of the ballots cast were pro-union, they represented 29.5 percent of all eligible Delta flight attendants. Under the RLA, ballots contain only one choice: "Yes" for union representation. Any flight attendant who does not send in a ballot is counted effectively as a "No" vote because RLA rules require a union to receive 50 percent + 1 of eligible votes. This election had not reached the required threshold of 9,517 votes.
Delta management representatives eagerly signed paperwork acknowledging the results, but Friend declined, calling the election invalid due to an enormous and illegal interference campaign by Delta management. Defiantly, Delta flight attendants and supporters broke out with chants of "Union Yes!" and "Shame on You!" (to Delta management).
ILLEGAL INTERFERENCE
As flight attendants and AFA members and staff met to discuss the results and the next steps, the NMB announced that it would open an investigation into charges of illegal interference by Delta management. AFA filed interference charges September 6 (adding more charges February 11, 2002), and the NMB had ruled that enough evidence existed for an investigation (though not pre-balloting measures).
Management engaged in a comprehensive campaign of interference, including formation of a company-dominated fake union ("The Forum") and post-9/11 fear mongering with statements like "We can't even think about a union right now. We have to save Delta!" Atlanta-based John Jablonski explained, "Delta illegally interfered with our rights as American workers before the terrorist attacks. But that pales in comparison to management's exploitation of our national tragedy."
Management urged flight attendants to tear up their ballots, barraging them with "Give It a Rip" posters and computer wallpaper (although, internally, management referred to those who destroyed their ballots as their "kitchen help"). Anti-union videos, captive meetings, and phone conferences were all part of the campaign. By the end of the voting period, the company (assisted by a 60 percent increase in frontline supervisors) had belabored talk of the union so much that flight attendants were often sick of talking about it by the time union supporters tried to discuss it with them. Many of those who failed to mail in their ballots were simply unsure how to vote. Unfortunately, they counted as "No's."
The NMB expressed strong concern, particularly over the company union, and may make a decision within a couple of months. If they call a second election just like the last one, AFA is unlikely to go ahead, as the results would likely be the same. A more fair remedy would be to invoke a "Laker ballot" (named for election violations by Laker Air in the 1960s): Balloting would resemble an NLRB election with a Yes/No ballot.
Unfortunately, the NMB has no authority to sanction management against further interference, and Delta is likely to delay a new election in court. The NMB also answers directly to the White House and no matter how strong legal arguments are, politics will play a part.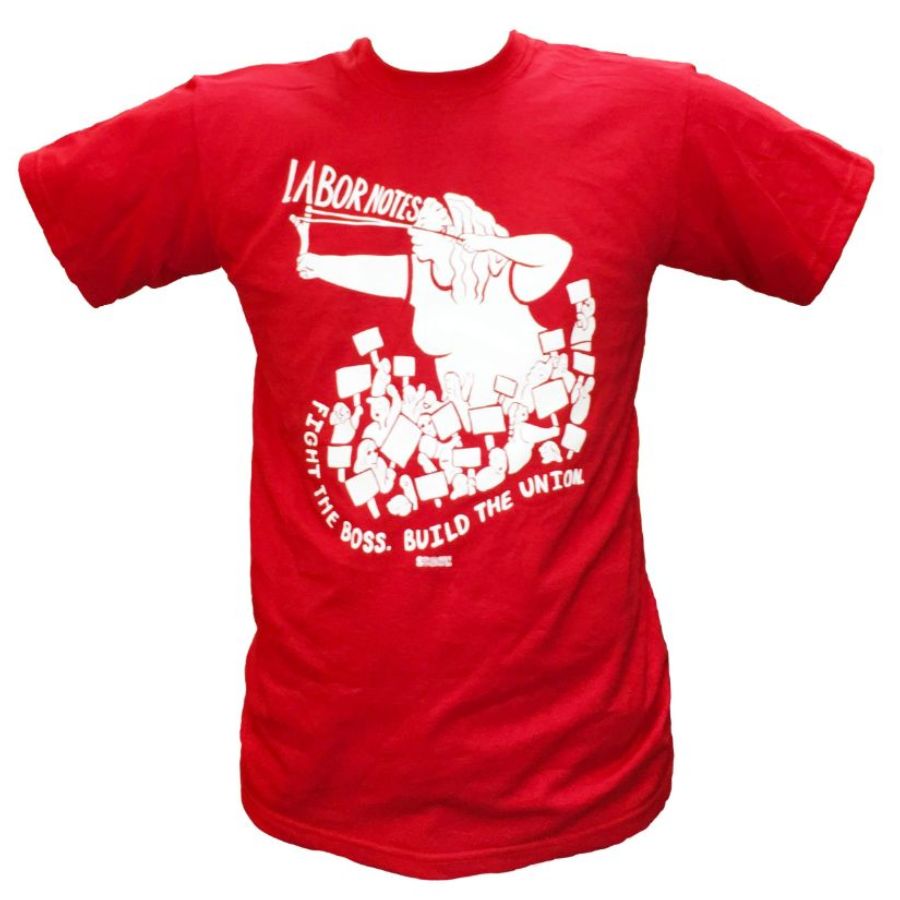 At the post vote-count meeting, activists and union leaders made clear that even a Laker ballot will not mean a shoe-in. The organizing committee at Delta will need to be much larger than the first time around for flight attendants to succeed in challenging management's inevitable interference. Also, AFA resources and those of the rest of the labor movement will need to be focused upon this campaign like never before. Delta flight attendants were to meet again February 13 i Atlanta to discuss the future of their campaign.
LIFE HAS CHANGED
Wherever the road leads next for flight attendants, it is clear life will be different at Delta. When half a dozen flight attendants first started working with a United attendant to build the beginnings of a campaign, Delta management controlled information in the workplace. Flight attendants were spoon-fed what management wanted them to hear. Over time, AFA organizing has broken down the carefully built walls against communication. A network of pro-union Delta flight attendants exists with a relationship to union flight attendants at other airlines.
Fearing a pro-union vote, management has gone to great lengths to generally keep pace with union carriers. Even anti-union flight attendants appreciate the changes brought by the AFA campaign: Susan Nolan of Atlanta told the Atlanta Journal-Constitution: "The best circumstance for Delta is the threat of the union. That makes the company very attentive." Unfortunately for her, that threat won't stick around if Delta flight attendants aren't successful in winning the hoped-for next round.
Nonetheless, 5,609 flight attendants had the courage to stand up to the "Give It a Rip" campaign, the company fear videos, and post 9-11 corporate opportunism. In Friend's words, "We've shone a light on their conditions and how much better they could be. We've built a strong network of leaders."
GO FOR THE BIG ONES
What lessons will the AFA and other unions draw? Some, skeptical of the entire effort, already point to the loss as evidence that such risky organizing endeavors are a hopeless waste of union resources. After all, AFA was a union of about 50,000 members (only 36,000 of whom are working), taking on an organizing drive of almost 20,000 flight attendants. It's argued that in the midst of layoffs and industry restructuring, member dues would be better spent looking after existing members. And after all, even larger unions, with over a million members, rarely take on organizing drives larger than a few hundred workers!
"Certainly this was an enormous challenge, but somebody had to do it. This is a big anti-union company based in the South and a win would've sent a message to Walmart, Coca Cola, and all the other brand names that have prevented workers from having this sort of voice," argued Friend. Eighty-eight percent of flight attendants are unionized. With Delta, 98 percent of the industry would be organized, translating into the power that comes with virtual wall-to-wall unionization. Airline executives could no longer hold Delta up as a shining example of management flexibility, and flight attendants would be much better positioned to challenge the airlines on issues ranging from safety to industry restructuring.
The audacity of Delta flight attendants and AFA to take on the third largest airline in the U.S. underscores the challenge that has faced the entire labor movement during its decline in size over the past few decades. Labor must take the risks, step up to the plate and organize not in groups of 20 and 50 workers, but in groups of thousands. If we can learn to win by the thousands, the small shops will follow.
Rodney Ward is an AFA member and laid-off US Airways flight attendant.